Found Sounds
by: Dawn Bonker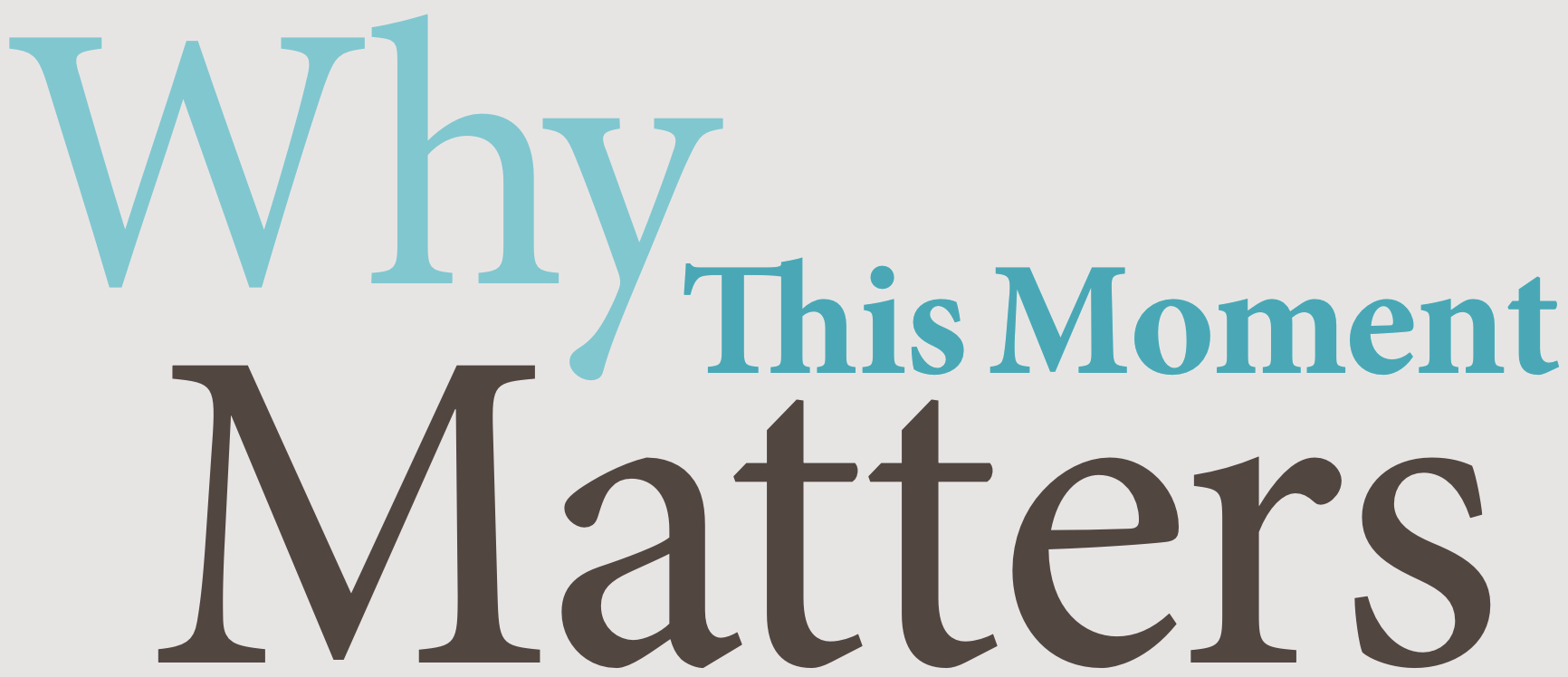 ---
Key participants provide a window into the hard work of creating institutional change, addressing important issues of diversity, equity and inclusion.
Throughout the Chapman University community, people are talking. They're speaking from experience, listening to each other's ideas and building consensus on ways that Chapman can do better on issues of diversity, equity and inclusion. We wanted to learn more about why this university-wide dialogue matters and where it might lead. Four community members who are deeply involved in the process – an administrator, professor, staff member and student – invited us to listen in as they joined in a Zoom call.
Here are excerpts from the conversation involving key participants in creating institutional change at Chapman.
Albert Roberson, equal opportunity and diversity officer: The work we do within the Diversity, Equity and Inclusion space matters because it scribes our efforts of ensuring that Chapman creates a culture and institutional infrastructure that will advance DEI for years to come. We constantly aim to compile an inventory of currently managed programs in our Diversity Strategy, university policies and trainings to evaluate, focusing on unlocking the possibility of consistent change and recalibrating these items as necessary. Chapman is on the world stage and can improve the faculty, staff and student experience through our efforts.
Lia Halloran, professor of art: I've been passionate about issues of diversity and equity since I was very young. I've co-chaired the LGBTQ advisory group for the Chapman Diversity Project, and that was a transformational experience because it collected stories of people who have been at the margins and who have not felt included. When I joined Chapman 10 years ago, I shared in that pain of not seeing myself reflected around the campus, of having that feeling of otherness. I'm grateful for the chance to get involved. I want to, as my friend Janna Levin likes to say, "build the world I want to live in." I love the Chapman community, and would like to see us build an inclusive environment for everyone.
Lawrence "LB" Brown, vice provost and presidential advisor on faculty diversification: I got involved very early on with the Diversity Project because I want to make the environment better. I've been here for seven years, and when I talk with people who have been here for 25, they say that the campus environment is so much better than it was back then. I want to have that same experience, where people say that the culture, the climate, the inclusivity are so much better than they were, but I want it to happen so much faster than 25 years.
Philip Goodrich '22, Student Government Association president: SGA got involved because this is a student issue – a Chapman issue. Based on surveys, on conversations with the Black Student Union and on personal experiences shared within SGA, there are many areas where change is needed. By having the student voice represented, it adds another level to the whole effort.
Roberson: I'm excited about this moment in Chapman's history because of our institution's efforts to ensure that DEI is woven into Chapman's mission, vision and strategic objectives. Our university is creating spaces where people can be authentic and psychologically safe to contribute to our future. We're working with faculty, staff and students to guarantee that all are represented in these critical conversations and plans. Our commitment will become more apparent as we begin to roll out programming, policies, training and other initiatives to build on the university's Diversity Strategy.
Brown: I think it's good that as we look ahead, we recognize the work that has come before and is ongoing. The contributions of the Diversity Project that (Vice Provost) Joe Slowensky started (in 2014) follows on previous work by Lia and some other faculty. Strides like faculty diversification, where previously we have heard things like, "(Diversity candidates) are too hard to find, it's too hard to get them. There are all these barriers." Well, the president has said, "Let's take the barriers out." So now we have one person in charge of identifying and recruiting – basically, we'll do the finding for you. That's been pretty successful, and we're expecting more successes. I'm confident we'll not only have these great new faculty members, but we won't be losing them because they aren't feeling included. And with those who might be afraid of change, we can have conversations about how we're not losing something, we're gaining something by these initiatives. The whole community benefits when diverse perspectives and experiences are valued.
Halloran: I can speak to what we've gained from our summer initiative. Initially, it was (professors) Stephanie Takaragawa, Claudine Jaenichen and myself just listening to the BSU students and figuring out what is being done and what can we do as faculty to support them, and soon we realized that it's really about campus climate and cultural change. We looped in staff and had a core group of 25 faculty and staff members who met every Wednesday over the summer. Using peer institutions to help determine best practices, we developed this road map of accountability, which is such an important part of how we measure our progress as we seek to create this change I appreciated hearing LB's perspective and Albert's thoughts and those of others about what diversity, equity and inclusion efforts could mean here at Chapman.
Goodrich: Over the summer and this past semester, I've seen a lot accomplished. But if there's one word to describe these overall efforts, it's complexity. Whether it's looking at free speech on campus or diversifying the curriculum, these are complex issues. They highlight the need for getting groups together to make a detailed plan and not just make surface-level changes. One front where we're already seeing progress is on Student Life and Greek Life training. Student Affairs has expressed that they want this to come from the students, and that's a promising opportunity. For the first time, these trainings were used during Orientation Week. I don't think it was to the extent that people were hoping for, but it's a start.
Halloran: As we work to increase the number of students from underrepresented communities, it's important that they see themselves represented in all aspects of campus life. Do they see that presence in the professor's class they visit? Is it in the art they see on campus? Is it in the stories that are shared? As we celebrate all identities, we'd like to create an environment that is a magnet for students, and change the perception of who is welcome and included here.
Brown: That goes for faculty and staff, too. With our Black Staff and Faculty Forum, which is based on the LGBTQ and the Latinx Forums, it really says that we're trying to create these spaces where people can thrive. When candidates hear about these forums, they say it shows that Chapman is doing something important to create a better environment for minority staff, faculty and students.
Roberson: The university does an amazing job of recruiting; however, we can always do better. Our DEI focus should add infrastructure that supports underrepresented populations, individuals with disabilities, the LGBTQIA+ community and other groups within our recruitment. Our DEI efforts are a multi-year project that includes scholarship programs, a diversity series, training opportunities and more DEI-based storytelling. We can also increase mentorship and leadership opportunities, as with the Simon STEM Scholars and Simon PA Scholars programs.
Goodrich: I hear from students that being able to work and study with peers who share an identity is a pressing desire. And I'd say that before we think about diversifying the entire community, we have to look at how we get the underrepresented to Chapman in the first place. We need to get more Black students to Chapman – that's the reality. That has to happen before we can have these rich and multifaceted conversations.
Roberson: One thing that doesn't get enough attention within our DEI strategy is equity. We place absolute focus on diversity and inclusion and forget that we must also acknowledge that equity needs to be represented to move toward a more diverse and inclusive community. An authentic workforce is unlocked when we accurately set the context for our DEI efforts and do so with consistency and authenticity.
Brown: One of the most controversial conversations we have is the Black Lives Matter conversation, because it's so often misunderstood. At the core of it is the value of each one of our communities on campus. It's a challenging conversation because it can be so politically divisive, but it's really about taking a moment to listen to each other and understand exactly where someone else is coming from.
Halloran: I'd add that when we're talking about diversity, equity and inclusion, it usually starts with best intentions but the followthrough to tangible change is difficult, or often falls short. We don't talk enough about the underlying pain that brings us to those intentions. It's uncomfortable, but we need to go to the root of that pain. Just having a simple acknowledgement, "I understand that there was an inequity" can be transformative, and start a healing process to help us move forward. Yet, I think there's a rush to say, we're going to have action points, without actually understanding the reasons change is so deeply needed.
Throughout the Chapman University community, people are talking.
Roberson: The aim is to encourage a community of diversity champions to recognize the need to move forward. The focus is on ensuring that everyone is learning and unlearning together. Our DEI efforts have to create a space that embraces difference and finds value in holding conversations about change.
Goodrich: As we make decisions in this process, we need to keep in mind that those decisions have an impact on the lives of real people. Sometimes we get so set on the process that we forget the people.
Brown: We've seen that play out in the past, haven't we? I remember vividly that famous image of an all-male group in Congress working on issues of women's reproductive rights. "Are you kidding me? You're working on these issues, and you don't have room for a woman on your committee?" Those are the kinds of situations we can fall into when we rush to create solutions. We need to include in the decision-making those who will be affected the most.
Halloran: The truth is, we'd like everyone in the Chapman community to be involved in creating more inclusive environments. I'd say that wherever you are, figure out the right way for you to get involved. If you're on campus as a student, you can be an ally to our Black Student Union. You can be an ally to the LGBTQIA community and other underrepresented groups. If you're a parent or alumni, you can donate to help fund diversity initiatives, such as bringing to campus more diverse speakers. I'd suggest that we all find the thing we're passionate about and get involved. Then it's genuine and honest, and there's longevity there. Because we're all going to want to be involved for years to come.