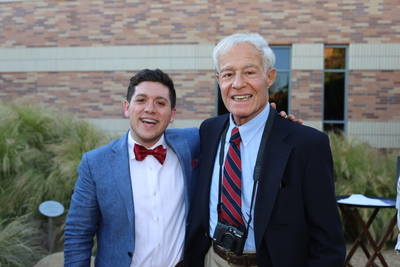 ΦΒΚ. Some might glance at those letters and assume they represent an organization such as a fraternity or sorority, but Phi Beta Kappa is neither. Established at Chapman in 2018, Phi Beta Kappa (PBK) is a liberal arts and sciences honor society with a celebrated history reaching back to 1776.
"To be able to have a PBK chapter at your university is very hard to achieve, and Chapman had 10 to 12 years of several different application processes. It says something about the rigor of a school and the quality of its education to have PBK," says Kyndra Rotunda, J.D., Professor of Military and International Law and the first President of Chapman's Psi of California Chapter.
This April, Chapman's Phi Beta Kappa Psi of California chapter will celebrate its third induction of new members with a virtual ceremony that honors last year's inductees as well.
"We can all learn from them. They'll be able to learn from each other, from other members and Visiting Scholars as well," says Arthur W. Blaser, professor of Peace Studies and Political Science, as well as co-director of the Disability Studies minor and PBK treasurer.
Looking Back on the History of Phi Beta Kappa
Only 10% of U.S. colleges have Phi Beta Kappa chapters, and members are chosen through a highly selective, merit-based process. 17 U.S. Presidents, 42 Supreme Court Justices, and many other notable figures such as actors, writers, activists, athletes and musicians have been members of PBK.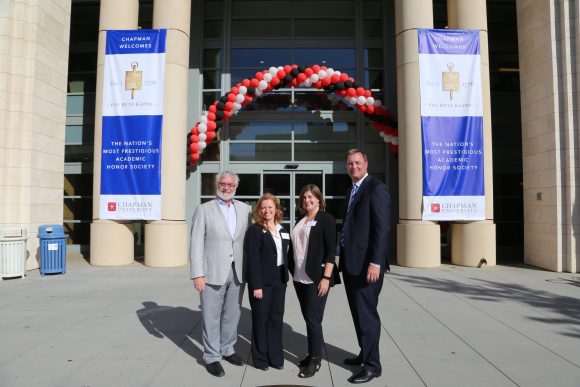 PBK was founded by five students at the College of William & Mary in 1776, choosing their name based on the Greek phrase, "Love of Learning is the Guide to Life." But what began as a secret debating society flourished into an academic organization that promotes free thinking, creativity and scientific inquiry.
"Phi Beta Kappa continues to emphasize the importance of learning about and often challenging established truths through an interdisciplinary approach," says Blaser.
Events That Encourage Rethinking "The Box"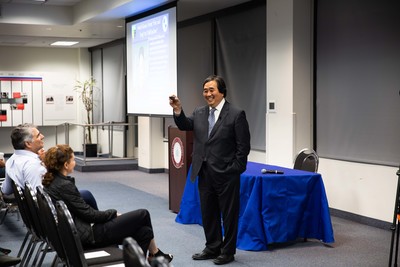 Although established recently, Chapman's chapter of PBK has already held many thought-provoking events, including a visit from Dr. Harold Koh, a human rights lawyer from Yale University, and a speech from Jack Horner at the 2019 induction ceremony, one of Chapman's very own accomplished professors and presidential fellow.
Horner's talk left a lasting impression on Vidal Arroyo '19, Chapman's first Rhodes Scholar, who is now conducting research at Oxford.
"The crux of his speech was that people always tell you to 'Think outside of the box,' but Horner questioned that box, saying that its existence is an artificial reality we create. As I've been rethinking what I want to do with my career and shifting my focus, his message has come back loud and clear – to challenge myself to think bigger and dream bigger," says Arroyo.
Making Lifelong Connections
Even upon graduating, PBK members are encouraged to remain involved and can learn from new faces within the organization. In addition to the students who are inducted yearly into PBK, staff and faculty members are charter members of the Psi of California Chapter as well.
"I've made lifelong connections with other PBK members. Joining Chapman's chapter has helped me develop friendships with a whole new group of staff and faculty since we're all a part of PBK. There's an automatic connection there," says Heather Breen, PBK secretary and Broadcast and Digital Media Manager at Strategic Marketing and Communications.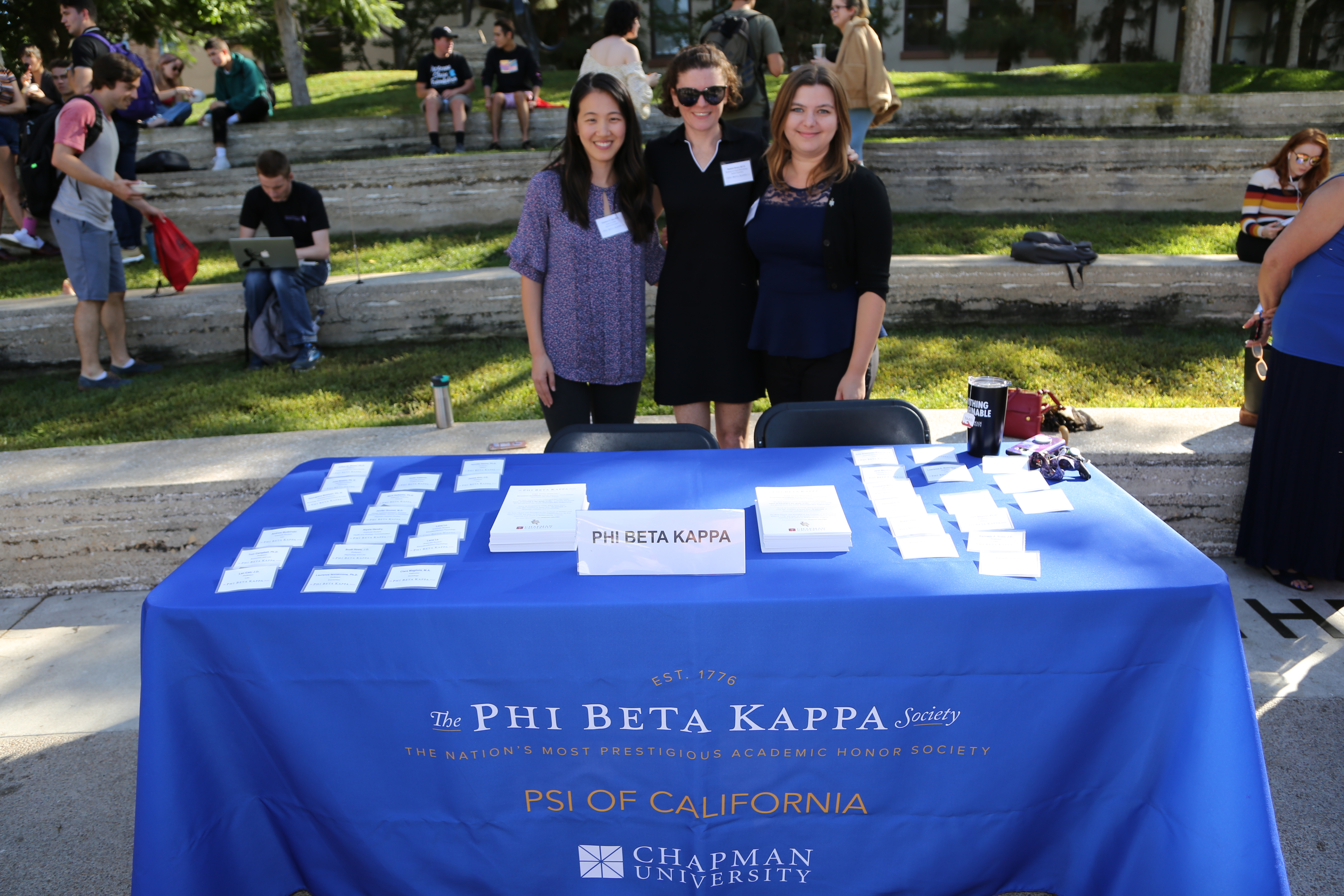 Being a part of PBK has other perks, too. Since Phi Beta Kappa is so well-respected nationally, one's membership can impact their career in a number of positive ways.
"When interviewing for jobs over the years, PBK was something that was often remarked on by hiring committees, so it is definitely something that employers and graduate schools notice," says Kristin Laughtin-Dunker, co-historian of PBK and MLIS, DAS Coordinator of Scholarly Communications & Electronic Resources at Leatherby Libraries.
The Psi of California chapter is excited to welcome its new members this month.
Learn more about Chapman's Psi of California Phi Beta Kappa Chapter.