No one needs to tell Chapman University sophomore Izzy Jones about the value of her new minor – music business.
The aspiring singer-songwriter has seen friends go down the road of dicey deals in the recording industry. So, to avoid similar mishaps, she signed on for the new music business minor offered through Chapman's College of Performing Arts. The real-world curriculum is already enlightening.
"It's scary to think about how many people get ripped off," says Jones '23. "Already, in my Music Business 400a class, we're looking at all the legal aspects of the music industry. I'm glad I'm learning this now."
New Minors Expand Opportunities
Such practical coursework is often a bonus when students add a minor. Choosing a major is naturally foremost for most students but partnering it with the just-right minor can enhance career and graduate school plans or allow for exploration of a field without committing to a second major.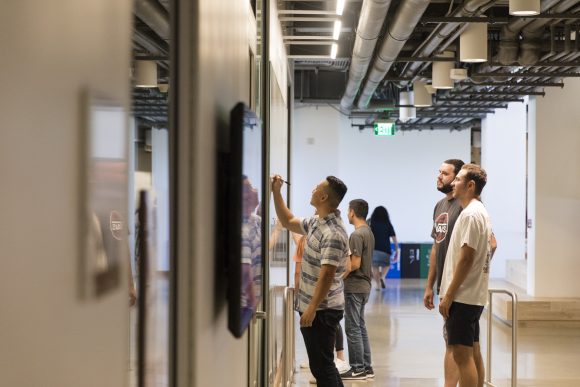 This academic year Chapman added four minors to its roster of more than 60, further enhancing the university's tradition of personalized education. In addition to music business, the additions include:
A Wider View of Africana Studies
A hallmark of each of these minors is an interdisciplinary curriculum, but especially so with Africana Studies. That was by design, says student Lucile Henderson '21, who was enlisted by faculty to help shape the Africana Studies minor in Wilkinson College of Arts, Humanities, and Social Sciences.
"Often, this minor focuses on history classes. We wanted to broaden that, so the minor includes classes that overlap with art, music and sociology, along with a foundation in history," says Henderson, who is majoring in communication studies and working toward a second minor in studio art. "It speaks to the fact that African and African-American history isn't just about one thing. It's more multifaceted."
Henderson credits that approach with opening her eyes to Black art she had yet to discover, from arts that developed during enslavement to the Harlem Renaissance and beyond. Such insights will inspire her own art.
"It's been really validating to see the vast amount of work," she says. "There's a large canon of newer work, too, that I can reference, work from and add to. My generation doesn't need to start from scratch. There is a history."
Explore Law and the Liberal Arts
Yes, Chapman has a pre-law minor. Philosophy is available as a minor, too. Now Wilkinson College also offers a law and the liberal arts minor. The new minor emphasizes law's role in society, says program director Bas Van der Vossen, Ph.D., associate professor in the Department of Philosophy and the Smith Institute for Political Economy.
"The minor's electives consist of courses from across the curriculum," Van der Vossen says. "It will help students prepare to think critically and analytically about the law in the well-rounded way typical of the liberal arts."
For peace studies major Derrick Davidian '24, it adds another layer of preparation for law school. He looks forward to classes that emphasize logic, which the LSAT measures.
"Those classes open your eyes and brain to logic games," he says.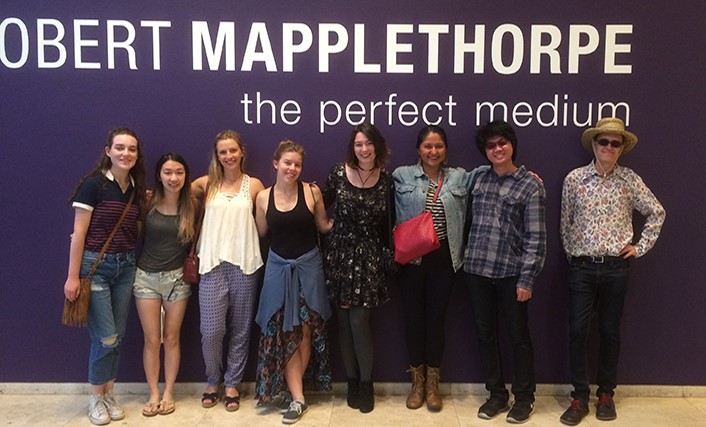 The variety of the coursework persuaded Alexis Reekie '23 to add the minor to her double-major program in political science and philosophy. The minor is allowing her to take courses ranging from African-American history to sociology.
"I wanted to take classes all across the board because I know when I get to law school it will be a lot more focused, so I wanted to get the most out of my undergraduate degree while I was here," Reekie says.
Exploring Neuroscience with Technology
Similarly, molecular biology major Zubair Lakhia '22 chose the new neuroscience minor in Crean College of Health and Behavioral Sciences to gain more perspectives about human biology.
Crean's classroom technology, including electrophysiology equipment, virtual cadaver tables, and virtual reality anatomy apps and goggles, was part of the attraction, too.
"It's very, very cool," Lakhia says.
Most of all, he sees the experience as something that will help him stand out when he starts a career or considers graduate school.
"It's a mix of psychology, philosophy and science all put together. In addition to learning about the brain, I'm learning about philosophical perspectives, about free will, for example," Lakhia says. "It gave me this exposure to neuroinformatics, which is basically just another word for computational neuroscience. This is another possible career option for me. It opens up more interdisciplinary options later on. I want to fuse the worlds of neuroscience, biology and infomatics."
Getting Down to the Business of Music
Career opportunities also inspired Jordan Lebowitz in the selection of his minor, music business. He is an aspiring singer-songwriter whose original releases have attracted more than 21,000 monthly listeners on Spotify.
The music business minor dovetails with his business major and supports his creative endeavors to continue making his own music. Whichever career path develops for him, he'll be ready.
"When I found out about this minor, I realized I could have the best of both worlds," he says. "Out of any other classes I take, I think this minor will prepare me for my career."
---
Learn More
Chapman offers more than 60 minors and opportunities to create custom minors. Discover all majors and minors at Chapman.