For years, Michelle Samura has sought to expand learning opportunities to include those who typically get overlooked. So during this time when issues of racial and social equity are at the forefront, she sees great value in reconsidering curriculum to ensure that classes, coursework and other content are as inclusive as possible. 
"All around us, there are reminders that diversity, equity and inclusion are not enhancements – they are essential to the health of our society," says Samura, Ph.D., associate dean of undergraduate education and external affairs in Attallah College of Educational Studies at Chapman University. "Knowledge can be found both in classrooms and in our communities. It's especially important to highlight voices and experiences that historically have been overlooked in our curriculum."
In recent years at Chapman course offerings have expanded to include the launch of minors such as Africana Studies, Latinx and Latin American Studies, and Disability Studies, developed by scholars in Attallah College and Wilkinson College of Arts, Humanities, and Social Sciences. Minors in Ethnic Studies and Asian American Studies are on the way or in the works. These additions and others are part of a re-envisioning of curriculum that can help to "position Chapman for a more diverse student population," as outlined in "A Roadmap for Best Practices," prepared last summer by a campus collaborative working on issues of diversity, equity and inclusion. 
Infusing Curriculum With Diverse Perspectives
Such steps are important, say Samura and Attallah College Interim Dean Roxanne Greitz Miller. In Attallah, leaders work to develop not only their own program curricula but also to prepare the next generation of educators to do the  same at the K-12 level. The ultimate goal is to "infuse DEI throughout our curricular experience, so it's not just set aside or just showing up in one or two classes," Samura says.
Attallah College is achieving that goal in multiple ways. 
"There's a consideration of diversity among scholars in solving problems," says Miller, Ed.D., who is also vice provost of graduate education at Chapman. "Then there's a consideration of diversity in all stages of course design, extending beyond race, ethnicity and gender to also include factors such as linguistic traditions, socioeconomic status, ability and disability, and geographic representation. It's important to include a host of perspectives that are academic, intellectual and social."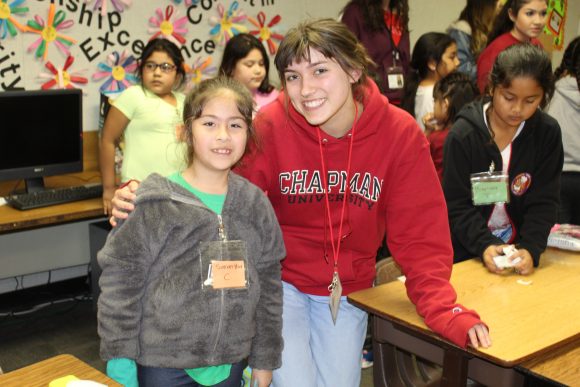 In all of these scholarly considerations, there should be room for learning how to engage with difference, Samura notes. A give-and-take that includes diverse and even conflicting perspectives is more likely to yield an immersive curriculum that is also creative and absorbing. 
"It's not about checking boxes but about creating experiences to engage with perspectives and experiences that are different from one's own," says Samura, an associate professor in Attallah's Integrated Educational Studies program. "From conflict, there are possibilities for growth. That, for me, is such a big piece – moving beyond simplistic labels of good and bad. Curriculum is about trying to understand the gray areas – about creating room for the in-betweenness, the wrestling. It's about learning to be different together."
Building Coursework That Reflects Lived Experiences
To ensure that diverse perspectives get considered, Attallah works closely with Chapman's local  communities. A course such as "Schools in Society," regularly taught by Associate Professor Quaylan Allen, Ph.D., builds coursework on the lived experiences of community members – in this case, the youngsters and families served by Higher Ground Youth and Family Services in Anaheim.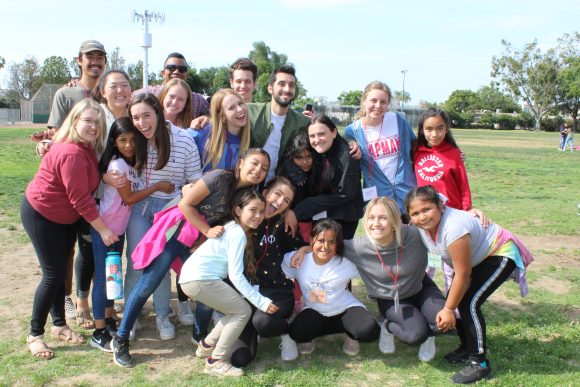 "Students share stories about how they had one perception or stereotype about a particular group, but then when they had a chance to spend an entire semester or longer with students and their families, that changes," Samura says. "They say things like, 'They remind me of my own family.' It humanizes the experience, and that otherness starts to break down."
"The whole city becomes your classroom," Allen says. "Taking the classroom out to the community" allows for an increasingly immersive experience for Chapman students, he adds.
Curricular components such as readings and lectures remain essential tools for understanding, Miller notes. They, too, need to be viewed through a DEI lens.   
"We're always guided by outcomes," she says. "We're examining every facet of curriculum to find out how it can be more diverse, based on all of the concepts, approaches and participants."
The commitment needs to be ongoing and extend across all schools and disciplines, Miller and Samura add.
"To be effective, it should be an integrative effort," Samura says.

---
Learn More
Learn more about Chapman's Attallah College of Educational Studies and Wilkinson College of Arts, Humanities, and Social Sciences.