Halfway through Jim Swenson's senior year, his college dream was in jeopardy. It was 1958, and he had run out of money for tuition. Luckily, Bob Banks at First National Bank of Wisconsin was there to provide assistance. The two met at Banks' office, and Swenson left with a $900 personal loan, plus a simple entreaty – someday repay the favor to help someone else.
"Make a promise. Deliver on a promise. That's what was reinforced to me," Swenson says in the biography "Opening Doors: Jim Swenson's Life of Grit, Gratitude and Giving," written by his son-in-law, author Christopher Lentz. "Mr. Banks planted the seed for what would become the Swenson Family Foundation and our Swenson Scholars scholarship program. He taught me how important it is for one hand to reach forward and one hand to reach back in an unbroken chain."
Now that chain of generosity will extend deep into the future, touching the lives of countless Chapman University students, thanks to a $5 million gift by the Swenson Family Foundation. The gift, announced Thursday, Sept. 24, names the Swenson Family Hall of Engineering in Chapman's Keck Center for Science and Engineering.
New State-of-the-Art Engineering Hall Will Open in Fall 2021
When the gift opens the doors to the engineering hall – planned for fall 2021 – Chapman will fully realize the largest and most ambitious project in its history. The 140,000-square-foot building first opened in fall 2018, with the science wing inaugurating the opportunity for students to learn and grow in the state-of-the-art facility.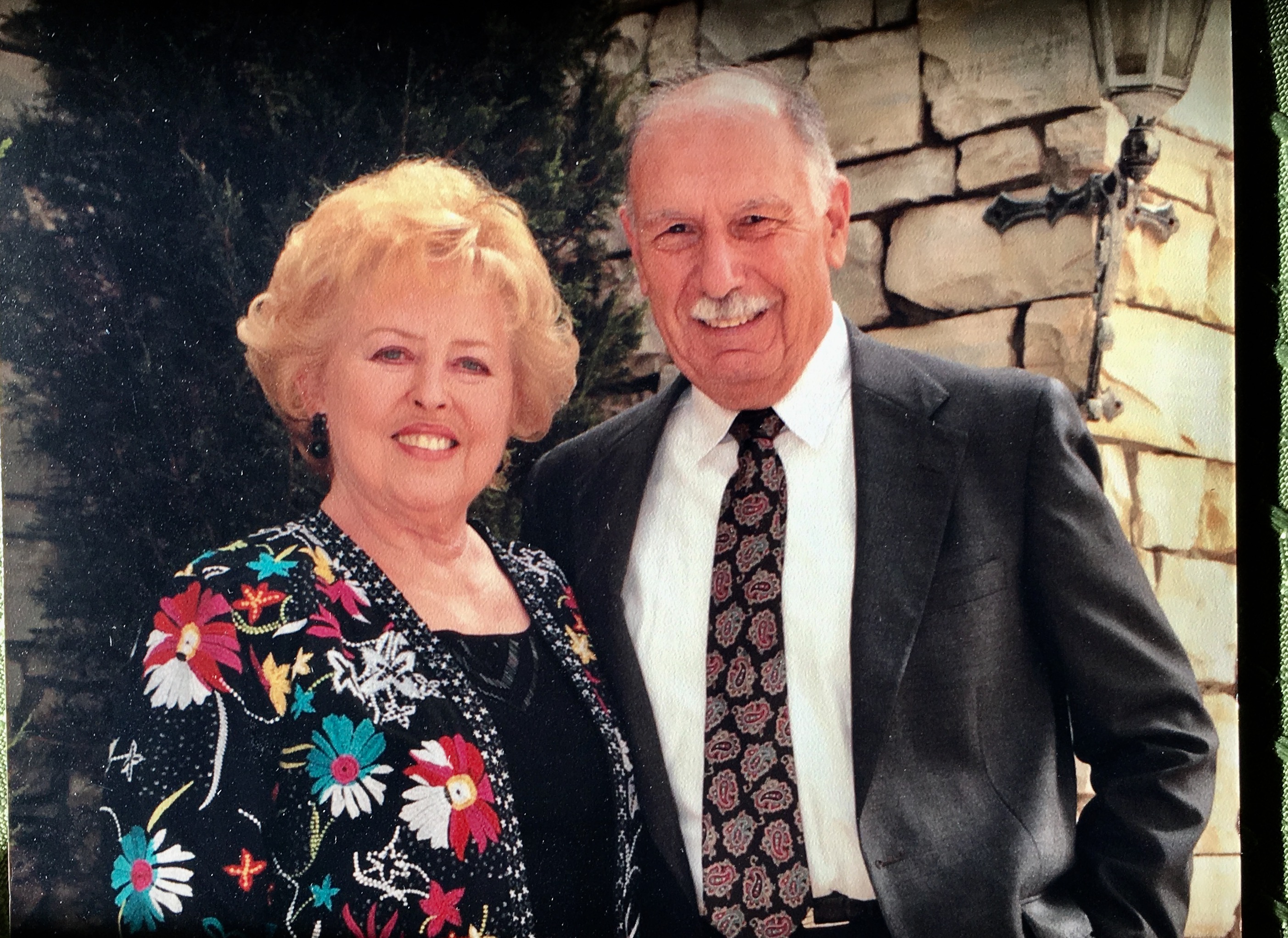 As the Swenson Family Hall of Engineering continues its buildout in preparation for the 2021 opening, students in the 2-year-old Dale E. and Sarah Ann Fowler School of Engineering excitedly await the chance to transfer their energies to the newest home for study, research and innovation at Chapman.
"This generous gift will inspire generations of Chapman engineers and innovators," said Chapman President Daniele C. Struppa, expressing the university's gratitude to the Swenson Family.
"I can't think of a better name to grace the engineering wing than that of the Swenson Family," added Andrew Lyon, Ph.D., founding dean of Fowler School of Engineering. "In Fowler Engineering, we bring a strong commitment to values to everything we do. The same was true for Jim Swenson – the kindness, generosity and ambition that he displayed throughout his life represent exactly the values we want our students to embody."
The impact of the gift is magnified because it comes during a challenging period in Chapman's history, said Sheryl Bourgeois, Ph.D., executive vice president of university advancement.
"Given the uncertainty of our times, this gift could not be more meaningful," Bourgeois said. "Not only does it demonstrate the Swenson family's confidence in Chapman University, it ensures that our science and engineering students have the best possible opportunities for success. We could not be more grateful to Susan Swenson, Cheryl and Christopher Lentz, Allison Lentz and the entire family for making Chapman a place to help tell Jim's story. No doubt, his life will be the inspiration to many aspiring engineers."
Bourgeois added her thanks to Vice President Delite Travis "for working closely with the Swenson and Lentz families to carefully steward their interests and bring this amazing commitment to fruition."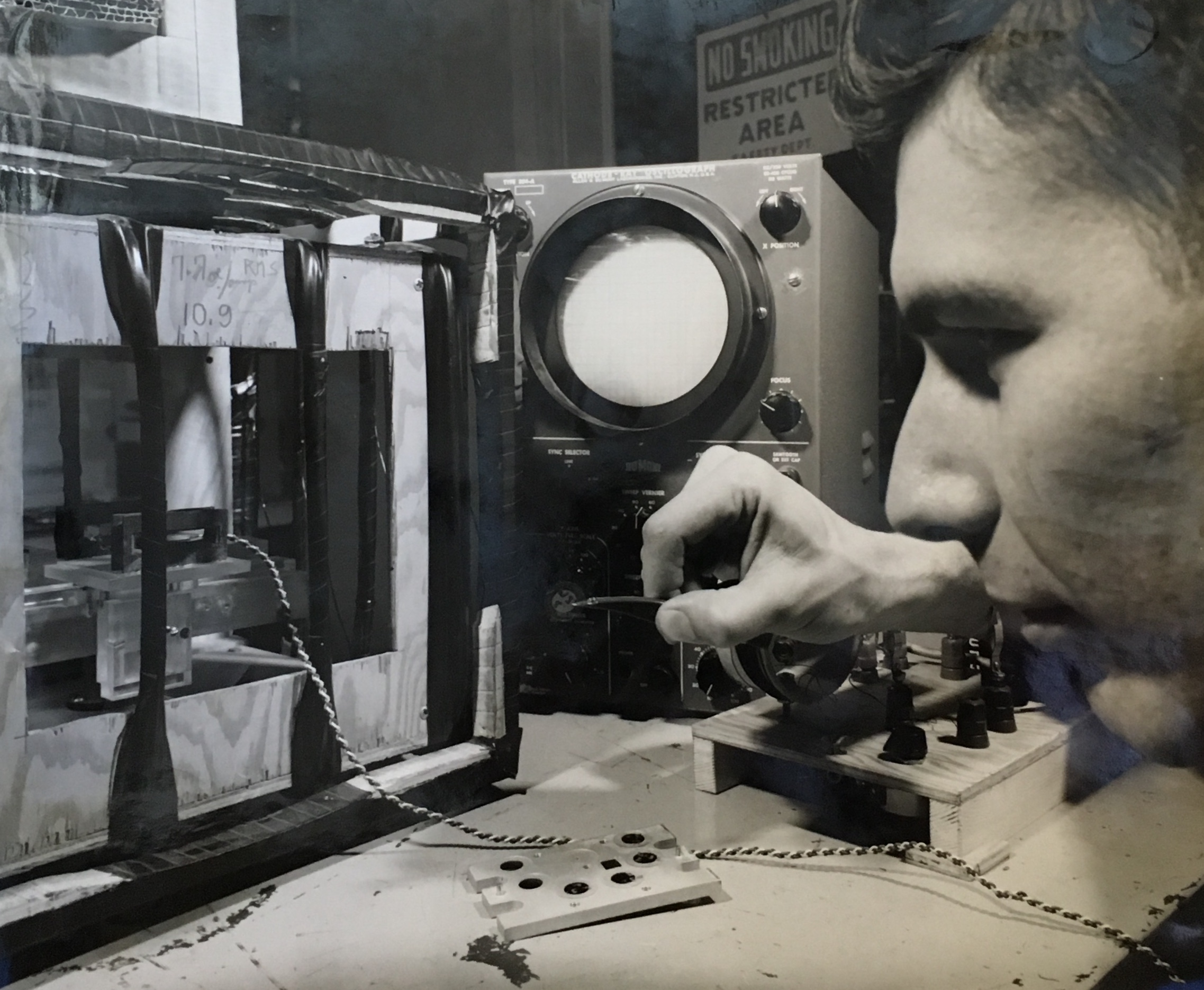 Legacy of Pioneering Advances in Science and Technology Continues
Jim Swenson passed away in 2018, but his legacy lives on in the myriad lives made better by the philanthropy of the Swenson Family Foundation, as well as the jobs created and the innovations pioneered by Details Inc., the company Swenson built from the ground up.
The foundation's philanthropic support is evident at universities in Minnesota, Wisconsin and California, at CHOC Children's Hospital, the Segerstrom Center for the Arts and the Ocean Institute in Orange County, as well as through the Swenson Family's support for many other projects directly affecting the lives of those in need.
The $5 million gift naming the Swenson Family Hall of Engineering at Chapman is particularly meaningful given that Jim Swenson pioneered advances and transformed a vision into entrepreneurial success. He built Details Inc. into the fastest quick-turnaround engineering prototype circuit board shop in the nation.
Some of the original circuit boards built by the company for clients such as Apple, IBM and Motorola will be on display in the hall that now bears his family's name.
Helping Engineering Students Realize Their Dreams
What would Jim think about the Swenson Family Foundation's support for Chapman, allowing engineering students and others to realize their own dreams?
"I'm sure he would enjoy talking with all the students, especially if the subject was chemistry or engineering," said Susan Swenson, who met Jim at Central High School in Superior, Wisconsin, and the two went on to build a 59-year marriage. Jim graduated from the University of Minnesota Duluth with a degree in chemistry.
"Jim loved to talk with students," Susan said. "He loved every day that he worked, and he loved everyone that he met. Everyone became a friend. I'm sorry he isn't here to share in this moment."
Cheryl Lentz, daughter of Susan and Jim Swenson and a member of the Swenson Family Foundation board, added that "because of his love for science and engineering, my dad would really appreciate the impact that this building will have on every single student who goes through it. They will learn something and be helped in ways big and small."
The Swenson Family's connection to Chapman is enhanced by the experiences of Allison Lentz '13, daughter of Cheryl and Christopher. Allison earned a degree in communication studies and is associate director, donor experience at CHOC Children's Foundation. Lentz also serves on the Chapman Alumni Association Board of Directors.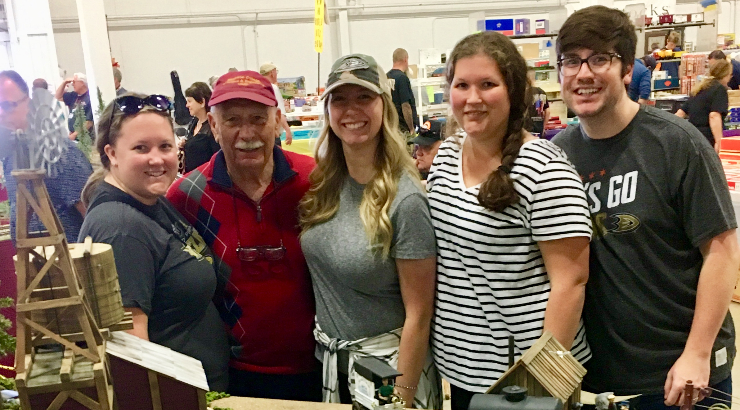 "I feel so much Panther Pride – I don't think I've ever felt more than I do now," said Lentz, who lives just a few blocks from the campus in Orange. "To have my family involved in this way, to be so intimately involved through the Alumni Association, and to be an Orange resident – all of these components together provide great feelings."
Lentz said that the timing of the Swenson Family Foundation gift, as the university and many of its students experience economic effects of the COVID-19 pandemic, makes the support particularly heartening for her and her family.
"There's obviously some larger plan involved that the timing worked out the way that it did," she said.
Supporting the Next Generation of Problem Solvers
Lentz says that her upbringing in such a philanthropic family has given her an appreciation for the many ways that support directly impacts lives. She has also seen how a spirit of giving can spread throughout a community.
She hopes the Swenson Family Foundation's gift will inspire others to support the engineering and science programs at Chapman, as well as other important programs and initiatives at the university.
As Chapman leaders continue to plan for the reopening of Chapman's campuses and the resumption of in-classroom learning, the CU Safely Back plan will require expensive adaptations such as smaller class sizes and fewer students sharing rooms in residence halls.
In consideration of the need and the opportunity to make a profound difference, Lentz knows that her grandfather would be pleased.
"Talking about it as a family, we can see him smiling from above," she said. "Having been with him on campus, I know how much he enjoyed it. I go back to my feelings of being a proud granddaughter, and the special connection I feel through my grandfather's story. Our whole family is pleased to support future engineers who will be solving problems. It's gratifying to help open doors that otherwise might not be available."
---
Learn More
To learn more about ways the university is supporting students and providing resources they need for a meaningful educational experience, visit the CU Safely Back Fund page.