At eight months in, Andrew Kami is still pretty new to Chapman as the director of Student Psychological Counseling Services (SPCS). And what a beginning. Soon after he arrived, COVID-19 changed everything, and suddenly students had a host of new challenges and stressors.
Fortunately, Kami's original mission for his department fit well with the times. His goal: make the university a model for prioritizing the destigmatization of mental health care. His approach is personal, compassionate and geared toward expanding access.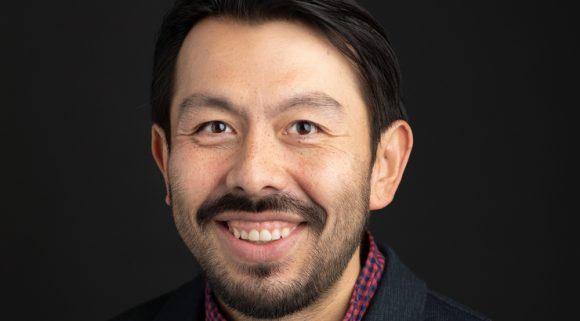 Right now, he and the entire team at SPCS are busy – really busy. Mental health care is an essential service. Students are dealing with questions and concerns about education, but there are also compounding and complex social and world issues. The staff is in-office, performing virtual counseling and gearing up for a newly expanded summer schedule.
"SPCS, as a whole, cherishes the individual," said Kami. "We want to be there for the students as a place of safety, support and acceptance so they can be themselves."
While Chapman's leadership is hard at work on the CU Safely Back Plan to guide the university community back to campus this fall, Kami and SPCS are working hard to offer guidance.
We touched base with Kami about how SCPS is expanding and helping students, while chipping away at destigmatizing the very human need for support.
Q: Our services are being continued for students over the summer; many universities don't have this. Is this open to new students needing counsel and incoming students as well?
That's right – virtual counseling services are now offered over the summer for current and also incoming students. We want to, and will, work with you. While SPCS doesn't offer long-term psychological intensive treatment or outpatient services, we are here for support and counseling.
We've also brought in five additional student psychologists who can serve students, with supervision, as a part of their fieldwork. They're key to assisting with the student support load, for less critical counsel needs.
Q: How has SPCS shifted operations during the pandemic?
Mental health care is an essential service. Thanks to Chapman being an early adopter of remote technology, SPCS was able to switch quickly to virtual services. Everyone on the team was able to get certified for virtual counseling – we were focused on preventing gaps during a critical time.
We're trying to help do two things at once: destigmatize mental health needs to help build access, while expanding our availability and methods.
Virtual counseling has changed how we connect with students – we're seeing them in their homes, with their families around. It's even more personal – you'll know someone's favorite pair of pajama pants now.
Another component of introducing more student psychologists is to, when safe to do so, have them walk the campus community, maybe wear buttons that say things like: I'm here to talk. I'm here to help. Come ask me a question.
Ideally, I'd like to have stations at residence halls someday so students can drop in and ask a question. All of this is to help take away the stigma of having therapy in general or needing psychological assistance.
Q: What is your personal approach to supporting students?
I want to make sure students have what they need to feel secure, safe, confident and capable to be who they are. Not judged. The whole team wants to be a beacon for students so they know they are accepted.
People need help across a spectrum of needs – they're looking for support as they ask serious personal and philosophical questions and also reassurance when they're feeling homesick or lonely.
We're here to help them find their most meaningful way of living life.
We very firmly believe that the individual has the ability to push through anything, that they can be self-vigilant and they can overcome any challenges.
Q: Chapman's SPCS supports a wide range of student needs. What's covered?
The safety of our student's well-being is our priority and critical calls for help are always the first in line. We work day-to-day with individual counseling for students who need short-term, "small doses" therapy. There's also couples and family counseling for when both partners in a couple are students at Chapman University.
We have groups and workshops to offer mechanisms for managing stress, anxiety, promoting better self-image/self-esteem, confidence and also building healthy relationships.
We do offer limited psychiatric services to help students, but mainly as a bridge function to connect them to outside resources. Psychiatric, medication-based and long-term services are better served through larger providers though.
Q: What is your advice on how to best care for each other in these tough times?
We all need to work on emotional honesty, building practices to help us all speak with intention.
We have to practice honesty, and also kindness, to ourselves and others.
The biggest task is normalizing what people experience when it comes to mental health issues. Therapy and counseling is a tool to help train and educate ourselves, about ourselves.
*****
If you are a Chapman student wanting to explore mental health services and counseling-based assistance, learn how to make your first appointment here.