Long before there was a COVID-19, Pete Simi began tracking the spread of a different viral contagion – racist hate speech. Now, as the novel coronavirus pandemic has expanded globally, white supremacists and others are using this moment to promote their agenda of fear and violence, the Chapman University sociologist says.
"In various ways, we see COVID-19 stoking this old flame of bigotry," says Simi, Ph.D., an associate professor of sociology and co-author of the book "American Swastika: Inside the White Power Movement's Hidden Spaces of Hate."
"We see chatter that indicates white supremacist groups are considering, 'How can we weaponize COVID-19? How can we plan violence that will receive attention in this period when the virus is dominating the media spotlight.'"
Over the years, Simi has conducted more than 100 interviews with a wide range of adults who are former members of white supremacist groups. The 20,000 pages of life histories he and his Chapman research team have compiled provide a window to the origins of racist hate.
Social Media Helps Drive an "Info-demic"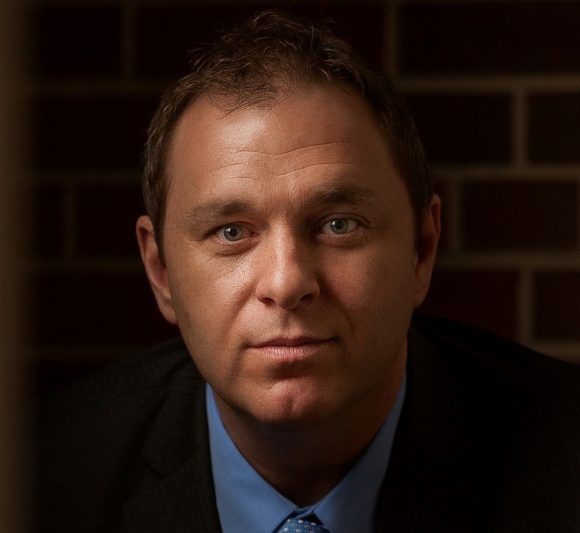 It's no surprise that groups would seek to leverage this moment to foster unrest and recruit new members, Simi says. During this pandemic, one way hate groups seek to capitalize is by spreading "immense amounts of propaganda," Simi says. "Some observers are describing this as an 'info-demic' because of the amount of misinformation we're seeing come across, especially through social media."
But it's probably not on Facebook, Instagram or Twitter that you'll encounter the worst examples of propaganda. These platforms craft terms of agreement designed to weed out hate speech, so many of the most offensive posts have migrated to sites like Gab and Telegram. These two platforms present themselves as champions of free speech, but in practice they've become hotbeds of white supremacist messaging, Simi says.
Slurs, offensive imagery cast Asian Americans as villains
Much of the messaging these days centers on anti-Asian themes and imagery. It goes beyond calling the COVID-19 the "Chinese virus" – although President Trump feeds the extremist narrative when he uses that term, Simi says.
Worse are hashtags that include racial slurs and images that cast Asians and Asian Americans as villains, Simi adds. One post shows an Asian woman hoarding protective face masks, with a quote about how she feels awesome after buying all the masks. "I didn't leave a single mask for the Americans," the post says.
No wonder, then, that as many as 100 physical attacks a day target Asian Americans, said Rep. Judy Chu (D-Calif.), chair of the Congressional Asian Pacific American Caucus. And yet, in the face of such hate, there are also examples of a positive response.
On Twitter, people are sharing their actions to aid Asian Americans and Pacific Islanders as part of a #stopaapihate campaign. In addition, the group Asian Americans Advancing Justice is offering Bystander Intervention Training.
Simi suggests contacting local law enforcement officials if you witness a hate crime. In Orange County, he lauds the OC Human Relations Commission for leading the fight against racist attacks.
"They have been working for years in this area, but now they're doing work specific to COVID-19 response and addressing some of these hate crimes, including with an online reporting tool," he says. "So in terms of response, there are some positive things today."