Chapman University's John Fowles Center for Creative Writing opens its 2019-20 author series this fall with special lectures by Italian authors Marco Nereo Rotelli and Alessandro Baricco. The free lectures are open to the public and will be held in Beckman Hall, Room 404.
Marco Nereo Rotelli, Monday, Oct. 28, 5 p.m.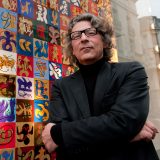 A Venice-born artist, Rotelli started his career as an architect and utilizes this knowledge in his art and writing. "Poetry: A Glass Garden," is Rotelli's latest project that is being promoted by Ca' Sagredo on the occasion of the 2019 Venice Biennale. In collaboration with other artists and poets, Rotelli created monumental installations composed of bouquets of Murano glass-blown stems.
Alessandro Baricco, Nov. 11, 7 p.m.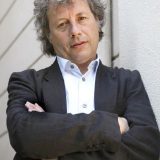 Baricco is one of Italy's most versatile contemporary writers and public intellectuals. Known first for his bestselling novels Castles of Anger (1991, Italy's Prix Medicis & Campiello Prize winner), Ocean Sea (1993), and Silk (1996, translated into 16 languages), Baricco has also had a prolific career as television host of cultural programs, as a playwright, and essayist. His first non-fiction book The Barbarians (2006) tackled the relationship between writing and the digital cultural revolution. In his latest book The Game (2018), Baricco has returned to this topic, enlarging his perspective to the impact of the digital revolution on humanist thought and culture at large. The book represents an intellectual preface to the principles that Baricco has applied to the Academy program of the Holden School of Contemporary Humanities that he founded in 1994 in Turin, Italy.
The Fowles author series will continue in the spring with six readings by a variety of international authors.