The mark of a compelling story is that it's told over and over, sometimes even to the same listeners, who often hear something new in each retelling.
So it is with "If All the Sky Were Paper," the play by Chapman University Presidential Scholar Andrew Carroll that features readings of letters written by service members in American conflicts from the Revolutionary War to the U.S. war in Afghanistan. With support from the National Endowment for the Arts and Cal Humanities, the play toured the nation for two years.
On Nov. 10, in honor of the 100th anniversary of Veterans Day, the play returned to campus for a special performance co-presented by the College of Performing Arts and Musco Center for the Arts. The Musco Center performance, featuring Ed Asner and Annette Bening, attracted the play's largest audience to date.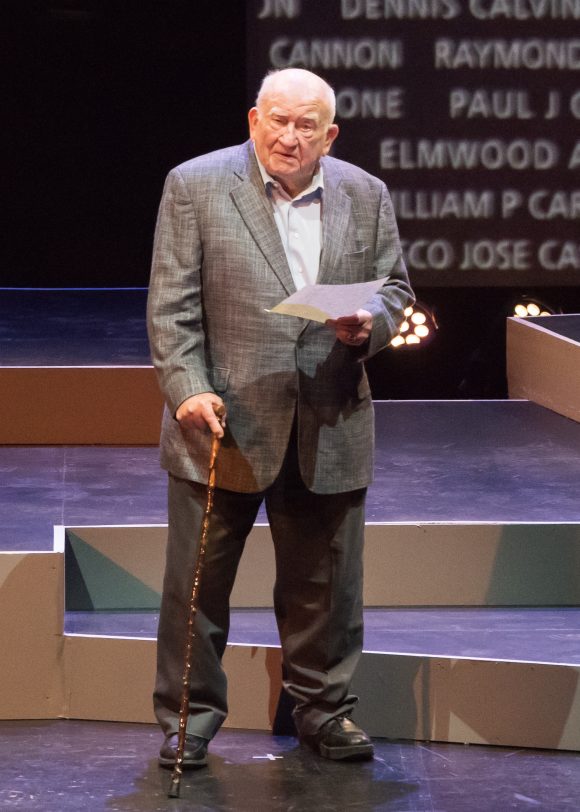 Attendees truly heard something new, too. In addition to redesigned multimedia elements, the production featured original music by composer Peter Boyer, whose
"Ellis Island: The Dream of America" enhances PBS' "Great Performances" series.
Unchanged, though, is the power of the "If All the Sky Were Paper" stories by those who have served at the front lines of American history.
"It's not political in any way. It's not overly patriotic or anti-war. It's very simply people's stories. They're very moving. It highlights how human beings can really shine and, conversely, how war can really bring out the worst in people," says John Benitz, associate professor and chair of the Department of Theatre at Chapman, who has directed the play several times."They never fail to move me."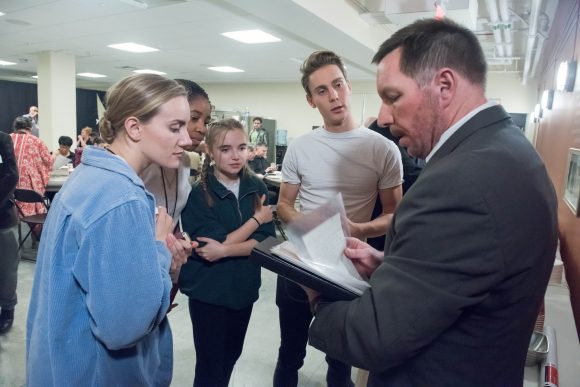 The play is based on Carroll's bestselling books "War Letters" and "Behind the Lines." The letters range from those written by wistful farm-boys- turned-soldiers to those of Civil War wives longing for loved ones to return.
Like the play, the collection of letters continues to evolve. More than 90,000 letters are now part of Chapman's Center for American War Letters, directed by Carroll and studied by Chapman students as well as scholars from around the world.