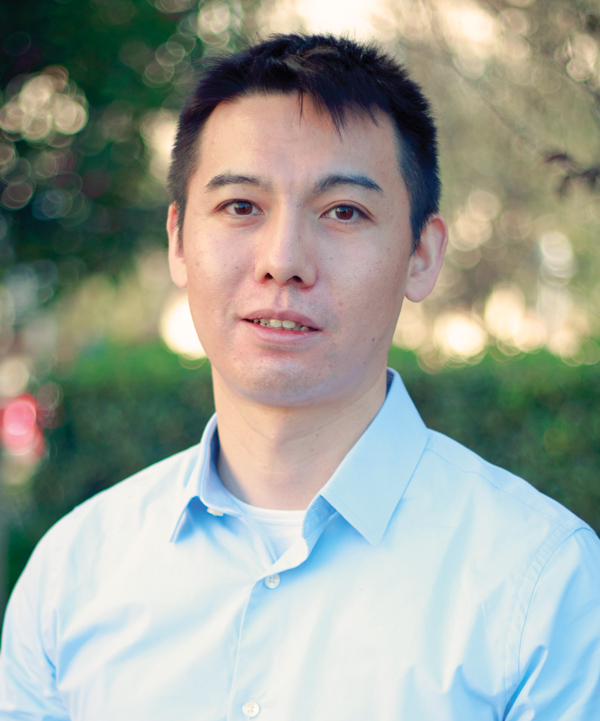 Chapman University School of Pharmacy researcher Miao Zhang is developing new drug treatment options for a rare degenerative disease. In December 2017, Zhang, Ph.D., was awarded a three-year $1,059,867 grant by the National Institutes of Health to study Spinocerebellar ataxia type 2, a condition that often causes problems with balance and coordination.
"This award allows us to take further action to identify the underlying causes of ataxia," said Zhang, assistant professor of ion channel pharmacology. "We know that SK ion channels have been associated with ataxia, although their exact role is not clear. Drugs that enhance SK ion channel activity have shown promise for treatment."
Zhang is in the pre-clinical phase of his research.
In addition to facing coordination difficulties, those diagnosed with ataxia initially experience tremors and weakness in muscles that control eye movement. Each of these symptoms is related to deterioration in the part of the brain that controls movement.
The outlook remains bleak for patients. It proves fatal within 10 to 20 years of onset and can affect people of all ages. Researchers are still searching for its origin and how it develops. It affects an estimated 150,000 Americans.
"Dr. Zhang's group and his collaborators have discovered that small molecules can modulate the activity of a specific potassium channel, alleviating the behavioral and neurological symptoms in a mice model," said Keykavous Parang, Ph.D., professor and associate dean of research in the School of Pharmacy. "With this new funding, he's planning to discover, optimize and evaluate novel compounds using structural, computational and biophysical methods."