Chapman University's Donna Ford Attallah College of Educational Studies is launching an ePrize, or "education Prize," to foster collaboration among local districts and charter schools around innovations that improve educational outcomes for underserved students in Orange County.
The inaugural prize will be awarded on Wednesday, Oct. 25, at the Attallah College's free and public Roundtable on Excellent Schools.
The Roundtable will open with a panel of education experts discussing the challenges and rewards of district-charter collaborations. A Q&A and table discussions will follow. The event will culminate in an announcement of the ePrize winners for 2017-2018, who will briefly discuss their collaborative project chosen by a panel of judges.
Funding for the ePrize collaboration allows up to $100,000 per year over three years. The first two years of funding have been raised by the Attallah College's funding partner, eXCELLENT SCHOOLS OC (eSOC), through a $200,000 commitment from the Pamela and Andrew Horowitz Family.
"Closing the educational achievement gap and vastly increasing college admission and graduation rates among Orange County's underserved student populations is not only the right thing to do, it may be essential to the future economic success of our county," said Trustee Andrew Horowitz. "It is our hope that the ePrize, in a small way, can engage our most innovative educators to create collaborative efforts to solve this challenging problem."
Panelists are:
Sarah Yatsko is a Senior Research Analyst at the Center on Reinventing Public Education (CRPE) at the University of Washington. Her work includes acting as lead researcher and supervising a multimillion-dollar study of a philanthropic investment that encourages collaboration between school districts and charter schools in 25 cities.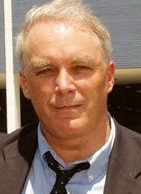 Steve Barr founded Green Dot Public Schools to transform secondary education in California by creating high-performing charter high schools using available public dollars. Now as Founder, Chairman and CEO of Future Is Now Schools, he is taking the foundational principles, lessons learned and successes achieved on the local level to expand this base to communities across the country.
Maria G. Ott joined the USC Rossier School as Executive in Residence. Previously, she served more than seven years as Superintendent of the Rowland Unified School District. Ott also served five years as the senior deputy superintendent in the Los Angeles Unified School District. She spent seven years as superintendent of the Little Lake City School District. She has been a teacher, principal and central office administrator. She specializes in school district politics and budgets.
The free community event will be at 4 p.m. in Argyros Forum, Rooms 209 ABC. Attendance is free, but RSVP suggested.
Learn more about the Excellent Schools ePrize.