Sitting in a darkened theatre at New York's French Institute, author Richard Bausch watched as six of his stories came to life on the screen, entwined in ways he hadn't recognized as he wrote them.
Though the private screening of Espèces Menacées (Endangered Species) with director Gilles Bourdos was "an incredible experience," the committing of ink to paper still holds sway for Bausch, a Chapman University professor and the acclaimed author of 12 novels and nine books of short stories.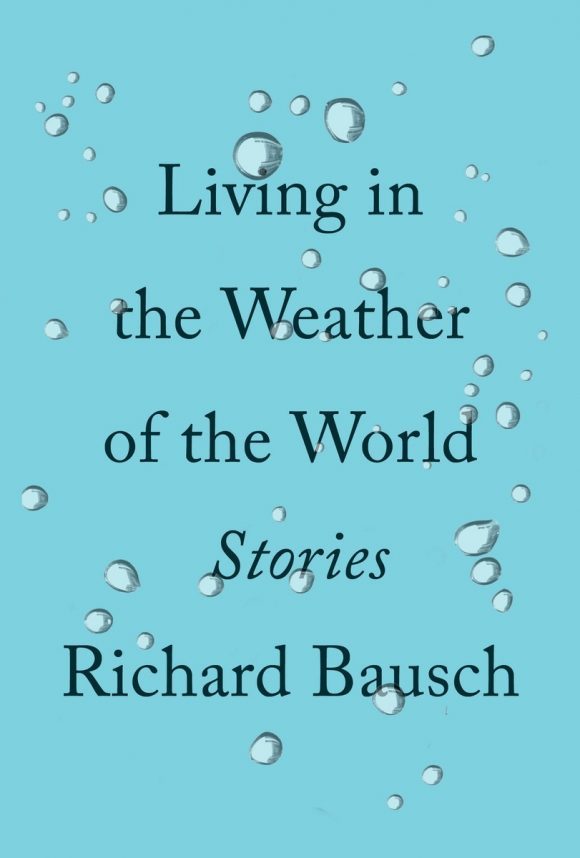 "It's the book. It's always the book," said Bausch, whose latest work, Living in the Weather of the World, was released April 4.
"I get better  as I get older,  I think,"  he added. "I look at the stories I did when I was in my 40s, and I don't know, they just don't have the same resonance as the ones I'm writing now. I'm proud of all of them. I wouldn't  let them out of the house if I wasn't  proud of them.  But I just think this book is richer."
The New York Times reviewer Dominic Smith says readers of Living in the Weather of the World are "in the hands of a writer keenly attuned to the subtleties of human frailty and want."
Set mostly in Memphis, where Bausch lived for seven years before joining the Chapman faculty, the book's 14 stories explore romantic and familial relationships that bloom in the humidity or wither in the heat and the passing of time.
In "The Same People," a married couple contemplates the end of their days as she faces a terminal  illness. In "The Lineaments of Gratified Desire,"  a title taken from a line by poet William Blake, a young artist who is engaged to be married predictably tumbles into a torrid affair with his nude model, the fiancée of a wealthy elderly man. (It does not end well.)
In "Still Here, Still There," World War II survivors from opposite sides reunite in a companion piece to Bausch's 2009  novel Peace, which also is scheduled to become a movie, joining the current Bourdos film and 1994's  The Last Good Time, based on Bausch's novel of the same name.
The writer's life has suited Bausch, and his enthusiasm for it has not waned. A 13th novel is in the works, though he hasn't decided which of several in-progress  manuscripts it will be. His writing process remains a mix of diligence and mystery. Something of value emerges, and Bausch cannot always tell you how.
"I never feel like I'm getting enough done," he said. "I always feel like it's catch as catch can, but then it mounts up."