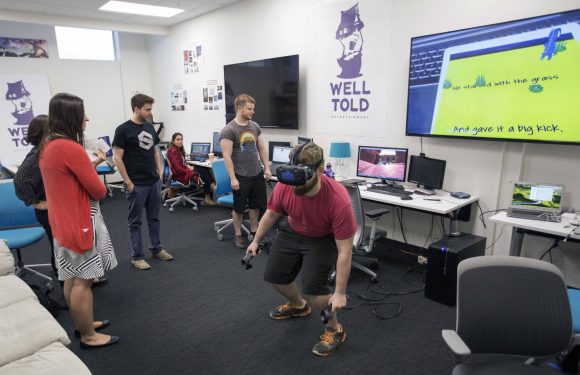 Every year, thousands of entrepreneurs start new businesses and seek to revolutionize their industries. At the Launch Labs' Spring Demo Day, a host of ambitious entrepreneurs will showcase their showcase their breakthrough ideas and cutting-edge products.
On Friday, April 21, from 1-7 p.m., entrepreneur teams associated with the Leatherby Center for Entrepreneurship and Business Ethics will advance the California Dreamin' series by sharing their vision at their Demo Day booths. Each team is given the opportunity to show what makes their product exciting and unique as they interact with the audience.
From 1-5 p.m., groups will demo their products in hourlong blocks, and from 5-7 P.M. there will be a buffet and mixer. Attendees are given ample opportunity to talk to the entrepreneurs to learn what makes their products special.
Twelve of these teams are currently a part of the Launch Labs incubator program, while others are graduates of the Launch Labs program. The products on display range from apps to film production services to apparel and much more.
Presenters in last-year's Demo Day attest to how beneficial it was to their enterprises. Daniel Malikyar '17, co-founder and creative director of the creative content agency 23FIFTN, says the event has helped him both professionally and personally.
"It gives you an opportunity to network and gives you the chance to develop your business relations with others," he says.
Nick Garcia '18, founder and co-CEO of the financial tech company Vibe, participated in his first Demo Day last year. Giving the presentation and showing off his product taught him to relax when speaking in public, he says.
Sam Warner '15, founder and CEO of Well Told Entertainment, a VR and AR app and game company, noticed the interdisciplinary aspect. It's cool to see people from all different majors come together, he says. And the relationships he made there have only grown. "It expanded the network of people we know we can trust," he says.
For more info on Demo Day, click here, and for more on the Leatherby Center, click here.
(Featured image at top: Members of the 23FIFTN will participate in Demo Day at the Launch Labs, showing off the video and photography skills they use to help clients define their brands.)