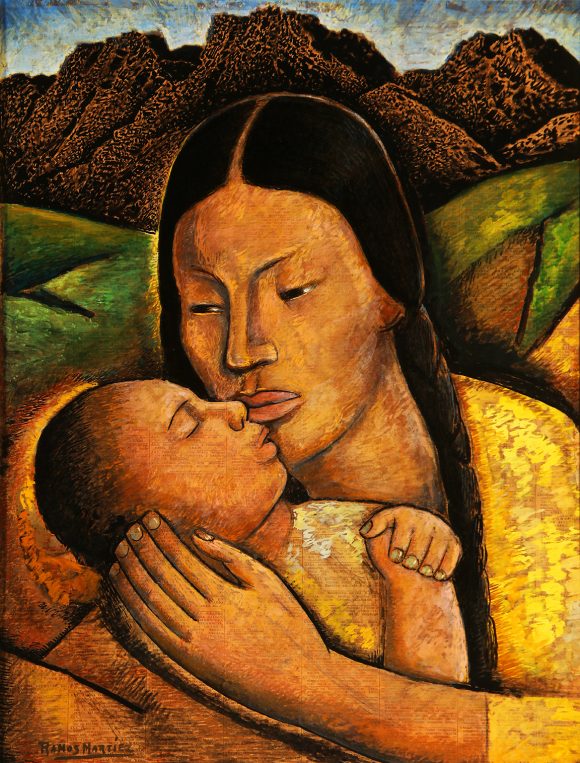 The Hilbert Museum of California Art will open three new exhibitions, which will be on display March 18 through September 23.  The public and the Chapman community are invited to attend an
Opening Reception on Saturday, March 18 at 6 p.m.
— free admission.  Enjoy refreshments and be among the first to view these new exhibitions:
"Golden Dreams: The Immigrant Vision of California"–
See California through the eyes of those who moved here throughout the 20th century, finding hope and working to achieve their dreams. From Asia, Europe, Latin America and every point of the compass, these dreamers came to a diverse land of sunshine and new ideas.  Many of them were lured here by the variety of art jobs available in the movie industry, from animation to backdrop and poster artists.  In their free time, they all painted their own visions of their new home, the Golden State.  This exhibition is part of the 2017 INTERPLAY Festival of Arts and Ideas, presented by Chapman University and Pacific Symphony.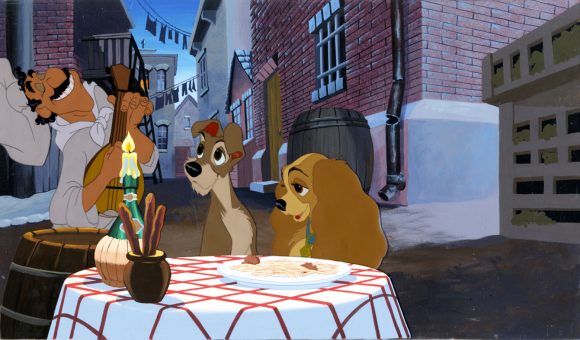 "Out of the West"
Featuring paintings by 20 prominent California artists whose works were exhibited in well-established art museums and galleries throughout the U.S. and in Europe from the 1930s through the 1960s.  Exhibition includes works by Millard Sheets, Phil Paradise, Emil Kosa Jr., Milford Zornes and more.  Curated by Gordon T. McClelland, art historian and author of
California Scene Painting
and many other books on California art.
"Disney Production Art"
Many distinguished California Scene painters worked for the Walt Disney Studios from the 1930s on, lending their talents to such film favorites as
Snow White
,
Dumbo,
Sleeping Beauty
,
Lady and the Tramp
and many more. This exhibition features rare original animation cels and related production work from Disney masterpieces.  A selection of fine-art paintings by Ralph Hulett, one of Disney's best-known artists, is also on display.
Also, always on display, will be works from the Hilbert Museum's permanent collection.
The Hilbert Museum will be closed March 7 through March 17, 2017 to install the new exhibitions.  Call 714-628-7271 for more information, or visit www.hilbertmuseum.com or www.facebook.com/hilbertmuseum.
Featured image at top: Rex Brandt, "On the Road to San Jacinto," 1938, watercolor.  E. Gene Crain Collection.  Part of the "Out of the West" exhibition.
Save
Save
Save