The Jewish Book Council has honored a law professor at Chapman University's
Dale E. Fowler School of Law
with one of its highest honors. Professor Michael Bazyler's book
Holocaust, Genocide, and the Law: A Quest for Justice in a Post-Holocaust World
, was selected by the council as the winner in the Holocaust category for the council's annual National Jewish Book Awards.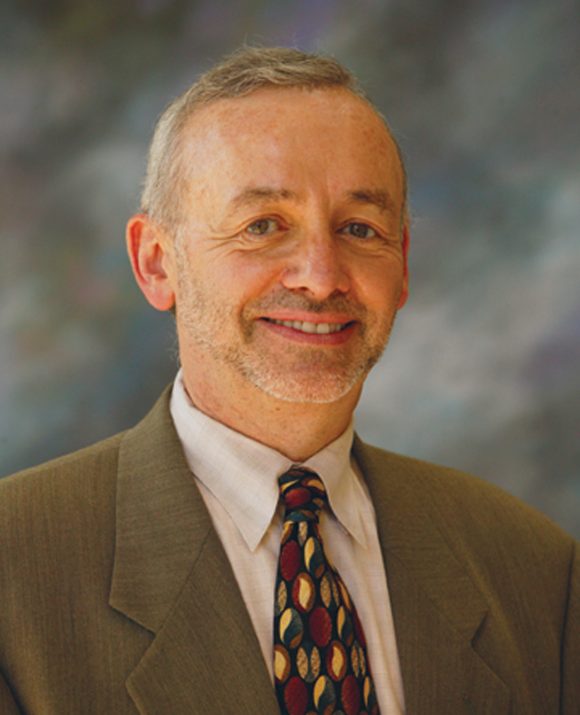 "Professor Bazyler is internationally-known as a legal expert in the field of Holocaust studies. This book is the latest in a series of important contributions to this crucial area of study. We are thrilled that his well-deserving book received this high recognition and award from the Jewish Book Council," said Matthew Parlow, dean of Fowler School of Law.

The award-winning book examines the background of the Holocaust and genocide through the prism of the law; the criminal and civil prosecution of the Nazis and their collaborators for Holocaust-era crimes; and contemporary attempts to criminally prosecute perpetrators for the crime of genocide. Together, these subjects establish a new legal discipline, which Bazyler labels "Post-Holocaust Law."

Bazyler, who is also the University's 1939 Society Law Scholar in Holocaust and Human Rights Studies, is a recognized expert on the use of American and European courts to redress genocide and other historical wrongs. He co-authored
Forgotten Trials of the Holocaust 
(New York University Press) with Frank M. Tuerkheimer, which was reviewed in the
New York Review of Books
.

His book
Holocaust Justice: The Battle for Restitution in America's Courts
(New York University Press) was cited by the U.S. Supreme Court and reviewed in the
Harvard Law Review
,
Washington Post, Los Angeles Times, Financial Times
(London), and
The Economist
.

In addition, he is a contributor of chapters to several books on genocide and the law, and the co-editor/author with Roger Alford of
Holocaust Restitution: Perspectives on the Litigation and Its Legacy
(New York University Press).

The National Jewish Book Award was established by the Jewish Book Council in 1950 in order to recognize outstanding works of Jewish literature. As the longest-running North American awards program of its kind in the field of Jewish literature, the National Jewish Book Awards is designed to recognize outstanding books of Jewish interest.

The award winners will be honored at a gala in March at the Center for Jewish History in Manhattan.