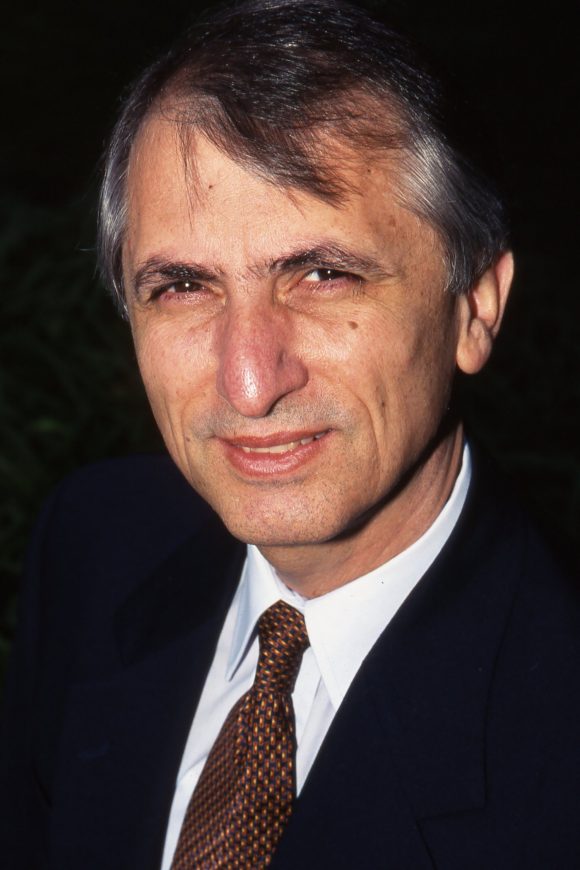 Chapman University has appointed Raymond Sfeir, Ph.D. as the new director of the A. Gary Anderson Center for Economic Research (ACER).  Dr. Sfeir steps into the position left by the late Esmael "Essie" Adibi, Ph.D., who had served as the Center's director since it was founded in 1979 and who passed away in April.  The appointment is effective immediately.

Dr. Sfeir, who previously served as associate dean of Chapman's Argyros School of Business and Economics (2015-2016), joined Chapman as a faculty member in 1985. He also previously served Chapman as acting dean of graduate studies (1994), associate provost for academic affairs and operations (1996-2006), director of the executive MBA program (1998-2001) and vice chancellor for academic administration (2006-2014).  He has also served as a research fellow in the Anderson Center since 1988, as director of the Orange County Purchasing Managers Survey since 1988, and as director of the California Purchasing Managers survey from 2002 to the present.

Dr. Sfeir holds his Ph.D. in economics from the University of California, Santa Barbara, and his teaching focuses on principles of economics, business forecasting, managerial economics, money and banking, financial management and econometrics, among other areas.  He is a two-time recipient of Chapman University's Valerie Scudder Award, presented to outstanding faculty members, and received Chapman's President's Award for outstanding administrator in 2014.

"I know that Raymond is the person that Essie would want to carry out his legacy," said President Doti, who partnered in presenting the Chapman Economic Forecasts with Dr. Adibi for 38 years.  "He is also the kind of leader who will add to the national stature of the A Gary Anderson Center for Economic Research."

"Raymond is fully ready for this new challenge," said Reginald Gilyard, Ph.D., dean of the Argyros School. "He is respected and admired by students and colleagues alike, and his appointment gives us confidence that the Anderson Center will continue to be a national leader in econometric research and forecasting."

Erin J. Lastinger, president of the A. Gary Anderson Family Foundation, which is named for her late father, said, "Dr. Sfeir is not only a distinguished scholar, but an experienced teacher, administrator and leader. We're pleased to welcome him as director of the Anderson Center and know that he will continue the outstanding work to which Dr. Adibi dedicated his career."

The
A. Gary Anderson Center for Economic Research (ACER)
provides data, facilities and support in order to encourage Chapman faculty and students to engage in economic and business research of high quality, and to disseminate the results of this research to local communities. Established at Chapman University in 1979 as the Economic Research Center, the Center was renamed in 1999 in gratitude for the generous support of the A. Gary Anderson Family Foundation. ACER's Economic Forecasts are generated by the Chapman Econometric Model – a quarterly econometric model of the United States, California, and Orange and Riverside/San Bernardino counties – developed by Chapman faculty and students. The Chapman Model makes it possible to forecast the direction of key economic indicators and thus enables local communities to make more efficient planning and investment decisions.

Chapman's annual Economic Forecast and mid-year Economic Forecast Update
, presented by ACER, are among the largest business events in Southern California, drawing thousands of business leaders, entrepreneurs and policymakers. The growing recognition of the Anderson Center's research activities is evident by research results quoted in regional and national media, including
Business Week
, the
Los Angeles Times
,
The New York Times
,
Newsweek
,
Time
, the
Wall Street Journal
,
USA Today
and the
Orange County Register
, among others.