Those drenching El Nino storm systems often spawn floods, freeway chaos and all sorts of other woes for Orange County residents. They certainly did for many of the characters in
The Rainy Season
, a 1999 novel by
James P. Blaylock
, professor in the Department of English and director of Chapman University's creative writing programs.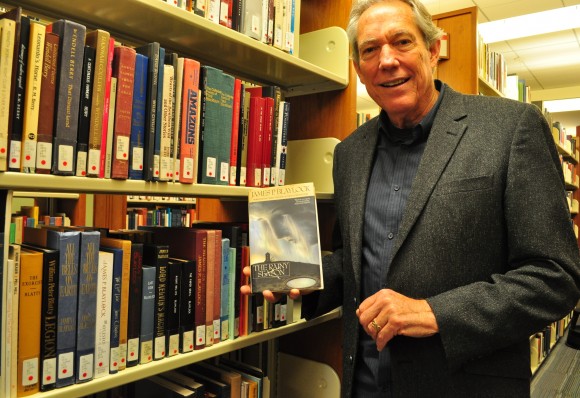 Happily, though, that Orange County-centric tale has garnered a bit of pleasant news.
The Rainy Season
is among a select list of just 10 novels included in
Orange Coast Magazine's
"Essential Orange County Books" list. The list appears in the April issue, now on newsstands.

The novel is a contemporary ghost story in which tales of ritual drownings and an old well that doubles as a watery time portal come into play. Blaylock, one of the pioneers of Steampunk, overlaps timelines and characters throughout.

His next book is far afield from his native Orange County.
The Further Adventures of Langdon St. Ives
is a continuation of his series featuring the London-based hero and explorer scientist. It will be released in July. But he may turn his pen to Orange County again.

"I've got some ideas for another Orange County book that has the flavor of Orange County. Let's say between 1910 and 1945," he says. "Or it may be outside of time."

That list just might have to keep growing.