Chapman University will host a memorial service celebrating the life of Professor Emeritus Jim Miller on Thursday, March 17, at 6 p.m. in the Wallace All Faiths Chapel.

One of the most beloved professors at Chapman University, Miller passed away Nov. 11 at age 88. His passing struck a poignant chord with the
whole Chapman community
.

Hired in 1956, two years after Chapman moved from Los Angeles to Orange, Miller taught classes across seven different departments, including cultural anthropology, speech, English, history, political science, religion and education. He continued to teach for the next 47 years, all the while inspiring hundreds of students and other faculty members. A veteran of the Coast Guard and the Marine Corps, he was a deeply religious man known for his keen enthusiasm for teaching, his high expectations for his students and his famous "Things Mama Said."

In 2004, Miller's retirement party was a festive gathering of Chapman faculty, alumni and students all commemorating his time at Chapman.

"I'm hopeful, " President Jim Doti said at that retirement party, "that we will use Jim Miller as a role model of what a faculty member can and should be."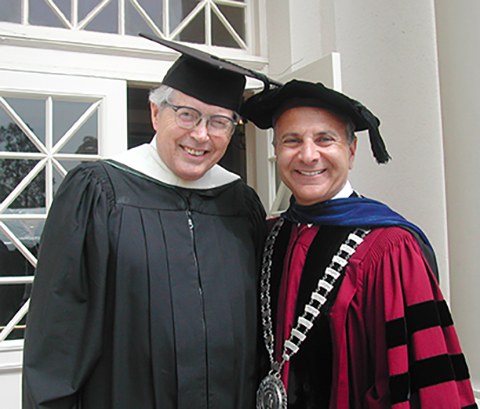 Any questions about the memorial service should be directed to the
Rev. Nancy Brink
, director of church relations.

Top image: Professor Jim Miller teaching in 1985.