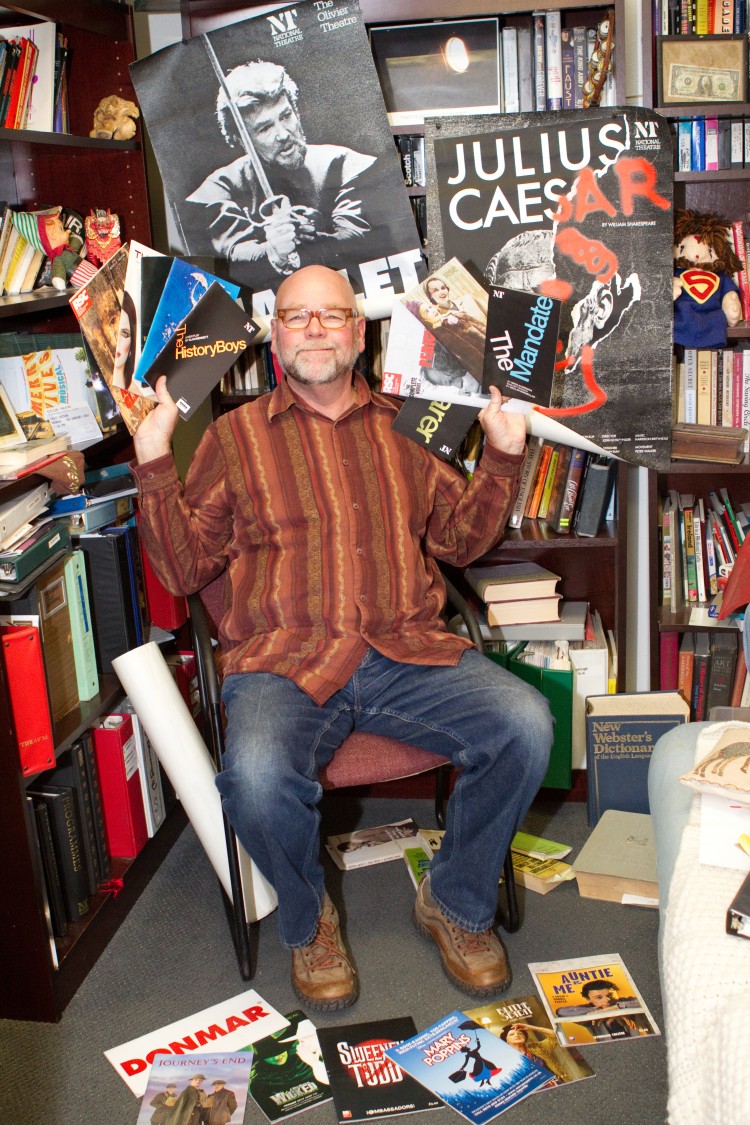 Like generations of Chapman University students before her, Shaina Hammer '15 enrolled in the travel course London Theatre Tour to experience first-hand what is arguably the world's most vibrant and historic hub of live theatre.

And she did. In one of Chapman University's most popular January Interterm classes, she dove into a regimen of morning lectures, afternoon sightseeing and nightly theatre. But what surprised her most from the trip was the serendipity of an unplanned walk through the city when she had a little solo time on her hands. Professor
Michael Nehring
, who teaches this long-running
Department of Theatre
course, urged her to go exploring.

"I was standing around and Nehring came up to me. I told him I wanted a walking buddy and he said, 'No need. London is the best place for a solo journey.' I headed out, just me and myself. Three hours later, after crossing the Thames twice and exploring the theater district, I was back. And I realized then that this trip was more about finding ourselves than finding others," says Hammer, a Palo Alto, Calif., native.
Read more about the London Theatre Tour in this Happenings post marking the 25th anniversary of the course.

Next month, another group of Chapman University students will once again take that journey as Nehring leads his 30
th
Interterm London Tour. As always, they'll see a varied slate of plays – 10 this year. And, as always, Nehring isn't so concerned with making sure there's something for everyone, as he is that everyone is challenged.

"I couldn't care less if they like them or not," he says, describing what he looks for in the critical reviews the students write. "They need to be able to articulate why. What would they do differently with the acting? Directing? Analyze why it worked or why it didn't."

As he prepares for the 2016 Interterm trip, Nehring says the excitement never wanes.

"London is the best town for live theatre," he says.
Are you among the alumni who've taken the London Theatre Tour? We'd love to hear your stories. Share your memories and anecdotes with us in the comments area below!