CHECK THIS BLOG FOR UPDATES ON PRESIDENT DOTI'S NEW MOUNTAINEERING ADVENTURE! 


Read down: the latest updates are posted on top.


September 9, 2015 — SUCCESS ON MT. KOSCIUSZKO, AUSTRALIA!



From Adam Doti:  "Making one more quick stop on way home. Highest point in Australia.
— with Jim Doti at Mount Kosziouscko Summit."



September 9, 2015 – In the News!


Don't miss reading David Whiting's
excellent Orange County Register article
on the current Doti expedition.

 

September 8, 2015 – THE CHAPMAN PENNANT AT THE SUMMIT! 


 


Report from President Doti:


"We made it to the top! Most grueling experience of my life. As the explorer Robert Falcon Scott would say, "Do we have a tale to tell!" But now that the Chapman pennant has been to the summit of Carstensz Pyramid, it has made it to the top of ALL of the World's Summits (Carstensz is considered the Eighth Summit). I believe that it is the only university pennant in the world to be able to make that claim, including you know who. In the photo: left to right, that's Chapman trustee Scott Chapman, my son Adam Doti, our guide Todd Passey and me at the summit."

MORE ON THE CHAPMAN PENNANT: 
That much-traveled Chapman pennant has been at the top of the highest mountain on each of the seven continents (the so-called "Seven Summits") — and now to the "Eighth Summit," Carstensz Pyramid (which is actually considered one of the Seven Summits by some experts, since it's taller by far than Mt. Kosciuszko, the highest peak on continental Australia).  President Doti has carried the pennant to the top of Mt. Aconcagua (highest peak in South America), Mt. Kilimanjaro (highest in Africa), Mt. Elbrus (highest in Europe), Mt. Vinson (highest in Antarctica), and now Carstensz.  His son Adam carried it to the top of Denali, the highest mountain in North America.  Orange County climber and Chapman friend John Dahlem and his son Ryan carried it to the top of Mt. Everest, the highest peak in Asia (and the world).  Now it's just Kosciuszko to go, to check it off the list!

President Doti and Adam are now off to Australia to climb Mt. Kosciuszko — stay tuned!!  Reportedly there's a lot of ice and snow there, which will make the trek more difficult.

Report from Scott Chapman:


Day 6. Summit Day


Poxy, Matt, Todd, Ralf, Jim, Adam and I got our start at 2:25 a.m. The skies were overcast but it was not raining. Most of the early part of the route was rock climbing at about a 70 degree angle, with good hand and footholds. The entire route has fixed ropes that are anchored at various places by bolts, pitons, etc. We protected ourselves from falling by clipping our ascenders to the ropes. Since ascenders will move up a rope but not down, when there were tough spots with no good handholds, we just pulled on our ascenders to get past that section. We did all of this in the dark with our headlamps, and with an occasional light spritzing of rain.

Dawn came, but it was still cloudy. To reach the summit ridge, we climbed a last pitch that was steeper, but with good holds when you needed them. Traversing the summit ridge took close to 2 hours, with the most challenging and exposed climbing of the entire route. First came the Tyrolean traverse: holding two cables with your hands (and clipping into them for protection), then walking 25 feet on a lower cable, looking down at the 2,000 foot drop below you. Next a ten foot gap had to be crossed by climbing down a bit, doing a big step, then climbing back out. Another gap a little later had to be crossed in a similar fashion.

Eventually we reached the summit. It was still cloudy, so we couldn't see in the distance, but we could see our base camp 2,000 feet straight down. We took every imaginable picture combination with different people and different banners provided by our Indonesian guides,
but most importantly, we took a picture of the Chapman University pennant
. That same pennant had been to the top of all Seven Summits, and now here it was on the Eighth.

As we started heading back along the summit ridge, snow started to fall. Crossing the gaps was even more exciting in this direction. In fact the second gap required a trust fall: "Stand on the rock and just fall forward until your hands hit the wall in front of you. Don't pay any attention to the 2,000 foot drop below you."

When we made it across the summit ridge, it was time to start rappelling down. It was tricky since the multiple fixed lines were always getting tangled with each other, and time-consuming since we rappelled one at a time. A lot of the descent, though was not rappelling, it was down-climbing. The basic technique was to wrap a fixed line around your arm and use that for friction as you climbed down, sometimes forward, sometimes backward. In addition, you clipped to the rope, so that if you started to fall and couldn't stop yourself you would at least be stopped at the bottom of that fixed rope, where it attached to an anchor in the rock.

As we descended, rain began to fall. Mostly just a steady rain, once a little bit of hail, but then the heavens opened with a downpour. Our descent route became a series of waterfalls. At one point, I had water pouring down the back of my neck. But I was rappelling and definitely not going to take my hands off the rope, so what can you do?

Eventually we made it back to base camp. A 10 hour roundtrip. We all congratulated Mila on what a stud she was for making it in 8 hours! Due to the rain, there was no chance of us getting a helicopter down the mountain, so it was just hot drinks, cookies, and recovering in our rain-pelted tents.

 

September 7, 2015


SUCCESS!  The expedition has reached the summit of Carstensz Pyramid!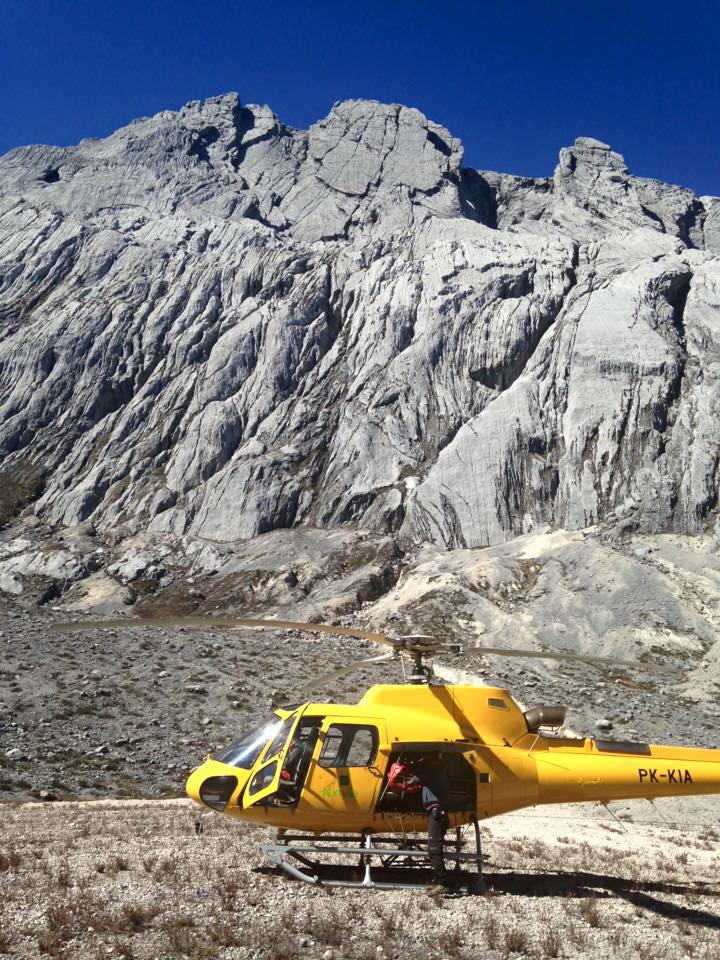 September 6, 2015 — Latest GPS Spot Check (click for larger image):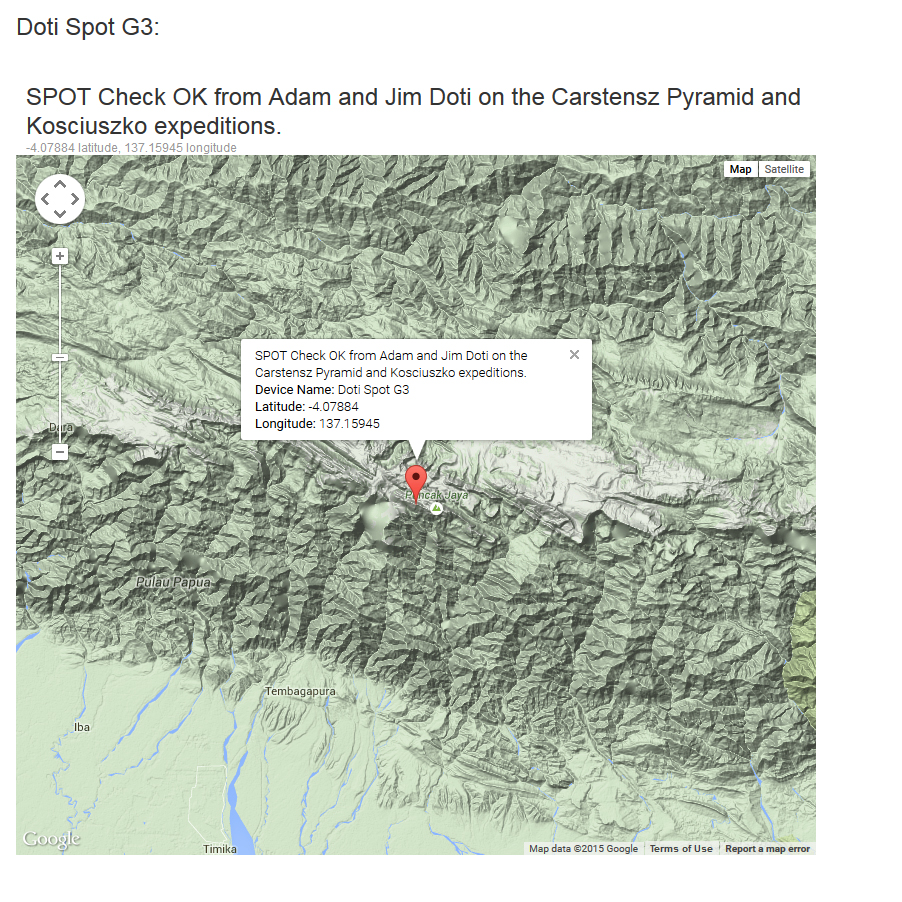 September 4, 2015
— From Adam Doti:


It's a GO!!

#carstensz #timika
— at Mozes Kilangin International Airport.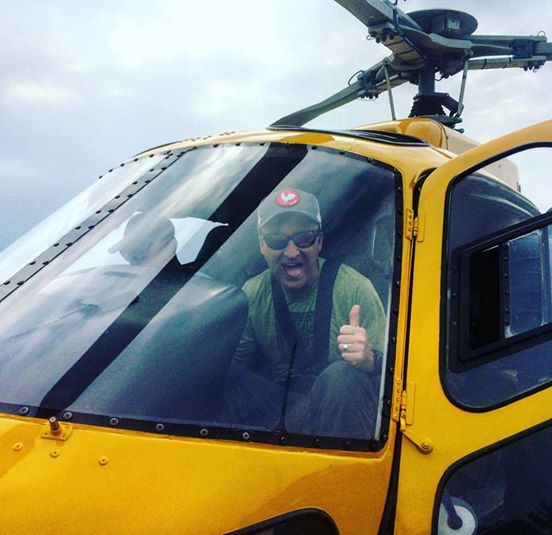 September 3, 2015 — From Adam Doti

Our "resort" in Timika, Papua is surrounded by this wall, adorned with barbed wire and little bits of broken glass cemented into the top cap.



From President Doti:


We were all set to go out this a.m. Then flight was cancelled. I'm not sure I can take any more rice or fried noodles.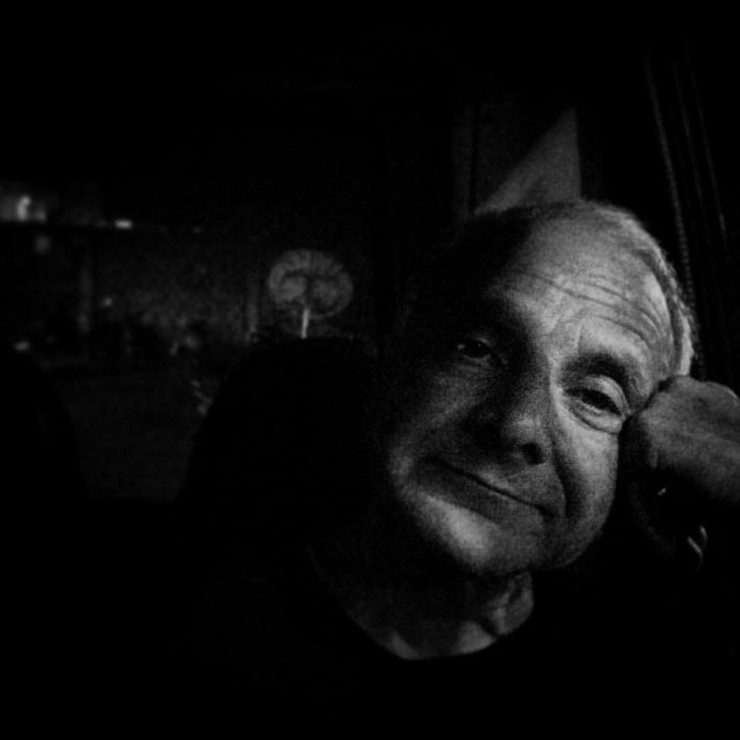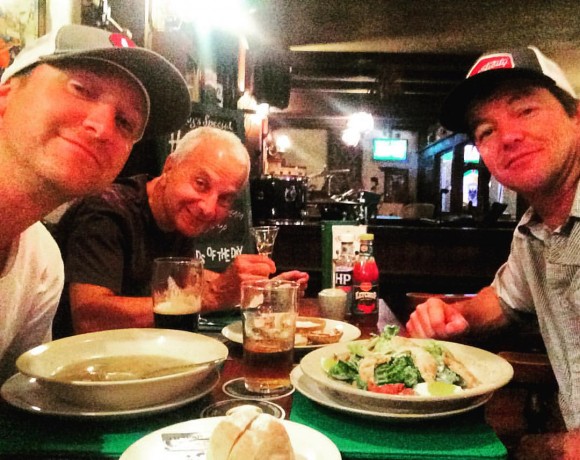 September 2, 2015 — From Adam Doti: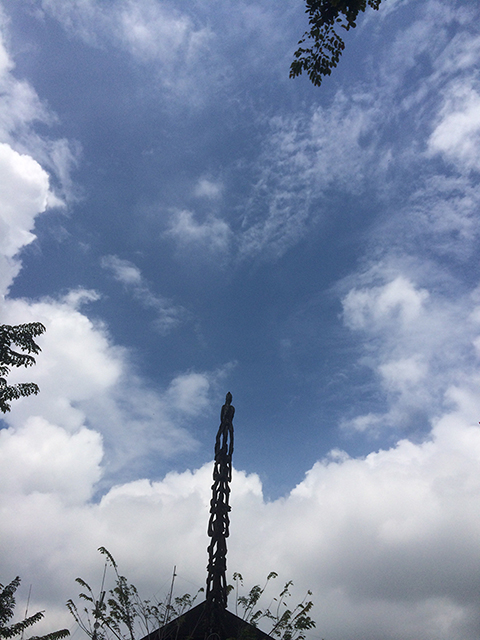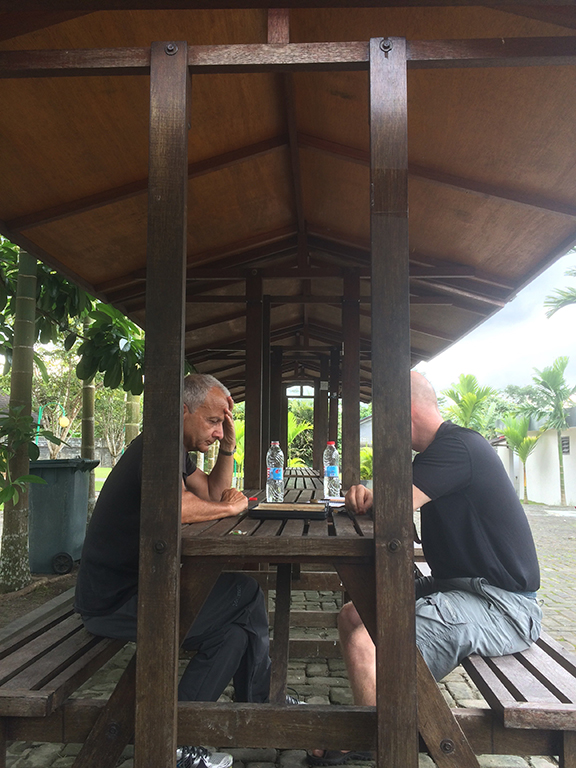 September 1, 2015 — From President Doti:


"That's me on left and Scott Chapman second from right. Our guide Todd Passey is on right. In back of my head is Ralf Laier from England ( he says the 'Old World'). We are waiting for helicopter weather clearance to fly to base camp. We are now in Timika, Papua province, on the island of New Guinea. Killing time but so far kind of relaxing. Just read an incredible book in just a few sittings:
Pirate Hunters
, which will make it on my next Summer Reading list."




 

 

 

 

 

 

 

 

 

 

 

"This is how Adam has looked throughout the trip so far. That's his IPhone."


August 31, 2015


Once he got the academic year off and running, Chapman University President Jim Doti finally took his delayed summer vacation.  He's currently on an expedition with his son Adam — accompanied as well by Chapman Trustee Scott Chapman  — to climb the two highest peaks on the Australian tectonic plate.  It's part of his ongoing quest to climb the "Seven Summits" – the highest peak on each of the world's seven continents.  He has already climbed four of the peaks: Kilimanjaro in Africa, Aconcagua in South America, Elbrus in Europe (Russia) and Vinson in Antarctica.

With several different versions of what constitutes the "Seven Summits" circulating out there in popular and mountaineering circles, he decided to knock off both Australian peaks in one trip, just to be certain.  Though some of the old-school Seven Summits lists have Mt. Kosciuszko on mainland Australia as the highest peak on that continent, most modern lists name the Carstensz Pyramid as the tallest mountain on the Australian plate.




So, first on President Doti's and Adam's  list is the
Carstensz Pyramid (Puncak Jaya)
in Papua province, which, although located on the island of New Guinea, is considered to be part of the Australian tectonic plate.  At 16,200 feet, or more than three miles high, the Carstensz Pyramid is considered a very difficult, technically challenging climb; much more so than the 7,310-foot Kosciuszko.  Carstensz was first climbed by a Western mountaineer in 1962, and only a few hundred people have climbed it since then, due to its remoteness, the ongoing political instability of the region, the unpredictable weather, the fact that it's in the midst of one of the world's densest jungles, and its physical challenges: the sheer-granite-wall mountain demands great rock-climbing skills.  For more interesting and borderline scary facts on Carstensz Pyramid, see
this very good summary
by a mountaineering company.

"Carstensz Pyramid at 16,200 ft altitude is considered now the 8th summit, being the highest in Southeast Asia," said President Doti in an email from Papua.  "What makes the climb very interesting is that it's s technical climb, at points having a 5.9 rating requiring fixed lines going up and rappelling going down. What makes it especially challenging is that it's almost always raining during the climb. The climb to the summit will require at least 15 hours after leaving at 2:00 am."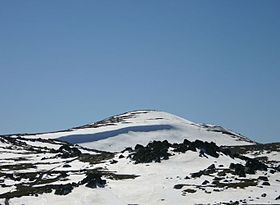 By contrast, mainland Australia's
Mt. Kosciuszko
should be a walk in the park, more or less literally.  Doti
pere et fils
are tackling it as a warmdown after their hopeful New Guinea summit.  Located in the Snowy Mountains of 
Kosciuszko National Park
in New South Wales, Kosciuszko can actually be a beautiful and gratifying hike, though not considered technically daunting.  From Charlotte Pass in the park, a five-mile trail leads up to the summit, which can be reached by most hikers with a good fitness level.  Since it's winter now in Australia (through about October) the Snowy Mountains will be living up to their name, so the Dotis will no doubt encounter a bit of white stuff.