Earlier this year, Santa Ana High School senior Marcos Hernandez received a slip of paper from his school counselor with good, but somewhat perplexing, news.
Marcos had done well in high school and would be a great candidate for a number of colleges. It was time to assemble his college applications. Problem was, he didn't know how to start that daunting process of gathering personal statements, resumes, letters of recommendation and assorted paperwork.
Happily, the note included a referral to the Teen Mentoring Program offered at Librería Martinez de Chapman University. There he got one-step-at-a-time guidance from Chapman students and met the fall application deadlines for several universities where Marcos might follow his dream of becoming an engineer.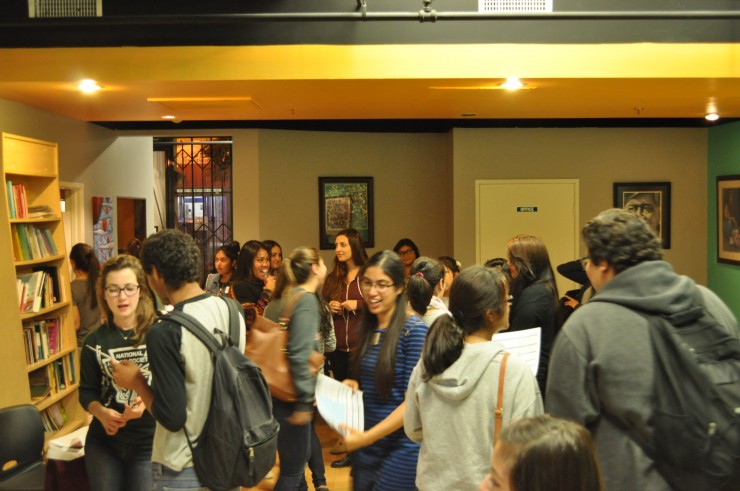 "They guide you through and once you start doing it, it doesn't seem like as much," said Marcos, the first in his family to even consider college. "They're giving their time to us. That's pretty cool."
Such results are exactly what College of Educational Studies educators at Librería hope to achieve with their new teen outreach programs. Since Chapman University purchased the iconic Santa Ana bookstore, the move has been on to expand the store into a community education center. Teens, and preschoolers, were found to be the population in greatest need in the neighborhood.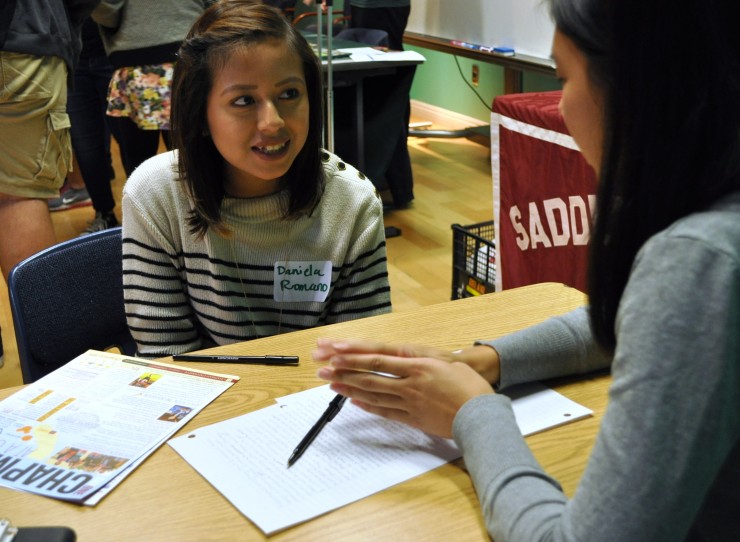 "Elementary aged students seemed to have a great deal of programs already in place, and we did not want to come into Downtown Santa Ana to displace or compete with other programs. We wanted to help where it was most needed," said Anaida Colon-Muniz
, Ed.D., associate professor and director of Community Education Programs.
This fall, with the help of two Americorps/Vista volunteers
and in collaboration with the Office of Student Civic Engagement, the teen programs expanded to include a variety of workshops and career presentations from Chapman alumni and other local professionals.
Response has been great, especially with the direct mentor-mentee program that pairs students from Santa Ana High School with Chapman students. The Chapman students help their younger counterparts navigate high school so that they graduate with solid plans for employment, vocational training or college.
Such decisions are still a ways off for many of the students. Samantha Cervantes is just a freshman at Santa Ana High School, but she said she was grateful for the opportunity to start learning more about her options and the variety of schools in the area.
"I just want to see what works and what I want to do," Samantha said. "This has broadened my horizons."