Chapman University has been honored by the U.S. Green Building Council Orange County Chapter (USGBC-OC) as the county's most sustainable campus. The chapter presented Chapman with an Eco-Award at its award ceremony held Sept. 25 in Newport Beach, Calif.
"We are so honored to have received this award from the USGBC OC Chapter. The strides we have made in sustainability on campus could not have been achieved without the amazing support of students, faculty and staff members. I personally feel that true sustainability achievements happen when we are working cross-collaboratively, outside of our silos, and this award is just one example of what we have been able to achieve at Chapman by working together," said Mackenzie Crigger, energy conservation and sustainability manager and adjunct faculty in the Schmid College of Science and Technology.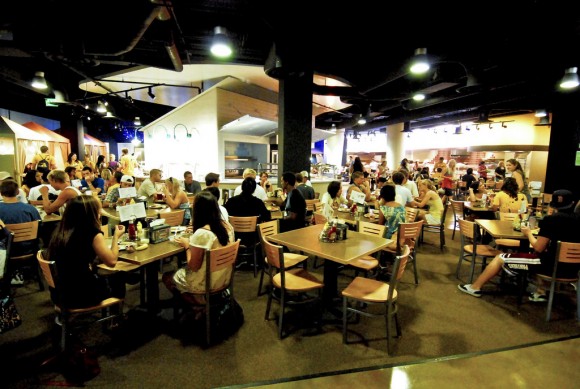 The USGBC—which is focused nationally primarily on green buildings and LEED Certification of buildings, neighborhoods and homes—has expanded its mission and purpose in Orange County to help make sustainability and healthier, greener living a priority among citizens and organizations.
To learn more about Chapman's green initiatives, visit the Chapman Sustainability website.
The 10 categories and winners of the Eco-Awards for being the "greenest in the county" included:
Eco-City Award—City of Anaheim
Most Sustainable Design/Engineering Firm—LPA Inc.
Most Sustainable Developer—Parker Properties
Most Sustainable Contractor—Snyder Langston
Most Sustainable Manufacturer—ORCO Block & Hardscape
Most Sustainable Hotel—Hyatt Regency Huntington Beach Resort and Spa
Most Sustainable Restaurant/Retail—Kéan Coffee, Artisan Roasters
Most Sustainable Home—VCA Green/Doria II Project
Most Sustainable School—Chapman University
Most Sustainable Non-Governmental Organization—Environmental Nature Center, Newport Beach
Individual Leader in Sustainability—Sara Neff
The recipients were selected through nominations, reviewed by a panel of local leaders in sustainability.