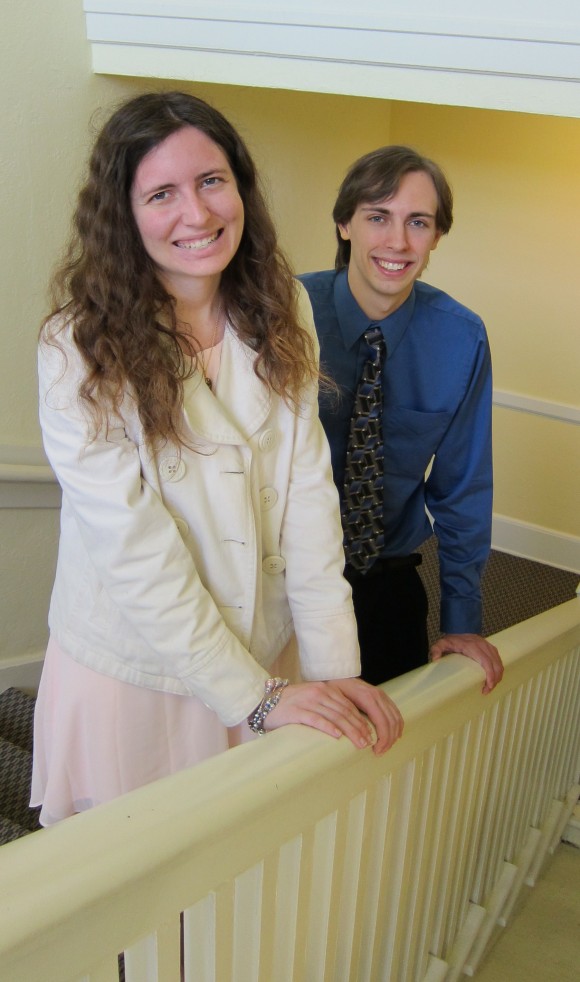 Two Chapman University history majors have won the top undergraduate prizes at the 2014 Southern California Regional Phi Alpha Theta Conference held last month at California Lutheran University.
Emily Neis '14 won the U.S. History Award for her paper titled Conflicting Definitions of Relief: Life in Refugee Camps after the San Francisco Earthquake of 1906 and David Wells '14 won the World History Award for his paper titled Les Elements de l'Empire: Cultural Construction and Civilization in 19th Century French Algeria.
Both students will be graduating Summa Cum Laude in May and their papers will be published in the next issue ofVoces Novae, Chapman's online history journal.
Phi Alpha Theta is an American honor society for undergraduate and graduate students and professors of history. The society has more than 350,000 members, with about 9,500 new members joining each year through 860 local chapters.