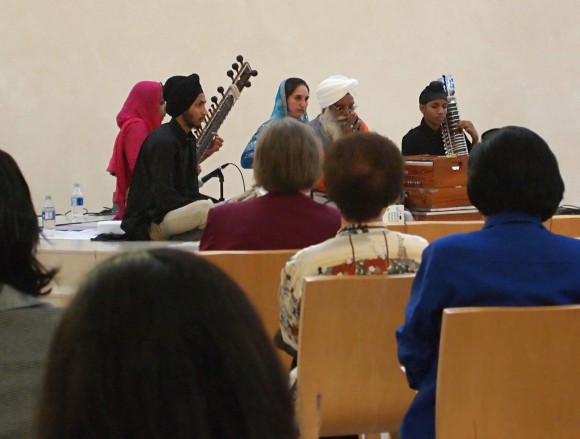 The Fish Interfaith Center was filled with music, food and festivities Thursday evening for Vaisakhi, which commemorates the Sikh New Year and celebrates the founding of the Khalsa or Sikh brotherhood.

Several guest speakers answered questions and spoke about Sikh history, including Nirinjan Singh Kahlsa, vice president of the Interreligious Council of Southern California, who spoke to the audience about the benefits of interfaith engagement.

"The only time cultures used to interfaith or interact with each other was usually in war," he says.  "But now our technology is taking us so far in advance that we are now living next door to people that 20 years ago we never would have known.  It is time that our social skills catch up with our technology, and this is where Fish Interfaith Center comes in, and we are very grateful for that."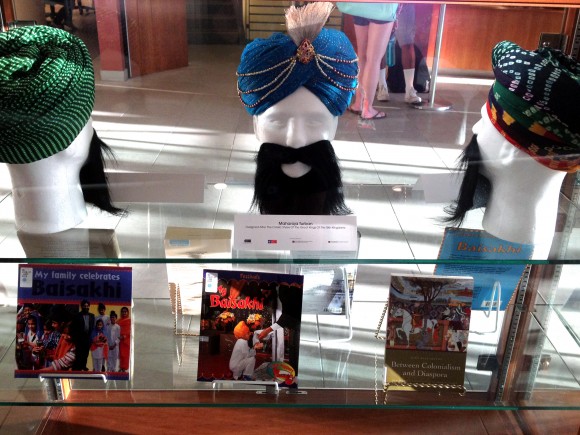 The festivities were sponsored by Sikhlens, the Fish Interfaith Center, the Leatherby Libraries, and the California Sikh Council. More information on Sikh culture and the Vaisakhi celebration can be found in a special exhibition of Sikh turbans on display on the first floor of Leatherby Libraries.