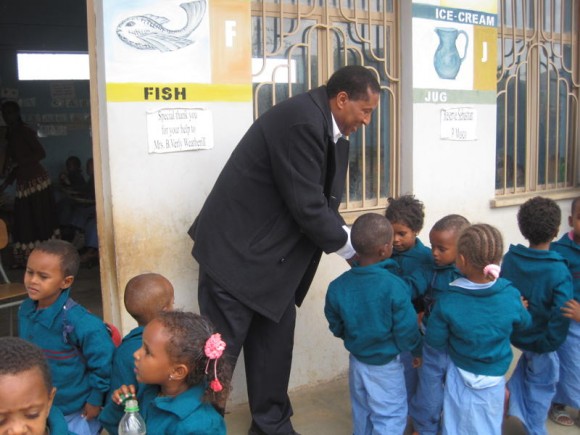 Enjoy the cool tunes of Motown and help support construction of a school in Tembien, Ethiopia, at a benefit concert planned for Friday, Feb. 21, in Memorial Hall. The Motown tribute band The Magic Notes will be the featured performers at the concert planned by Hands Across the Planet for Poor Youth (H.A.P.P.Y.), a nonprofit founded by Michael Belay, a Chapman University public safety officer.

Tickets are $25 for general admission and $15 for students. Group rates are $10 each for 10 or more and $5 each for 20 or more. Advance tickets are available at the
H.A.P.P.Y. website
.

Belay came to the United States in 1981 as a political refugee in the wake of the Ethiopian civil war. After rebuilding his own life, he turned
his efforts
to helping the people of his homeland and founded H.A.P.P.Y., which has built a school, dug water wells and shipped medical supplies to the region.