The Chapman Magazine "Bookshelf" spotlights Chapman University faculty who have been published. The list below
originally appeared in the winter 2014 issue of
Chapman Magazine
.


TRAIN: RIDING THE RAILS THAT CREATED THE MODERN WORLD – FROM THE TRANS-SIBERIAN TO THE SOUTHWEST CHIEF
(Viking)
By
Tom Zoellner, professor of English


This is a rousing around-the-world paean to the rumble of the rails through the eyes of Zoellner, who commutes to Chapman by train. In addition to their utility in moving people and freight, trains are good places to fall in love and to get reading and thinking done, Zoellner finds. The author's stories include a memorably foggy journey through northern England that he calls "a J.R.R. Tolkien vision come to life."
>>MORE: Read on Happenings about Chapman film student Cyrus Kowsari '14 creating Zoellner's book trailer, a necessary tool in the kit of authors selling books in today's competitive media market.


http://vimeo.com/80854270

---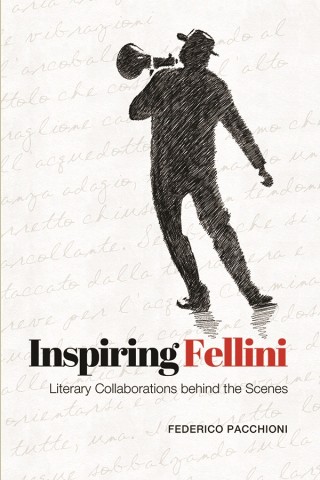 INSPIRING FELLINI: LITERARY COLLABORATIONS BEHIND THE SCENES
(University of Toronto Press)
By
Federico Pacchioni, Ph.D.
, the Sebastian Paul & Marybelle Musco Professor in Italian Studies
Fellini is known as one of the greatest auteurs in the history of film, but it's not well understood that his works are the result of collaboration with some of the greatest screenwriters of 20th-century Italy. This book re-examines the filmmaker's oeuvre, considering how it was influenced by prominent writers and intellectuals. What emerges is a complex portrait of Fellini.
---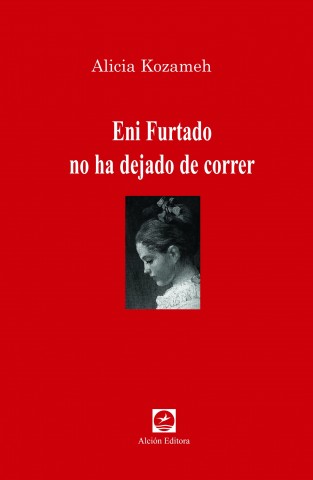 ENI FURTADO HAS NEVER STOPPED RUNNING
(Alcion Editora, Argentina)
By
Alicia Kozameh
, instructor, Department of English (Translated by Andrea Labinger)
In this English translation of Kozameh's latest novel, the author draws on her real-life experience of losing a childhood friend who was sexually assaulted by Kozameh's father. The story was based on her own family experience but also reflects the larger story of her native Argentina in those years, Kozameh says. "Even if I'm not writing about those political situations, it's a metaphor about that," she says.  
 >>MORE: Alicia Kozameh discusses her new novel and book tour on Happenings.

>>VIDEO: "Writers of trauma write because they have survived, and they survive because they write. The memories will continue to chase her, but she will continue to write, in order to both escape the flames or the traumatic memory, and to recapture the details that give her memories and the memories of those who cannot write." — Lynda Hall, Assistant Professor, Department of English, Chapman University

http://youtu.be/BKrHhdO0dm8

---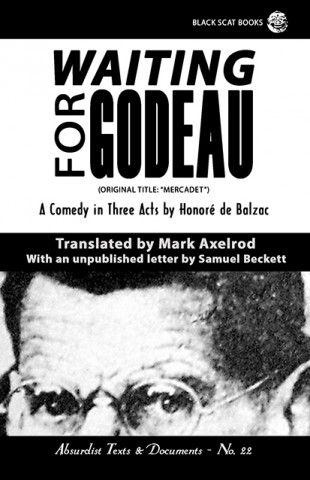 WAITING FOR GODEAU
(Black Scat Press)
By
Mark Axelrod
, Ph.D., professor of English
The Chapman professor's newtranslation from French of Balzac's play
Mercadet, the Good Businessman
features a title that references a key character as it also offers a nod to Samuel Beckett's classic absurdist drama
Waiting for Godot
.  
 >>MORE: Now wait just a minute — is it Godot or Godeau? Incredibly, it's both. Read on Happenings.
---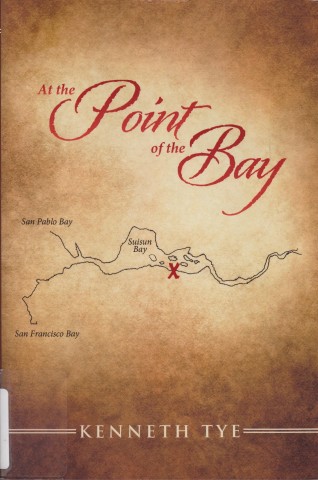 AT THE POINT OF THE BAY
(Archway)
By
Kenneth Tye
, Ph.D., professor emeritus, College of Educational Studies
This epic novel is set in Tye's hometown, Port Chicago, on the southern shore of Suisun Bay. The lives of colorful characters play out against the backdrop of California history, beginning with the Chupcan tribe of American Indians in the early 18th Century and weaving through the mission, rancho, gold rush and bootlegging eras.  
>>MORE: Read about Tye's first novel on Happenings.
---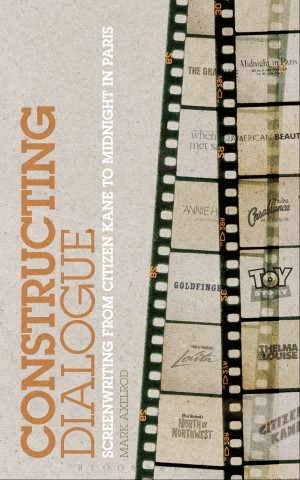 CONSTRUCTING DIALOGUE: SCREENWRITING FROM CITIZEN KANE TO MIDNIGHT IN PARIS
(Bloomsbury)
By
Mark Axelrod
, Ph.D., professor of English
This screenwriting guide offers an analytical treatment of individual scenes, focusing on how dialogue interweaves with construction. Axelrod also explores how each screenwriter maintains scenic integrity, advances the story line, develops character and elicits conflict.    
---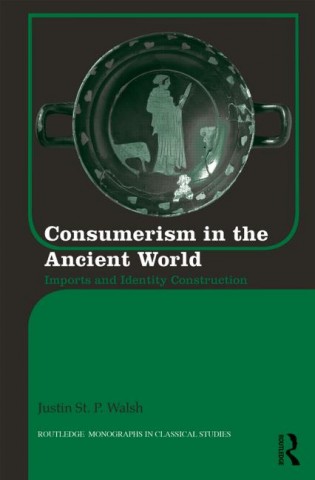 CONSUMERISM IN THE ANCIENT WORLD: IMPORTS AND IDENTITY CRISIS
(Routledge Press)
By
Justin Walsh
, Ph.D., assistant professor, Department of Art
Featuring a new approach, this book uses the consumption of Greek pottery more than 2,300 years ago to discuss the ways in which objects take on different meanings in new contexts. It explores the links between the consumption of goods and identity construction as well as the utility of objects for signaling positive information about their owners to their community.    
---
ELEVENTH HOUR
(Texas A&M University Press)
By
David M. Shafie
, Ph.D., assistant professor of political science
All recent U.S. presidents quietly made significant policy changes in their final days in office, quickly finalizing rules before the incoming administrations can overturn them. Through interviews and archival research, Shafie analyzes how and why five successive presidents — from Jimmy Carter to George W. Bush — cemented safety, environment and health policy legacies at the end of their terms.    
---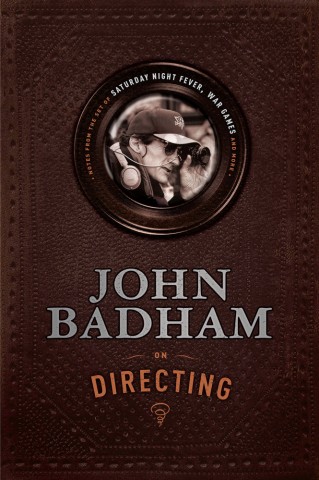 JOHN BADHAM ON DIRECTING
(Michael Wiese Productions)
By
John Badham
, professor, Dodge College of Film and Media Arts
The acclaimed director of films such as Saturday Night Fever and War Games unveils the secrets of directing great action and suspense films, and candidly discusses filmmaking with Steven Soderbergh, Oliver Stone and other creative people in Hollywood. "You don't need to be a director, or even want to become one, to enjoy John Badham's informative, witty, no-nonsense treatise," director Joe Dante says of the work.    
---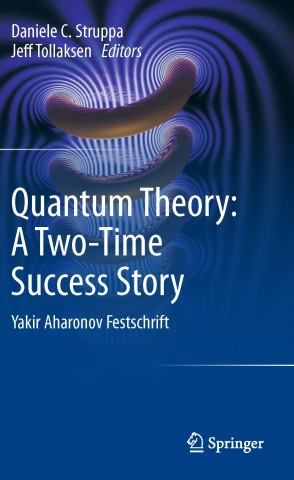 QUANTUM THEORY: A TWO-TIME SUCCESS STORY
(Springer)
Edited by
Daniele C. Struppa
, Ph.D., chancellor, and
Jeffrey M. Tollaksen
, Ph.D., professor and director of the Institute for Quantum Studies
This Yakir Aharonov festschrift (a book honoring a respected figure) advances the vision of the renowned Chapman physicist during the year of his 80th birthday. The work of Professor Aharonov being celebrated in this volume has helped foster insights related to quantum mechanics, widely regarded as the most successful scientific theory in history.    
---
YOU DON'T HAVE TO BE SMART TO OWN A SMARTPHONE AND OTHER LESSONS TO EXCEL AT YOUR FIRST JOB AFTER GRADUATION
By
Hank Adler
, professor of accounting
This easy-to-read and informative guide counsels graduates entering the business world for the first time. Through witty anecdotes and no-nonsense advice, Adler discusses the right and wrong roles technology plays in our society today.