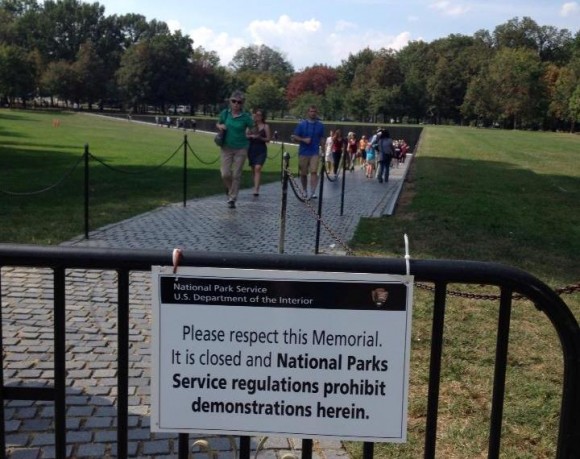 An internship in Washington, D.C., is always a unique learning experience for Chapman University students enrolled in the Capital Semester Program offered through the Department of Political Science – especially these past two weeks.

The government shutdown has not directly affected the students there this semester, all of whom have internships with NGOs, foundations and private law firms and organizations. But they say having a front-row seat to the showdown has been interesting.

"I consider myself lucky to be able to witness this perfect example of how messy democracy in action can be," says Ethan Thursby '15, a political science major interning with Kohn, Kohn, and Colapinto, LLP, a leading whistle-blower protection law firm based in the capital.

Samantha Summers '15, a political science major interning at The Heritage Foundation, has been struck by some of survival tactics deployed by businesses serving the Capitol Hill population.

"Even some restaurants and bars are offering 'shutdown' deals and promotions for the furloughed staffers throughout the city," Summers said.

And coming from Chapman, where fountains are so much a part of the campus architecture, Thursby said he had to smile when he immediately noticed one particular consequence of the shutdown.

"The biggest difference that any Chapman student would notice is that all of the fountains in the city have been shut off," Thursby said.