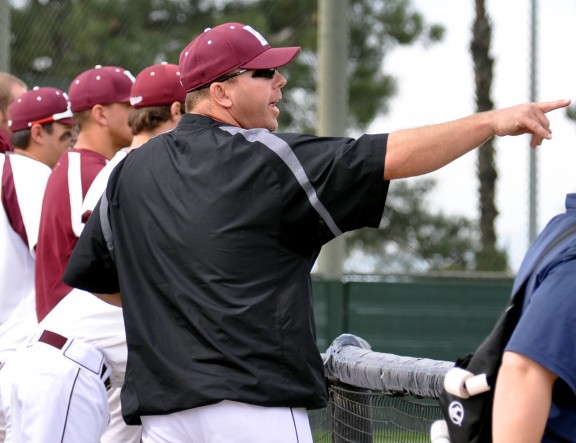 Following a nationwide search, Chapman University has tapped former University of Redlands head coach Scott Laverty as its new head baseball coach. A long-time adversary within the NCAA Division III West Region and SCIAC ranks, Laverty will switch dugouts to become the 14th head coach in Chapman's rich baseball history.

"We are excited about this appointment," said David Currey, Chapman University's Director of Athletics. "Scott is a highly thought of teacher and coach with deep-rooted Southern California ties in recruiting. He understands the philosophy of NCAA Division III and brings SCIAC experience to our campus, which we need. He is a proven team builder, winner and understands the big picture of college athletics."

Laverty carries with him an impressive resume of success within the collegiate and Division III ranks, including an overall head coaching record of 298-261-1 in 14 seasons, all at the University of Redlands. There he turned around a fledgling program that suffered losing records eight times from 1997-2004 and made it into a perennial contender, leading the Bulldogs to nine straight seasons of .500 or better. Redlands finished in first or second place in the SCIAC five times from 2005-13 including conference titles in '06 and '11 and set the school record with 30 wins each time.

Prior to earning the head coaching job at Redlands, Laverty coached three years as an assistant at UC Riverside (1997-99) alongside legendary Highlanders head coach Jack Smitheran. He also spent the 1997 season on the coaching staff for the Evansville Otters of the Frontier League (Independent). Laverty played his collegiate ball as a shortstop for Riverside, helping UC to the Division II national finals in 1994.

Read more at the
Athletics website
.