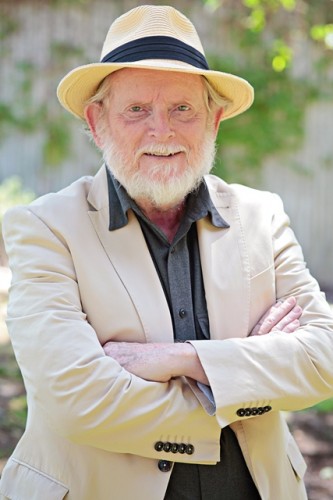 As a literary reflection on the Boston bombings, the short story
Valor
by Chapman University Professor Richard Bausch was a featured reading on the NPR program
Selected Shorts
Friday, April 26.

Valor
, read by Academy Award-winning actor William Hurt, is the tale of an ordinary man's brush with random violence and the extraordinary actions he takes.

Bausch teaches creative writing at Chapman University and was recently named the winner of the prestigious
Rea Award for the Short Story
, which honors a writer whose published work has made a "significant contribution in the discipline of the short story as an art form."

Bausch is the author of eight collections of stories and 11 novels. His story collections include the recently published
Something is Out There, The Norton Anthology of Short Fiction
,
Selected Stories of Richard Bausch
and
The Fireman's Wife.
His novel
The Last Good Time
was made into a feature-length motion picture, directed by Bob Balaban, starring Armin Meuhler-Stahl, Maureen Stapleton, and Lionel Stander.
Peace
, published in 2008, was awarded the 2010 Dayton International Literary Peace Prize.

His honors include two National Magazine Awards, a Guggenheim Fellowship, the Award of the American Academy of Arts and Letters, and the PEN/Malamud Award for Excellence in the Short Story.

Selected Shorts features some of the finest artists of the American theater reading contemporary and classic short fiction — the most distinguished works of the early masters such as Chekhov, Maupassant, Malamud and dozens of others. Bausch's story can be heard at the
Selected Shorts
website.

The show is guest-hosted this time by Jane Curtin, following in the audio footsteps of other popular actors and writers, including John Lithgow, Neil Gaiman and David Sedaris.