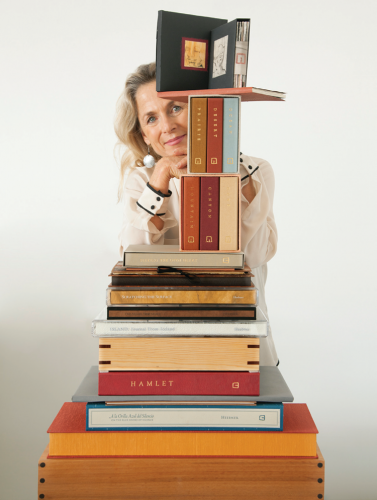 A special reception to officially open an exhibition featuring the artists' books of painter
Mary Heebner
is planned for Thursday, Feb. 28, from 4:30 to 6 p.m. at Leatherby Libraries.

Heebner is a painter, writer and book artist whose work is collected by institutions and special collections libraries, including The Library of Congress, The National Gallery of Art, The New York Public Library, J.P. Getty Research Center, San Francisco Museum of Modern Art, Santa Barbara Museum of Art, Stanford University, Dartmouth College, Columbia University, The British Library, National Museum of Women in the Arts, University of Chicago, Indiana University, Fundación Neruda, Chile, Universities of California, University of Michigan.

In 1995 Mary Heebner began making unique and limited edition artist's books under the imprint
Simplemente Maria Press
. This exhibition marks the press's 18th year.

Known for her expressive mixed media work on paper, Heebner brought a passion for drawing and painting to her book design. A distinguishing feature is that all of her books find their source in her paintings. The work is deeply grounded in a sense of place, from the Himalayan plateau to the temple grounds of Angkor in Cambodia, and the steppes of Chilean Patagonia.

Chapman University and Edward Cella Art + Architecture is sponsoring this exhibition at Leatherby Libraries. This exhibition also marks the debut of Simplemente Maria Press's newest publication,
Silent Faces / Angkor
.

The reception is free and open to the public, but reservations are requested and may be made by calling (714) 532-7742.