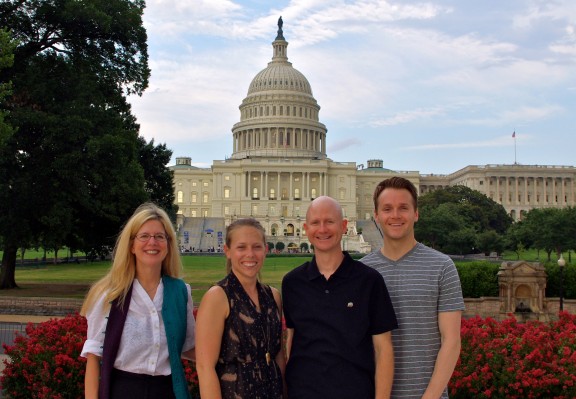 A delegation of Chapman University faculty and administrators traveled to Washington, D.C., to attend and present at the July 9-10
President's Interfaith and Community Service Campus Challenge and Summer Gathering.


Chris Hutchison, director of director of Student Civic Engagement in the Department of Student and Campus Life, was an invited participant for a panel discussion titled "Environmental Stewardship," moderated by an official from the Environmental Protection Agency. Hutchison described how Chapman focused its challenge project around a water theme, connecting interfaith respect for water with one of Southern California's top environmental concerns.

"It was a good opportunity to share what's happening at Chapman and provide an overview of what we had done and part of who we are and to talk about our ongoing partnerships with local agencies," Hutchison said.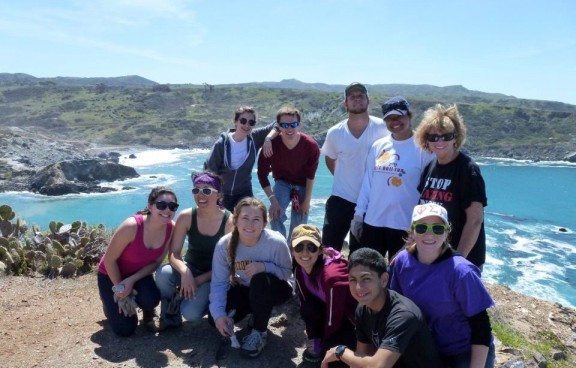 Chapman University is a founding partner of the presidential program, created in 2011 to encourage colleges and universities to develop and commit to a year of interfaith and community service. Some of the sustainable water projects Chapman students served through regular work days and special travel courses are Orange County Coastkeeper, Catalina Island Conservancy, and the Roots Native Habitat Restoration project at Upper Newport Bay Nature Preserve. The water theme was also used at other events throughout the 2011-12 school year, including at the Sept. 11 anniversary memorial and reflection.

Attending this year's D.C. summer gathering with Hutchison was Rachel Bennett, assistant to the to the dean at Fish Interfaith Center, Justin Koppelman, program coordinator for student civic engagement, and Nancy Martin, Ph.D., chair of the Department of Religious Studies. Among the administration officials they met at the conference were Arne Duncan, U.S. Secretary of Education, and the Rev. Brenda Girton-Mitchell, director of the U.S. Department of Education's Center for Faith Based and Neighborhood Partnerships.

In its first year, the White House challenge involved 270 colleges and universities.