Muslim scientists throughout the world's Islamic countries overwhelmingly embrace biological evolution, but many students and high school science teachers in those cultures do not, according to research presented at a Thursday symposium presented by Chapman University's Evolution Education Research Center (EERC).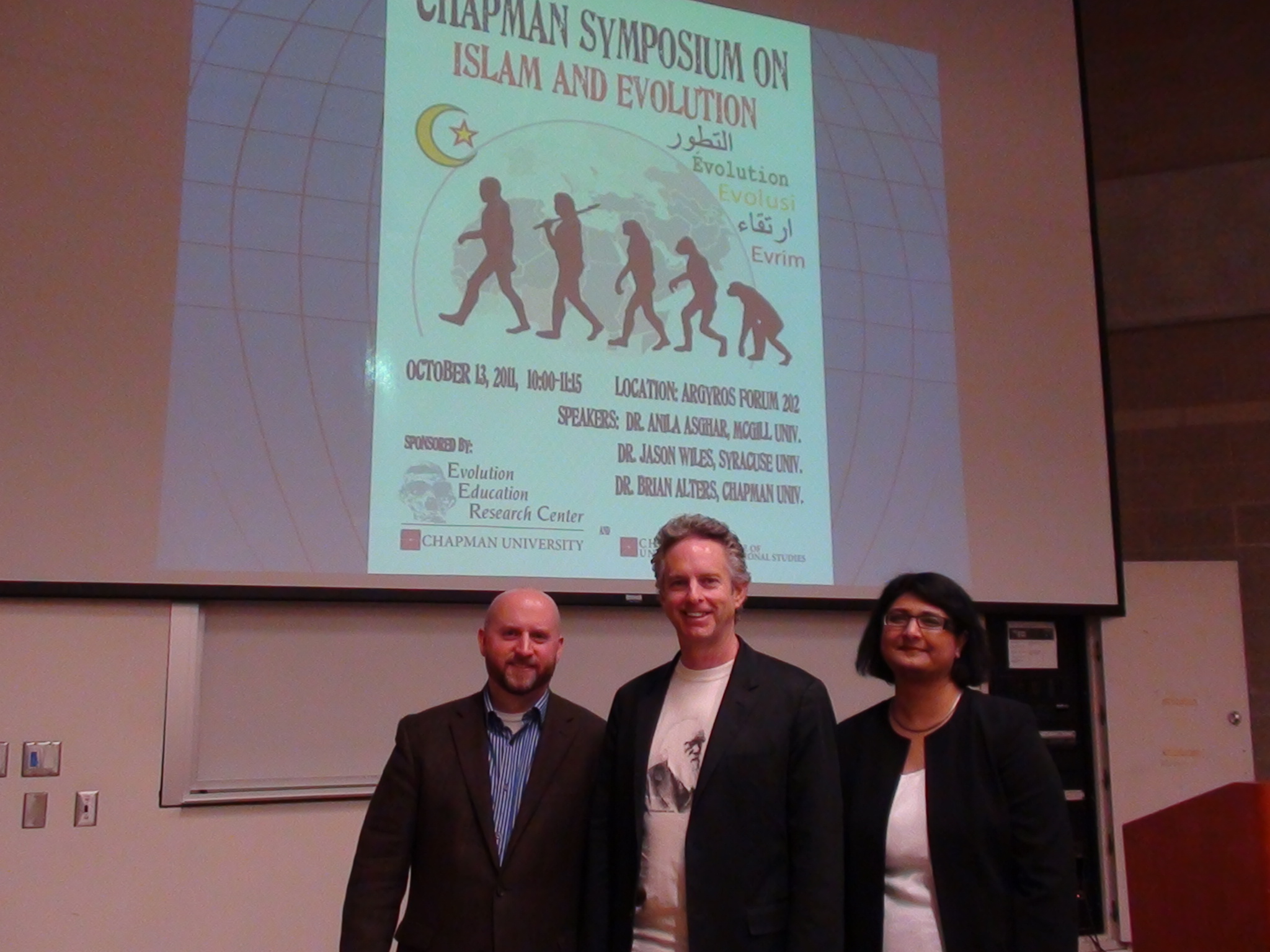 The reasons behind that dichotomy of thinking appear to be many; including political, religious and historical, researchers told students, staff and faculty gathered in an Argyros Forum lecture hall to hear the symposium.
"Students are getting conflicting messages," said Anila Asghar, Ph.D., an assistant professor at McGill University which also hosts a branch of the EERC.
The EERC researchers presenting the symposium, which also included Brian Alters, Ph.D., founder and director of the Chapman center, and Jason Wiles, Ph.D., an assistant professor of Syracuse University, which also hosts an EERC branch, base their findings on the results of years of study, scores of interviews and more than 5,000 surveys conducted in Turkey, Pakistan, Lebanon, Indonesia, Egypt and within Islamic communities in Canada.
Among their noteworthy findings was that political and social history influence many respondents' thinking on the topic. When asked if they agreed or not with the concept that fossil records indicate life began billions of years ago and changed over time, most respondents fell into the "agree" category. But when a similar question was framed around "Darwin's theory of evolution," the numbers shifted toward rejection, possibly indicating bias against Darwin as a symbol of the British Imperialism that for so long shadowed their cultures.
"We need to consider the political climate and history," Dr. Wiles said.
Given that devout Muslim scientists accept evolution, the researchers called for more science education and training of Muslim science teachers.
The researchers said they were compelled to launch the study because while a great deal of attention has been given to some Christian denominations' difficulty with evolution, little had been paid to Islamic points of view.