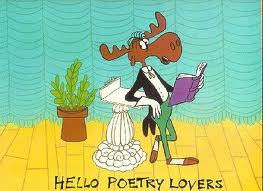 Guest authors, spontaneous poetry readings, a benefit for the island country of Saint Lucia, a reading of Allen Ginsberg's iconic "Howl" and a concert in Attallah Piazza are just part of the fun planned next week as Chapman University celebrates "Poetry Week" Monday, April 4, through Thursday, April 7.
In short, it's going to be a party, says Anna Leahy, Ph.D., associate professor, Department of English, Wilkinson College of Humanities and Social Sciences, and director of Tabula Poetica.
"I hope everyone on campus stops by at least one event, and the larger community would certainly enjoy the events too. Poetry is like music — a person might not like every song they hear, but that person will find some that engage the mind or move the heart," says Professor Leahy.
And keep your ears open – there will be spontaneous outbursts of poetry here and there all over campus next week.
Among the week's many highlights will be "Poetry, Music, Art: A Celebration to Benefit St. Lucia" from 7 to 9 p.m. Tuesday, April 5, in the Malloy Performance Portico of Leatherby Libraries. The event is organized by graduate student Natalie D'Auvergne, who hails from Saint Lucia, and will feature award-winning poet
Lynne Thompson
as guest reader and a silent auction of artworks donated by
Donna Grandin
.
The week closes with a concert performance by The Poetry Revival from 4 to 6 p.m. Thursday, April 7.
A complete schedule of the week's events is available at the
Tabula Poetica website
.