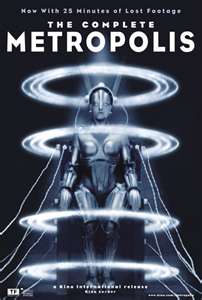 The complete and restored version of Fritz Lang's visionary masterpiece
Metropolis
(1927) will screen at 7 p.m. tonight in Folino Theater at Chapman's Dodge College of Film and Media Arts. Jan-Christopher Horak, director of the UCLA Film and Television Archive, will be on hand to introduce the film and discuss the archival and restoration process.
In 2008, a copy of
Metropolis
was found at the Buenos Aires Museo del Cine in Argentina. It included not merely a few additional snippets but 25 minutes of scenes (one-fifth of the complete running time) considered lost for 80 years. From conception to completion, the restoration took nearly a full year and cost almost $1 million to complete. This digitally restored footage and Gottfried Huppertz's magnificent original score provide the closest version to the director's original vision since its premiere in 1927.
Admission is free, but Chapman ID or a guest pass is required.