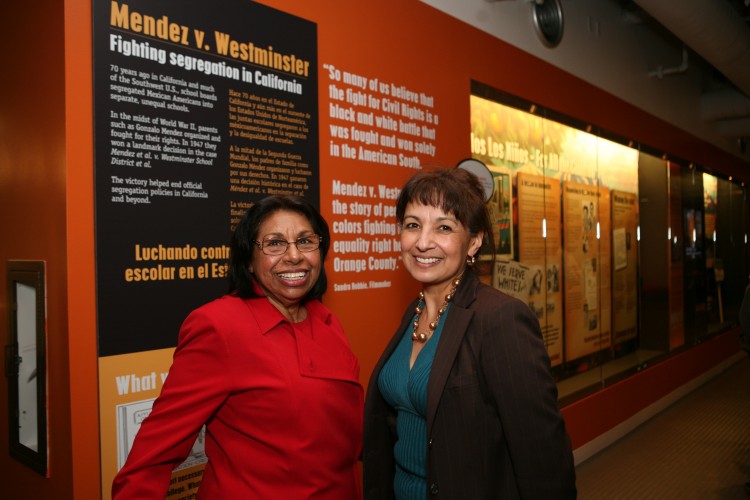 For her extraordinary efforts to share her family's role in the landmark Mendez v. Westminster case and advance the cause of civil rights, Sylvia Mendez was named a recipient of the Presidential Medal of Freedom, the nation's highest civilian honor.
Mendez, whose family archives are housed at Leatherby Libraries, within the Frank Mt. Pleasant Library of Special Collections and Archives, will be presented the medal at a White House ceremony in February.
Mendez was a third grader in 1947 when her parents challenged the practice of school segregation in California. The Mendez couple, joined by the families of Ramirez, Palomino, Estrada and Guzman, filed a lawsuit against the Westminster, Garden Grove, Santa Ana and El Modena (in Orange) school districts on behalf of 5,000 children who had been excluded from attending white-only schools. The Mendez v. Westminster case made California the first state in the nation to end school segregation, paving the way for Brown v. Board of Education.
Chapman filmmaker Sandra Robbie won an Emmy for the documentary  Para Todos  Los Ninos, which chronicles the case.