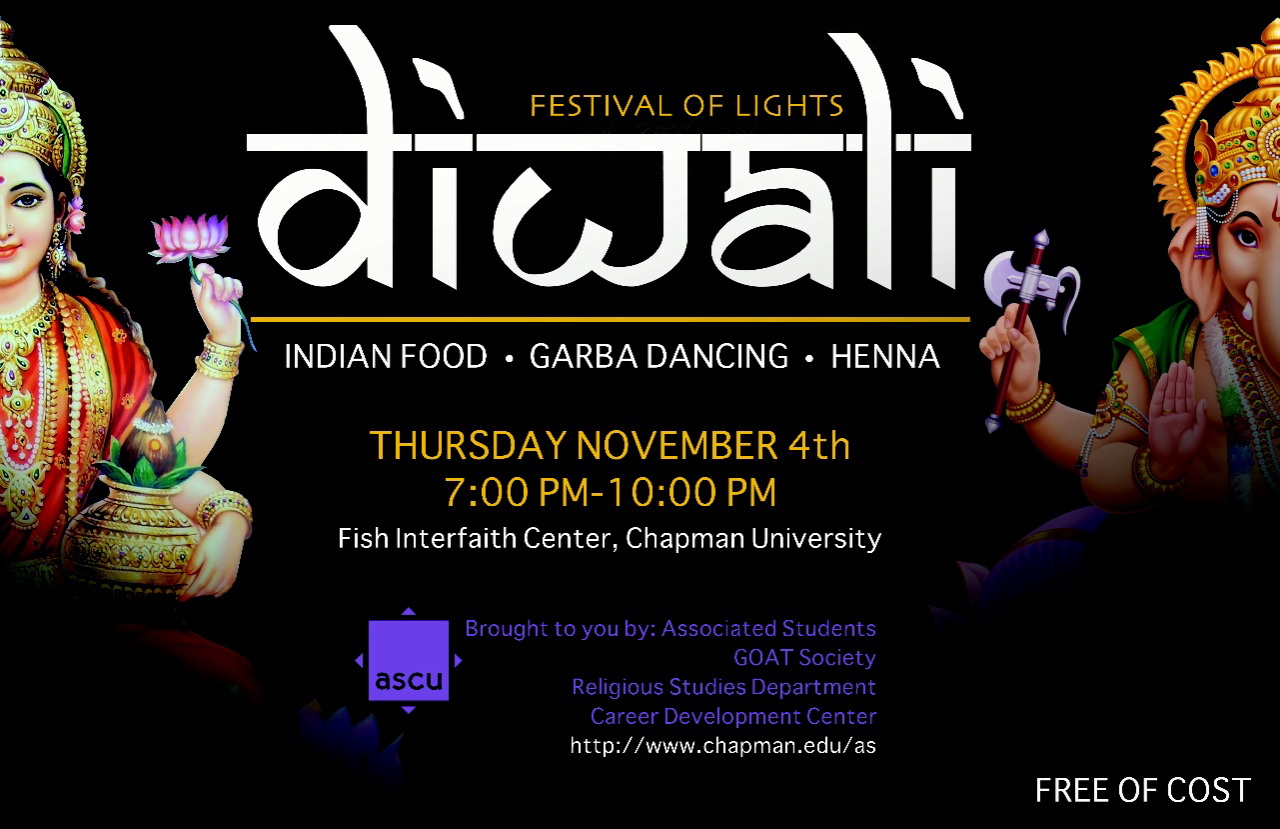 Learn to dance the garba, enjoy live musical performances and feast on a traditional Indian meal at a
Diwali
celebration at 7 p.m. tonight, Nov. 4, at Fish Interfaith Center.
All are welcome to join in the holiday celebration, hosted by Associated Students and the Society for the Global Observation and Appreciation of the Transcendent (G.O.A.T.) Diwali, the festival of lights, is a joyous holiday celebrated by Hindus, Buddhists, Sikhs and Jains with music, food, lanterns, sweets and dancing. The festival celebrates the victory of good over evil and light over darkness and is a favorite among children.
"In India it's kind of like the New Year," says sophomore Lakshmi Odedra, commissioner of awareness for Associated Students.
Last year's Diwali celebration at Chapman was largely educational, but this year Odedra and planners decided to ramp up the entertainment so there will be a variety of music, including a special performance by 30 students drawn from Chapman's many choirs.
For more information, visit the
Associated Students website
.