by Sarah Van Zanten
Chapman University Hillel
will host a campus Foreign Policy Discussion at 7:30 p.m. Thursday, Nov. 4, featuring guest panelists 
U.S. Rep. Ed Royce
and
Consul General of Israel Jacob Dayan
.
The panelists will lead a discussion aimed at issues directly effecting Israel, the peace process and the general security of Israel as it pertains to the greater Middle East.
Rep. Royce sits as the ranking member of the Subcommittee on Terrorism and Nonproliferation and Trade.  The committee explores issues such as the threat imposed by Islamist terrorists, including al-Qaida, terrorist financing and capacity building of foreign forces to fight terrorism. Rep. Royce is also a member of the President's Cabinet at Chapman.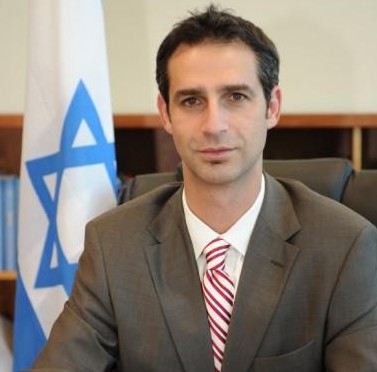 Consul Dayan is the senior representative of the state of Israel in the Southwestern United States.
The Consulate General of Israel in Los Angeles is one of Israel's largest diplomatic missions in the world.
Before assuming his post in Los Angeles, Consul Dayan was selected to prepare a strategic plan on the feasibility of opening negotiations with Syria. Prior to this he served as chief of staff to Deputy Prime Minister and Minister of Foreign Affairs Tzipi Livni and former Minister of Foreign Affairs Silvan Shalom.
The discussion will begin at 7:30 p.m. on Thursday, Nov. 4, in Argyros Forum Room 202. For more information, contact Megan Kanofsky at
megan@ochillel.org
.