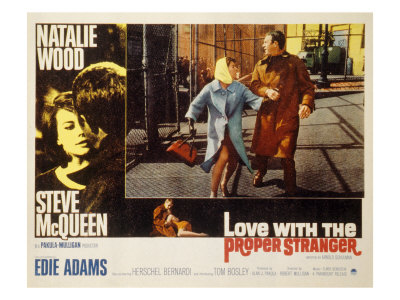 There's a warming trend forecast for later this week, which is nice news for those of us who are regular fans of the
Black and White Film Festival
that's been playing in Attallah Piazza at 8 p.m. Friday evenings. Up this week is
Love with the  Proper Stranger
, a 1963 romance starring a young and lovely Natalie Wood and a young and fine-looking Steve McQueen.
If you haven't made it to one of the screenings yet, you're missing some fun. The screen and audio system is terrific, and the popcorn, lemonade and candy are free. And it's just plain cool to sit outside and watch a movie under the stars. So grab the jackets, extra snacks if you need them and settle in. The sky will be clear.