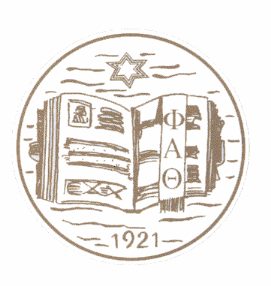 For the third year in a row, 
Chapman University
's 
Alpha Mu Gamma Chapter
has won the Best Chapter Award for Division II (history departments without graduate programs) from the Phi Alpha Theta National Honors Society.
The Phi Alpha Theta (PAT) honor was announced this month and includes a $250 award for the purchase of books to be selected by the chapter and department for Leatherby Libraries.
This prestigious honor was awarded to the Chapman chapter for the whole range of its many activities, including hosting the second annual Alpha Mu Gamma Student History Conference in March and publishing the prize-winning
Voces Novae: Chapman University Historical Review
. In addition, PAT members won four of the five undergraduate paper prizes at the Southern California Regional PAT Conference at California State University, Bakersfield, several faculty-sponsored Student Research Grants from the Office of the Chancellor and the Faculty Research and Development Council, and four of the five Leatherby Libraries Undergraduate Research Prizes. Twelve members also presented research papers at the PAT bi-annual convention in San Diego.
The award also acknowledges the chapter's many contributions to the university and the wider community, including volunteering as a group to clean the shoreline in Seal Beach, helping out at the Thanksgiving Food Bank Drive, and providing much of the labor that helps make the many events of the Rodgers Center for Holocaust Education so successful. The Department of History would like to particularly thank William Cumiford, Ph.D., associate professor, and adjunct faculty member Brenda Farrington, faculty advisors for PAT this past year, as well as Associate Professor Lee Estes, Ph.D., and Professor Robert Slayton, Ph.D., who mentored the students as they completed their research papers.