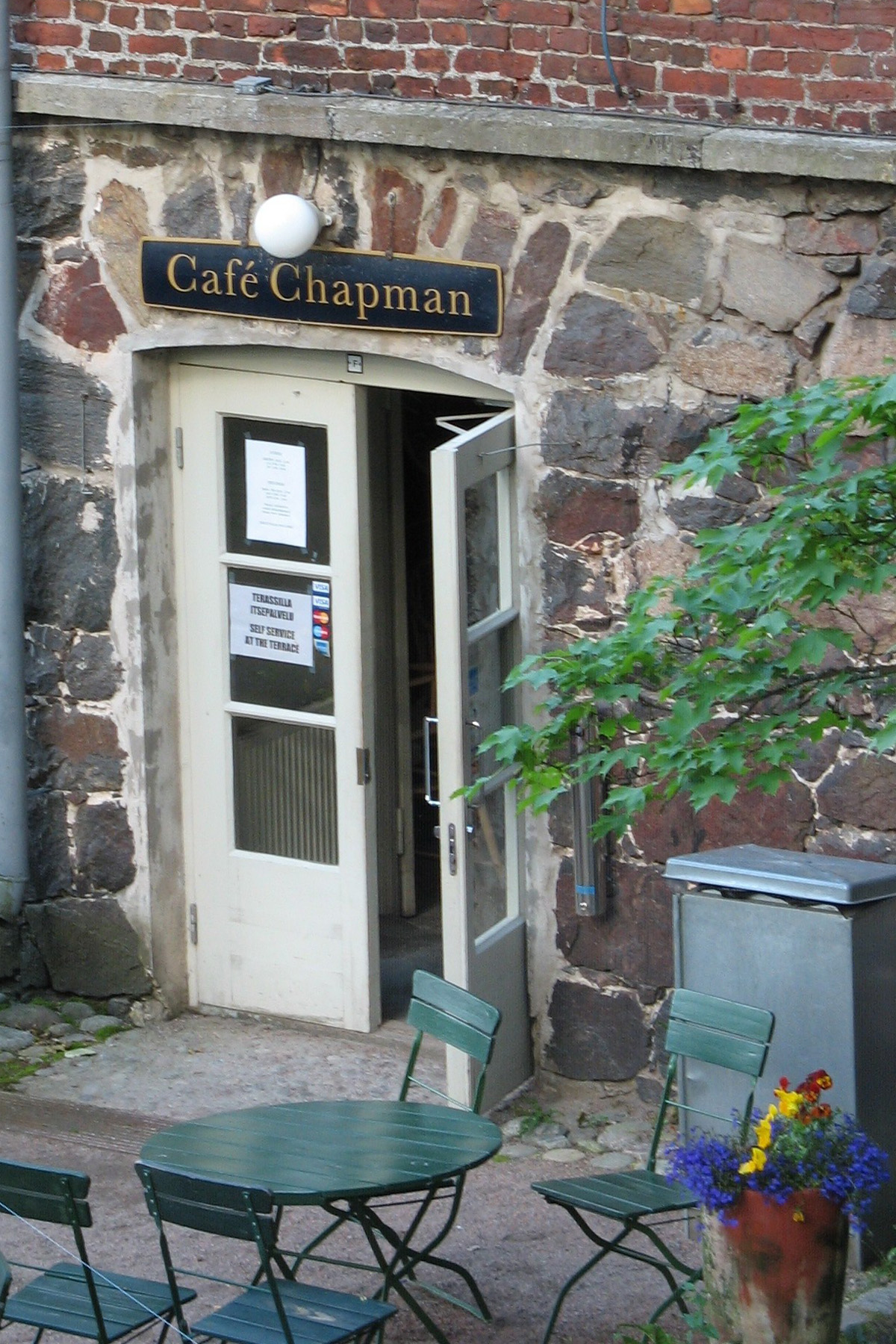 Eyal Amitai, Ph.D., associate professor in the new School of Earth and Environmental Sciences, found a new must-go place for Chapman University folks in need of a caffeine jolt. Hope you have enough frequent-flier miles, though, because Dr. Amitai was in Finland when he found the quaint Café Chapman, pictured at right.
Dr. Amitai was invited to attend and participate at the 4th International Workshop on Global Precipitation Measurement (GPM) Mission Ground Validation, held June 21-23 at the Finnish Meteorological Institute in Helsinki.
With jet lag and 24-hour daylight, the Finns' beloved coffee was a hot commodity, Dr. Amitai reports. But the scientists from the 20 countries that participated in this invitation-only workshop were primarily there to discuss ground validation activities supported by NASA and by GPM Partners around the world.  GPM mission is one of the next-generation of satellite-based Earth science missions that will study global precipitation.  The overarching Earth science mission objective of GPM is to develop a scientific understanding of the earth system and its response to natural and human-induced changes.  This will enable improved prediction of climate, weather and natural hazards for present and future generations.
GPM is an international space endeavor that has sparked global interest, and which depends on international collaborations.  Dr. Amitai is a member of the NASA Precipitation Measurement Missions Science Team and a partner in the Israeli GPM Team.