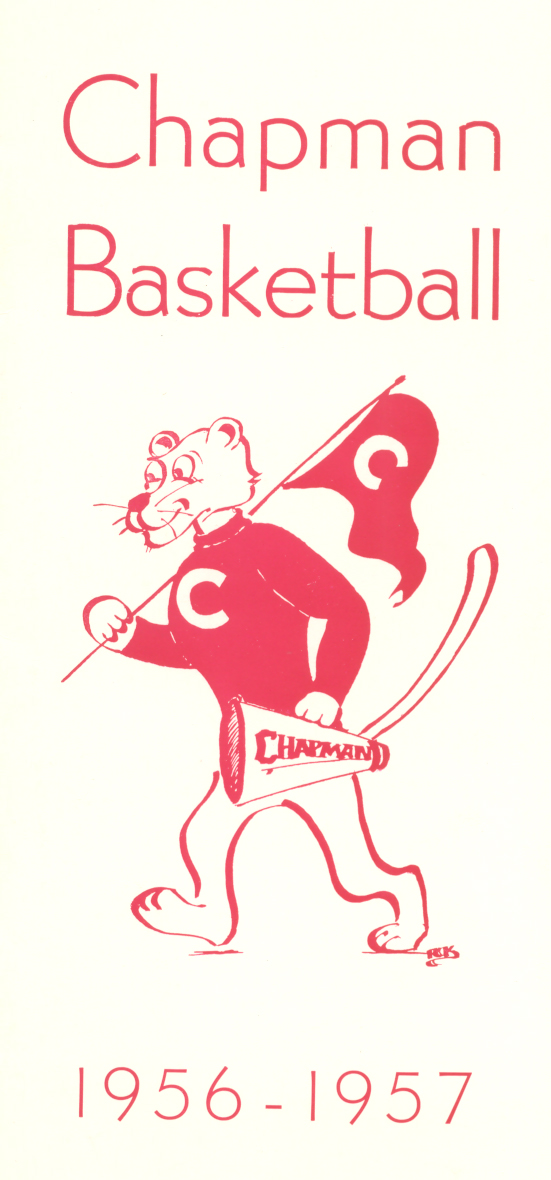 Did you know that Chapman's black panther mascot dates back to 1924, when the student body of California Christian College (as Chapman was then known) selected it?  (And that it's completely a coincidence that the mascot of Orange High School – whose property Chapman purchased in 1954 to build the current campus, and which is now located just down the street – is also a black panther?)
But shouldn't there be a better way to select mascots than by a (yawn) democratic vote?   
Here are some college team nicknames suggested by the readers of the
Chronicle of Higher Education's
"Tweed" blog – monickers that flow logically from the name of the college they represent. If these inspire you to conjure more, post 'em!  
The Whitman Chocolates
The King's College Kongs
The Rice Krispies
The C.W. Post College Toasties
The Ole Miss Americas
The George Washington Carvers
The Occidental Tourists
The Austin Peay Standing Ups
The Gettysburg Addresses
The Coe Dependents
The Smith AndWessons
The Pace Makers
The Oregon Donors
The St. Johns Worts
The Pitt Stops
The Xavier Cugats
The Texas A&M Enems
The Colgate Palmolives
The Columbia Pictures
The Elon Gators
The UC Santa Barbara Streisands
The Marshall Arts
The Brown Nosers
The Penn Ultimates
The Stanford Somethings
The Cal Poly Unsaturates
The Creighton Barrels
The Simpson Homers
The Cornell Wests
The Wash U OuttaMyHairs
The Tulane Highways
The Tufts Loves
 Any more suggestions?  Post 'em!!