Since graduating this spring, Chapman's Class of 2023 is already making big waves within the Chapman community and across the globe! While many Panthers are still finalizing their post-graduation plans, we already know that the Class of 2023 is heading to jobs at over 400 employers, they are attending 65+ graduate schools, they are volunteering with a multitude of non-profits and they are serving in several branches of the US Armed Forces!
Check out the stories of three Panthers from the Class of 2023 and where their journeys are headed.
Denise Alonso-Pecora
BA Communication
A first-generation student and summa cum laude graduate, Denise Alonso Pecora '23 is enrolled in the 4+1 Integrated Undergraduate/Masters of Health and Communication Program and is now starting her second year in the master's program as both a Chapman graduate student and instructor. Looking forward to meeting her students in the fall, Denise shares, "It will be an overall great experience, and I cannot wait to learn from the brilliant minds in the classroom."
She'll also continue her research on mental health with the hopes of publishing it. "Research is something I am really passionate about, and I'm super excited that I can keep learning from the amazing research faculty in the School of Communication."
After completing her master's, she plans to pursue a doctoral degree at Chapman. "My ultimate goal in life is to bring more attention to family communication and its effects on Mental Health. I am really fortunate to have attended a university that cares so much about its students, and I hope I can continue to be a part of the culture that shaped me into the woman I am today."
Hailey Silva


BFA Animation & Visual Effects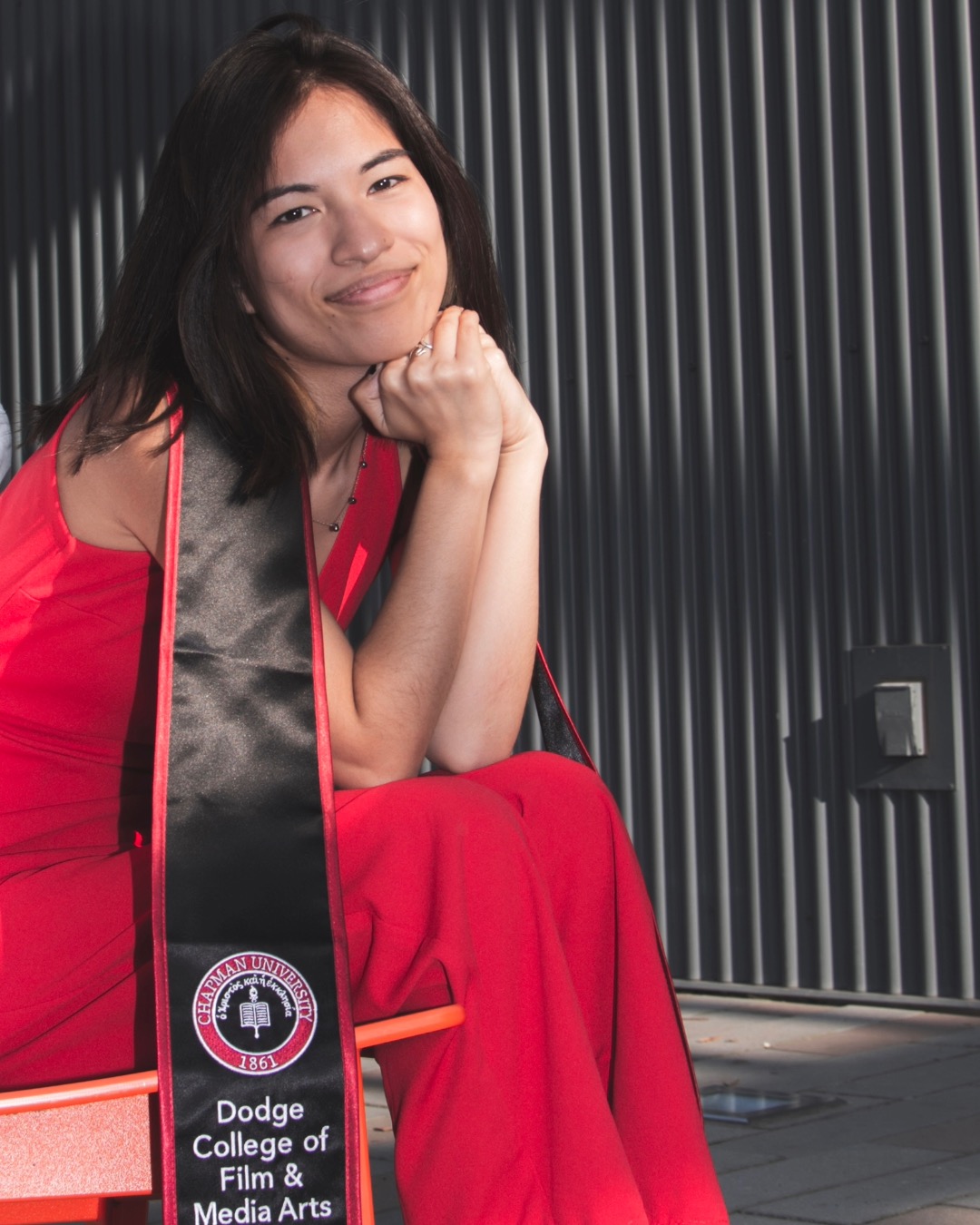 Starting as an intern, Hailey Silva '23 has made her way into the film and television industry. "After graduation I interned with Nickelodeon Animation Studio as a recruiting intern and have since transitioned into working full time as a production assistant for Nickelodeon's 'Max & the Midknights'!" Working in the studio, she's especially excited for Halloween season, remarking that, "It's a big event here – productions build full mazes for fun!"
Like many, she's looking to settle into a post-graduation "new normal" and soak in all the opportunities to learn while on the job. "I'm really excited to make myself at home … both at the studio and in LA! My time at Chapman was all working towards this, and it still feels unreal to suddenly be here. Looking ahead, I'm so excited to find my place within my team and continue to grow."
Mohammad Jamaan Al Ghamdi
MS Pharmaceutical Sciences
A graduate of the School of Pharmacy, Mohammad Jamann Al Ghamdi (MS '23) now serves as a licensed pharmacist within the pharmaceutical inspection unit at Compliance Management, located in the Directorate of Health Affairs in Jeddah, Saudi Arabia. His role includes overseeing licenses, inspections and investigations of private pharmacies and their staff members.
His time at Chapman was marked by community. Mohammad fondly remembers his graduation ceremony, saying, "The instant my colleagues … joined in celebrating my graduation and the culmination of our collaboration, their expressions of happiness and the recognition they bestowed upon me left an enduring mark on my being."
Looking ahead, he hopes to continue his academic journey alongside his son. "Presently, my son is studying in grade 11, and I [anticipate us both] enrolling in university within two years. I aim to achieve a Ph.D. in pharmaceutical sciences, specializing in pharmaceutical policy and economics, within five years."