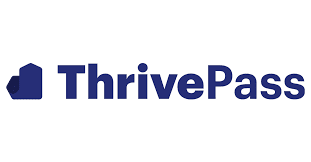 ThrivePass is one of the many benefits offered by Chapman University.
The Employee Relations and Care Department within the Office of Human Resources would like to highlight ThrivePass. This benefit is extended to all eligible Chapman University employees. ThrivePass is a wellness program intended to inspire and encourage the health of Chapman University. Some benefits include:
      Monthly subsidy for activities related to wellbeing
o   Exercise, Healthy Eating, Financial Planning, Remote Work Support, Family Care
o   Gym memberships, healthy food options, financial wellness, mindfulness, massages, family care, and work-from-home
      $20 a month for individual use 
o   Rolls over each month if unused up to $60.
      ThrivePass uses marketplace partners with additional discounts or reimbursement for any of your favorite vendors
o   24 Hour Fitness, US ParkPass, Bright Dine Financial Wellness, DoorDash, GrubHub, Jenny Craig, Snack Nation, Tri-Wellness, Apple, Bose, LG and more 
Please note: If you were recently hired at Chapman, it may take up to two weeks for your account to become active with your Chapman University ID. To confirm if your expenses qualify for reimbursement or if you have any questions logging in, please contact support@thrivepass.com or frencha@chapman.edu.