Chapman University has awarded two students its highest honor for graduate students.
Salena Marie Preciado and Rachel Wiegand are the recipients of the 2022 James L. Doti Outstanding Graduate Student Award, Preciado in the doctoral category and Wiegand in the master's category.
The award is given to a graduating master's and doctoral student for academic accomplishment, scholarly/creative activity, and/or service.
Preciado is a Ph.D. candidate in pharmaceutical sciences at the School of Pharmacy and Wiegand is a Master of Arts and education specialist candidate in school psychology at the Attallah College of Educational Studies.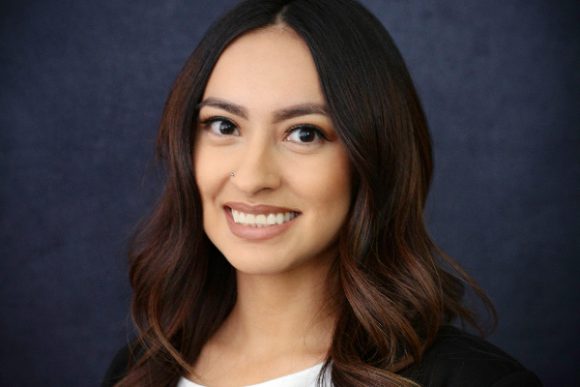 Salena Preciado
School of Pharmacy faculty praised Preciado, a first-generation student, as an "independently driven, well-balanced student keen to bring research from bench to bedside and beyond."
Preciado will defend her dissertation, "An Exploration of Ambulatory Visits and Medications Prescribed for Patients Diagnosed with Lupus Erythematosus in the United States", and will receive her doctorate this summer. She has shared her research findings at more than 20 national and international conferences, winning national awards for posters and oral presentation. She is in student leadership at the School of Pharmacy and interned in health services research at Kaiser Permanente and at Pfizer in breast cancer research. She has been published in Annals of Emergency Medicine and Journal of Opioid Management on gender disparities in emergency care, and her research at Pfizer will be published in the journal Clinical Therapeutics. She is "dedicated to promoting women's health and gender equality, and volunteers to support events focused on increasing community access to health care and advancing women's health and reproductive health care," according to the School of Pharmacy.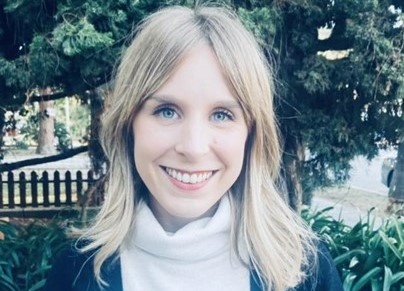 Rachel Wiegand
Wiegand co-founded the Social Justice and Equity Collective in the school psychology program, which gives students and program faculty a place to discuss social justice and advocacy topics. Her school and clinic-based work has supported youth in difficult circumstances at home, such as domestic and community violence.
Wiegand's fieldwork supervisors called her a "tremendous asset in our program and K-12 schools." She has presented peer-reviewed posters and papers at state and national conferences on topics including supporting minoritized graduate students, absenteeism, student mental health, and adolescent substance abuse. She has contributed to two peer-reviewed journal articles and one book chapter. She served in Chapman's school psychology association and in three roles in the graduate student division of the National Association of School Psychologists. She was the recipient of the Warne Family Foundation Scholarship, the most competitive scholarship in the school psychology program, and the California Association of School Psychologists' Paul Henkin Scholarship.
The awardees' names are permanently inscribed on the Doti trophy on display in Argyros Forum. The recipients get a desk-size copy of the trophy, a $1,000 cash award, and are recognized at their college's commencements.