From Coffee Bean & Tea Leaf to Monster Energy, Taco Bell to Beyond Meat, more than 1,500 food industry innovators find the ingredients for success in Southern California.
A sustaining source of that success is the Food Science Program at Chapman University.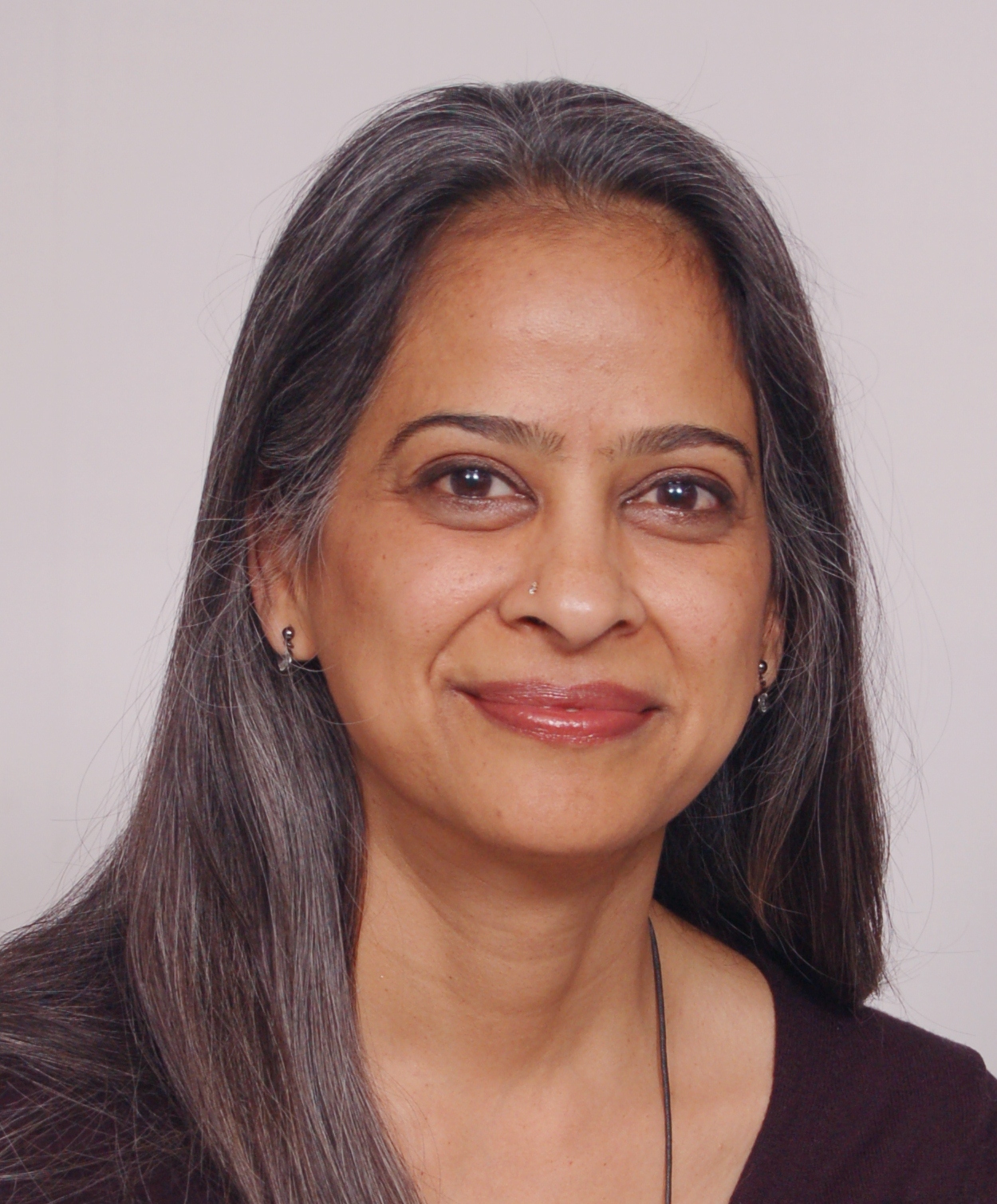 For four decades, Chapman Food Science graduates have contributed their talents and expertise in fields such as product development, sensory evaluation and food safety, allowing the industry to thrive close to Chapman's campus in Orange.
"The quality of our program and our proximity to the largest concentration of food companies in California have helped us maintain a job placement rate of close to 100%," said Anuradha Prakash, Ph.D., professor and Food Science program director. "We have strong ties to the industry. Our alumni span four decades, with many serving in prominent industry roles. They are a major part of this network."
A good number of those alumni will return to Chapman to join in the Food Science 40th Anniversary Celebration at 5 p.m. on Saturday, Nov. 6, during Chapman Family Homecoming.  In addition to a networking hour and dinner, the event will feature tours of the cutting-edge labs in Keck Center for Science and Engineering.
Those spacious food science labs facilitate teaching and research in food processing, chemistry, microbiology and nutrition. State-of-the-art equipment provides hands-on learning and research experiences to students seeking an MS in Food Science as well as those in the joint MS/MBA program who publish their work in top-tier journals.
Students of Professor Lilian Were, Ph.D., are deep into evaluating the chemical basis of the preservative and sensory effects of food ingredients. In addition, students of Assistant Professor John Miklavcic, Ph.D., engage in translational research in human nutrition, focusing on the therapeutic applications of functional foods and nutraceuticals in human health.
Given the program's tremendous growth in publications and research funding, it's no wonder that a Ph.D. program in Food Science is on the horizon.
"The program, like the industry, has evolved greatly over the years, and now we have these game-changing labs and facilities," said Food Science Professor Fred Caporaso, Ph.D., who helped inaugurate the program and is now in his 40th year at Chapman. "It's been great to contribute over the years as Chapman has become a premier food science program in Southern California."
Reflecting that growth, the program has also become a bellwether for the commitment to diversity, equity and inclusion within the Schmid College of Science and Technology.
"At Schmid, we believe that the best science happens when diverse individuals are supported and empowered to share their voices as part of scientific discovery," Prakash said. "The need for leaders from underrepresented groups is essential to decrease disparities and to ensure the sustainability of the food and agriculture industry."
As Chapman Food Science celebrates this milestone moment, it continues to build on its history of success. Here are just some of the ways that impact is being felt in our region and beyond.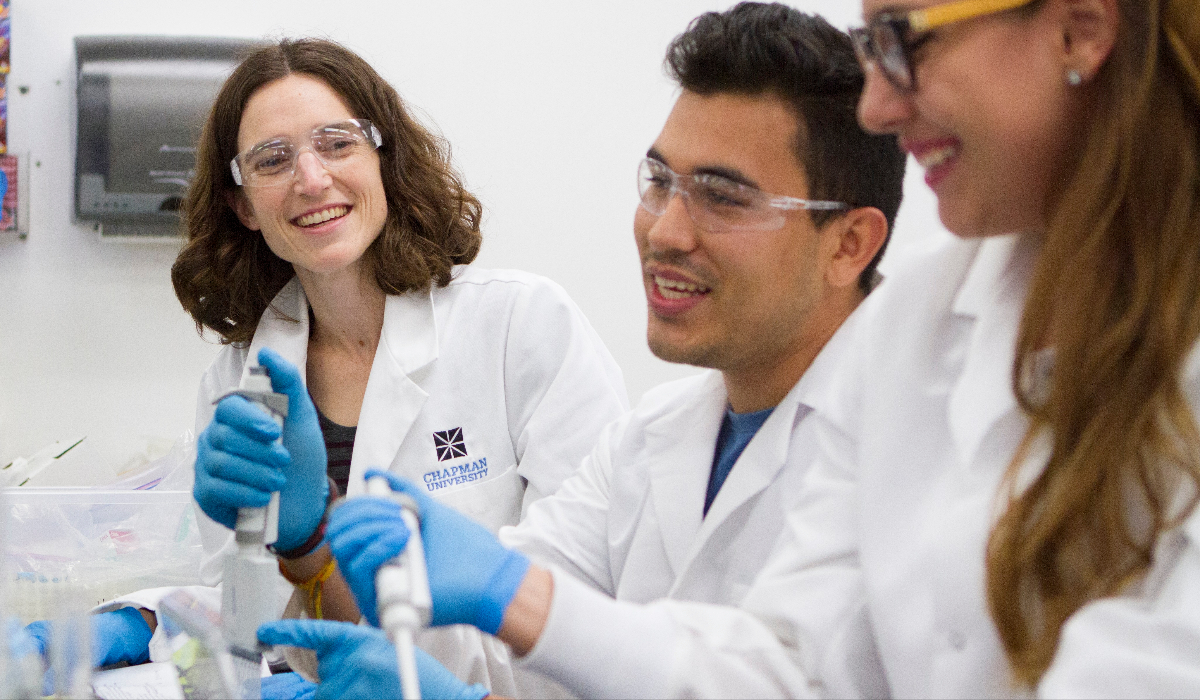 Food Protection Lab Exposes the Health Threat of Food Fraud
By using molecular tests in Chapman's Food Protection Lab as well as more rapid testing in the field, Associate Professor Rosalee Hellberg, Ph.D., and her research group are bringing widespread awareness to the global problem of food mislabeling and contamination.
With support from high-profile funders like the National Oceanographic and Atmospheric Administration (NOAA), Hellberg and her lab team are shedding light on the widespread mislabeling of seafood as well as the possible exposure of consumers to food contaminants.
"It's rewarding to expose where cheating is going on in the industry and to share that information with consumers as well as regulatory agencies," Hellberg said.
Industry Connections Grow From the Ranney Food Processing Lab 
The Ranney Lab is a hub of learning and research, giving students hands-on experience as it assists food companies with small-batch trials of products. These trials confirm processing parameters and evaluate formulations for shelf-life, stability, product styling and other factors.
Industry-leading equipment includes a Microthermics beverage pasteurizer with an in-line homogenizer to process beverages such as creamers, teas, juices, kombucha, etc. The lab is also equipped with various dehydrators, including a spray dryer, a stand-alone homogenizer as well as an ice cream maker. Of great interest to students are the coffee roasters and brewing equipment, which are especially popular to fuel during late-night studying and number-crunching.
Secret Sauces and Fluffy Cupcakes: Product Developers Rise to the Challenge
Beyond testing and research, many Chapman Food Science graduates display their creative talents developing innovative consumer products.
Of course, the details of their work are often closely guarded secrets. For instance, when Rhondi Shigemura-Webster (MS '90) was interviewed by the San Diego Union-Tribune, she chose her words carefully as she talked about her work "on famous secret sauces and seasonings for a well-known taco chain with a bell," as well as her contributions to the new products developed by "a large smoothie company that rhymes with 'bamba.'"
Shigemura-Webster, now vice president of research and development for Raybern Foods, says that many of the lessons she learned during her Chapman experience she still uses every day in her industry leadership role. Likewise, Crystal (Lin) Amobi (MS '14), sensory program manager at Amazon Grocery. In her previous product development role with Starbucks, Amobi had a hand in developing its Via instant coffee product, and she also did the sensory work on the Starbucks plant-based Impossible breakfast sandwich.
"In the sensory world, you taste a lot of things, all the time, every day," Amobi told Caporaso's students recently when she Zoomed into his class as a guest speaker.
The work is especially satisfying when it yields delightful formulations, such as when the Chapman Food Science Product Development Team won a student regional championship this year. The team, which also won in 2019 with an innovative instant cold brew coffee, triumphed this year with a new kind of vegan cupcake mix – one that's plant-based, sustainably sourced, gluten- and allergen-free and has 10 grams of protein per serving. Just add water and oil for fluffy deliciousness.
It's another high-water mark for a program with 40 years of history to celebrate.