Two new graduate degrees designed to advance the careers of mid-career health care professionals will launch in 2022 at Chapman University's School of Pharmacy. The master's of science programs, one in patient safety and the other in regulatory affairs, build on the university's goal to prepare global citizens who make positive impacts, says Ron Jordan, the school's founding dean.
"We produce pharmacists and pharmaceutical scientists with these same aims. We are also firmly committed to change the priority of safety within health care in all areas. Regulatory affairs professionals within industry and leaders in patient safety within health delivery developed in our new programs will make considerable contributions in these areas." Jordan said.
Opportunities for Health Care Professionals
Pharmacy backgrounds are not required, and good candidates for the degree can range from nurse practitioners and physicians in health care delivery to medical device developers and engineers in industry. Paired with the specialized master's degree, they are equipped to take their careers to the next level.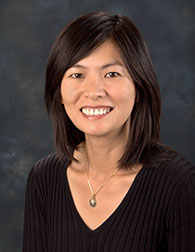 Patient safety experts are often in liaison positions that have wide-ranging impacts on patient outcomes and health, says Jerika Lam, PharmD, professor and director of the master's in patient safety.
"They can be embedded in an organization so that they work with the administration as well as the foot soldiers to help create policies as well as safety protocols to make sure lives are protected on the ground floor when patients are admitted and continuing through to a smooth discharge and coordination with primary providers," Lam says. "The overarching vision is to educate and better prepare the students to become ardent stewards of patient safety in public health and health systems."
The new program is the only one of its kind in California and leverages the strength of CUSP's patient safety initiative, through which it has hosted conferences and collaborations with the medical technology company Masimo and its Patient Safety Movement Foundation.
Training for Medical Device Industry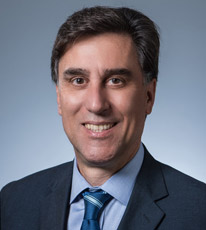 Similarly, the master's in regulatory affairs degree is the only such program in Orange County, the nation's leading hub of medical device employment, says Enrique Seoane-Vazquez, Ph.D., professor and program director.
"There is a big need for people to have this type of expertise here," Seoane-Vazquez says.
Such scientifically minded professionals help companies navigate the complexities of guiding new products from concept to market. Their proximity to CUSP helped shape a program cognizant of their needs and with relationships that provide students with meaningful practicums and industry connections, he says.
"This is a specialized area with a lot of great opportunities in Orange County, California, and around the globe. It's an area that's expanding in the future. And we have state-of-the-art curriculum, instruction and training," he says.
Classes for both programs begin online this fall, but ordinarily a hybrid-style of instruction is planned, with selected classes meeting at Rinker Health Science Campus in Irvine. Some previous graduate-level coursework may be transferable for credit. To learn more, visit CUSP's pharmacy graduate programs information page.