In the grand tradition of dishing about the entertainment industry, Chapman Magazine presents a new column – Chapman in Hollywood.
Instead of gossip, we share stories of success highlighting the work of alumni and students from Dodge College of Film and Media Arts, College of Performing Arts and other schools and colleges at Chapman.
Justin Simien '05, 'Bad Hair' Have Their Day
While most of Hollywood waits out the coronavirus quarantine to resume production, Chapman University alumni have new projects in the pipeline, ready for sharing with American audiences. Leading the way is writer-director Justin Simien '05. His latest feature film, "Bad Hair," premiered in January, opening the Sundance Film Festival, where rights to the production were won by the streaming service Hulu for $8 million, multiple media outlets reported.
The horror-satire film was also scheduled to have a theatrical release, but that may be in doubt, given the precarious state of theatre-going these days. "Bad Hair" is in the vein of Jordan Peele's wildly successful "Get Out" – both are psychological thrillers with African American leads. "Bad Hair" features an ensemble cast that includes Vanessa Williams, Kelly Rowland, Jay Pharoah, Lena Waithe and Blair Underwood.
Mixing horror with social satire and humor, the film is built on the premise that hair can have a mind all its own. Simien, a graduate of Dodge College of Film and Media Arts, is no stranger to success at Sundance. His debut feature "Dear White People" won a Special Jury Award in 2014, and Simien went on to adapt the film as a series for Netflix. As he writes, directs and executive produces the critically acclaimed series, which is preparing for its fourth and final season, Simien is showing that he's not done adding breakaway talents to his toolbox.
For "Bad Hair," he wrote original songs for Rowland to sing as the character Sandra, a successful pop star.
Amid its humor, horror and music, the film provides a powerful platform for the voices of African American women. "Black women are the source for so much culture, from language to fashion to music, but are never allowed along for the ride," Simien told the Los Angeles Times. "They are physically discarded by this society – by Black men, by all men, by women of other races. I was mad about that and I wanted to say something about that."
More 'Wild' Adventures for Ariel Tweto '12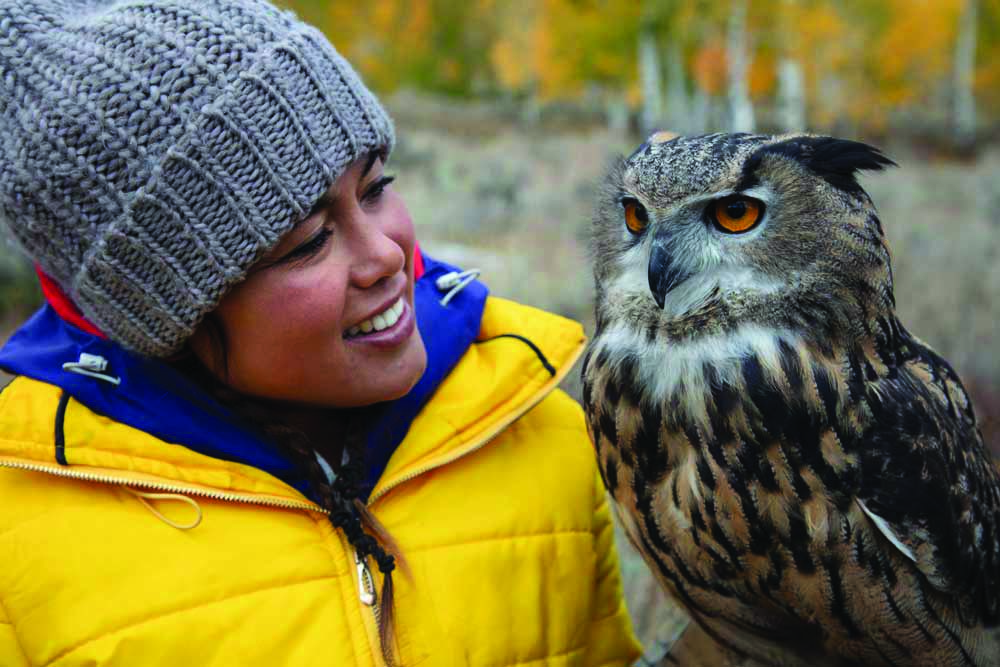 For Ariel Tweto '12, also a Dodge graduate, multiple projects are in the works, springing from the wilds of her native Alaska. "Into America's Wild" was scheduled to premiere in IMAX theatres in February, while a Fox animated series "The Great North" is also on tap.
For "Into America's Wild," Tweto navigates canyons via kayak, hot air balloon and mountain bike. In the Fox show, she stars alongside Nick Offerman, Megan Mullally and Jenny Slate, playing a 16-year-old who's obsessed with cable TV.
"I'm a big old brat," she told Orange Coast magazine of her role in the series from the creators of "Bob's Burgers."
In real life, Tweto is a diminutive figure with A big, engaging personality who has achieved success to rival the size of her home state. While still a student at Chapman a decade ago, she won over audiences on "Flying Wild Alaska," a Discovery Channel series that chronicled her family's business carrying passengers and cargo to remote destinations.
Leah McKendrick '08 Dives Into 'Ivy'
Triple-threat artist Leah McKendrick '08 is moving forward with multiple projects. In May, the writer-director-actor released her short film "Pamela & Ivy," which delves into the shadowy backstory of DC villain Poison Ivy. The trailer and 16-minute film are available on YouTube.
McKendrick, a theatre performance graduate of Chapman's College of Performing Arts, teamed with producer-star Mariah Owen on the project. McKendrick tells the film news site Collider, "We wanted to
put our spin on being in a man's world, which we both know from our own personal trials and tribulations within the entertainment industry."
"While this interpretation of Ivy may not be frilly and pink, it's female to the core," McKendrick adds in her director's statement on the film's website.
McKendrick, writer-director of the 2017 feature film "M.F.A.," which was shot on Chapman's campus, is also writing the screenplay for Paramount's "Grease" prequel "Summer Loving."
Survivor to Hunter for Zack Schor '09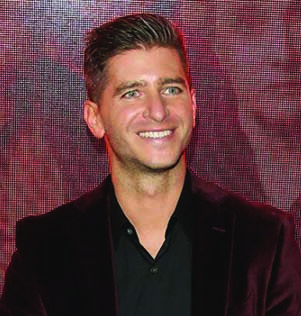 Zack Schor '09 lost 35 pounds and learned to speak Polish for his role in "Hunters," now airing on
Amazon Prime. He plays a young Meyer Offerman as a counterpart to Al Pacino as the mature Offerman, a Nazi hunter.
Schor describes his character as a "serious but incredibly genuine and caring" man. He shot most of his scenes on a set resembling a concentration camp, because young Meyer Offerman is a Holocaust
survivor, just like two of Schor's grandparents.
Besides transforming his appearance, Schor prepared for the role by reading accounts by concentration camp survivors. Then he took a "leap of faith" into the hands of series creator David Weil and others.
"It's impossible to do this kind of work without a great director," he says.
For Graham Sibley '00, It's a Time to Write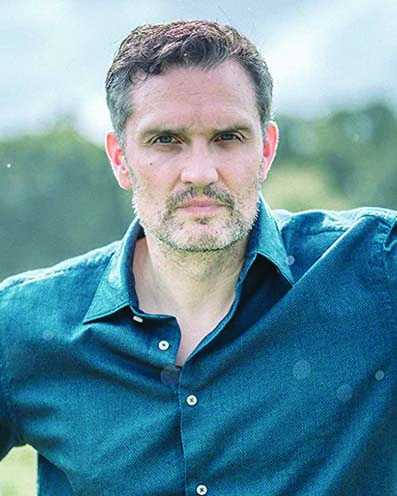 For actor Graham Sibley '00, the coronavirus downtime has allowed him to work on a stage play about painter Mark Rothko (Sibley is a painter himself) and flesh out a screenplay he's developing with his wife.
Since his graduation from Chapman with a BFA in acting and screenwriting, Sibley has appeared in more than 50 independent films. Currently he stars in "Blush," directed by Debra Eisenstadt and available on video on demand, as well as the feature film "Poor Greg Drowning" and the online series "Dark/Web," available on Amazon Prime.
"I think in terms of how Chapman helped me, it was from day one, they put a camera in our hands, and they let us go and shoot and try and fail and succeed and fail and try and try and try," Sibley told FilmThreat.com. "And so the numbers of opportunities I had were countle
ss."