The CNN original docuseries "This is Life with Lisa Ling" is scheduled to return for a sixth season this Sunday, and the first episode will highlight Ling's visit to Chapman University last fall. The weekly show follows award-winning journalist Lisa Ling, who travels across the United States to immerse herself in communities that are often misunderstood and explore issues affecting Americans today.
The first episode, titled "Porn Ed," will focus on online pornography and how it is shaping a generation's perception of sex and intimacy. Although this is a topic that most tend to avoid, Chapman University's Psychology 340 class, called "Human Sexuality," will join in on this dialogue as part of the season premiere. 
What Do You Learn in a "Human Sexuality" Class? 
Taught by David Frederick, Ph.D., "Human Sexuality" is a popular course at Chapman that introduces students to the physiological, psychological and sociocultural factors influencing human sexual expression. Students learn about how hormones, evolved biological systems and social constructions can explain the differences in sexual behaviors, people's mating preferences, and sexual orientation. Each class period is structured with a lecture, small-group discussion and a debate.
Throughout the semester, Frederick, associate professor of health psychology, also incorporates a handful of guest speakers and public lectures in his curriculum. These speakers serve to provide students with further insight into human sexuality by having them listen to the perspective of prominent researchers in the field and from first-hand accounts of people's experiences with their own gender identity and sexuality.
For fall 2019, the Human Sexuality and Health Speaker Series will include Adult Film Actress jessica drake; Transgender Speaker Jessica Lynn; "American Hookup" Author and Sociologist Lisa Wade, Ph.D.; and Evolutionary Social Psychologist Tania Reynolds, Ph.D. Supported by Crean College of Health and Behavioral Sciences and the Office of the Provost, these talks are free and open to the public.
Behind-the-Scenes of a CNN Original Series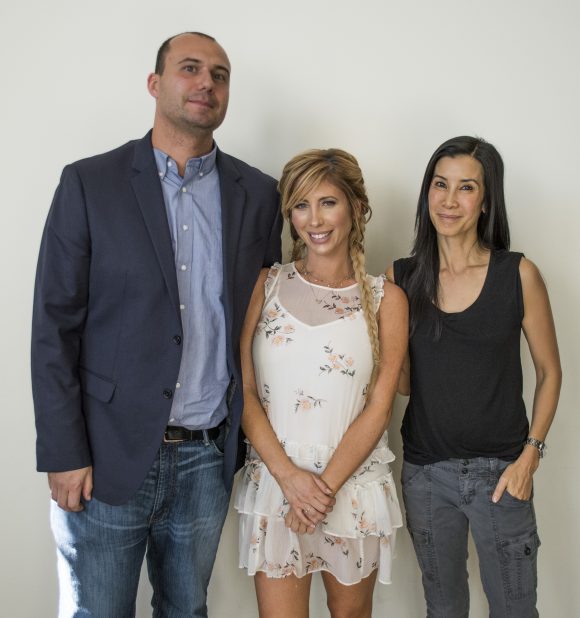 Last November, the "This is Life" crew and Lisa Ling herself sat in on Frederick's class to film scenes for their show.
But they were not the only guests for that day. Tasha Reign, an American adult film actress, was there to share about her experience in the industry. Moderated by Frederick, the class participated in a question-and-answer with Reign, who shared how porn has affected her dating life, consent in relationships and in the adult film world, whether she thinks violent pornography should be illegal and how she plans to use her graduate degree in journalism from USC.  
After Reign's talk, Ling started a class discussion on sex education as Chapman students weighed in their thoughts and views.
Episode Details 
The "Porn Ed" episode is scheduled to air Sunday, Sept. 29 at 10 p.m. (Pacific) on CNN.
"We think this [episode] will ignite some really important conversation," said Francis Poon, associate producer of "This is Life with Lisa Ling."