Music, cultural awareness and history will converge in two days of events featuring singer-songwriter, composer and violinist Kishi Bashi on Wednesday and Thursday, Feb. 27 and 28, at Chapman University's Musco Center for the Arts.
Backed by the harmonious energy of a string quartet, the loop-pedal-wielding artist will perform in concert Thursday at 7:30 p.m. Bashi reimagines the sonic worlds of artists and compositions ranging from Dvořák's American String Quartet to his own songs reminiscent of contemporary indie pop to Japanese folk songs to Talking Heads covers. His Japanese-American heritage plays a central role in his music as he grapples with the realities of the immigrant experience and the complex histories.
His latest project featured a crowdfunding campaign that raised more than $100,000 to tell the story of World War II Japanese internment sites. In "Omioyari: a Songfilm by Kishi Bashi," he contends with his own identity as a Japanese-American. In so doing, he creates music that breaks down the barrier between composer and filmmaker, pioneering a new ambitious form of artistic expression.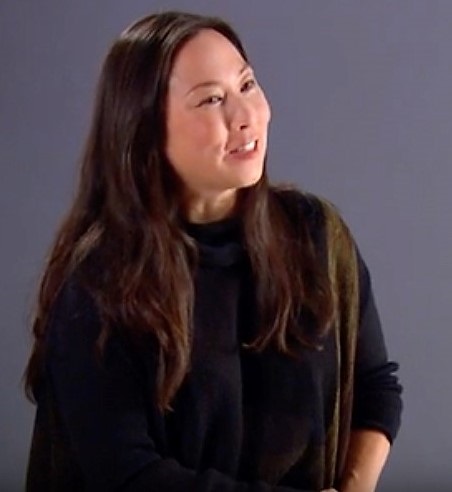 Music and identity will meld on Wednesday at 7 p.m. when Bashi and Stephanie Takaragawa, associate dean of Wilkinson College of Arts, Humanities, and Social Sciences, join up for a conversation as part of the Musco Master Class Program. The discussion will focus on Bashi's filming of "Omoiyari" and his quest to create music in locations relevant to Japanese-American citizen incarceration during World War II. Admission is free and open to the public.
Takaragawa, Ph.D., teaches sociology and cultural anthropology and has published widely on the subject of Japanese-American identity. The combined events bring an exceptional and needed focus to the subject of incarceration of Japanese-Americans during WWII, she says.
"His work is so beautiful and unique on its own, but coupled with the intention of drawing more attention to the Japanese-American internment in ways that are visual, auditory and creative provides greater depth to the history. The presentation of this information in the context of his work is also unique in its integration in a place where people may not expect to be educated in this way," Takaragawa says.
The programming is part of the University's plan to eventually establish a center dedicated to the study of Japanese-Americans in World War II — those who served and the many forced into incarceration.
In partnership with that effort, a third related event is planned for Friday, March 1, at 7:30 p.m., when theoretical physicist and futurist Michio Kaku delivers a Presidential Lecture titled "The Future of Humanity." Kaku is one of the founders of string field theory. His ability to explain science to mainstream audiences has made him a popular author and speaker.
If You Go

Tickets for the Kishi Bashi String Quartet Live! concert on Feb. 28 are on sale now for $25-45 and may be purchased through the Musco Center online at www.muscocenter.org or by calling the box office at 844-OC-MUSCO (844-626-8726). All print-at-home tickets include a no-cost parking pass.

Wednesday's Master Class, supported with funds from the Yamagishi Endowment for Asian Studies, is free and open to the public.
Bashi is a frequent collaborator with noted indie artists, including Regina Spektor and Alexi Murdoch. He also founded the electronic rock group Jupiter One before setting off as a solo artist. In 2012, NPR Music named him "Best New Artist."
His first full-length album, "151a," was released in 2012 and was followed up by 2014's "Lighght" and "Sonderlust" in 2016. It was 2015's "String Quartet Live!" that launched Bashi into orchestral collaborative performance with the support of two violins, viola and cello. In June 2018, Ben Folds presented Bashi at Kennedy Center accompanied by the National Symphony Orchestra as part of the Declassified series.
Born in Seattle and raised in Norfolk, Va., Bashi graduated from Berklee College of Music in Boston, where he studied composition for film. He is now based in Athens, Ga., and has found success with songs and scores used in television, movies and commercials for Microsoft and Sony.
"When I first saw Kishi Bashi at a showcase at Joe's Pub in New York City, I saw the audience singing along to these beautiful melodies, some new and some old. I was instantly enamored with his passion, his knowledge and his story," said Richard T. Bryant, executive director of Musco Center. "He draws from a deep well of inspiration: his training, his family, our shared histories."
In the Wall Street Journal's review of "String Quartet Live!," critic Jim Fusilli wrote "that new environment confirmed the integrity of (Bash's) compositions and validated the frequent comparisons to Andrew Bird and Owen Pallett, classically trained violinists who move readily between musical styles."