Several faculty members who taught generations of Chapman University students recently announced their retirements.  Among
those retiring are two of Chapman's most enduring professors – Virginia Carson, Ph.D., and Lynne Pierson Doti, Ph.D., both of whom marked 45 years with the University this year.
Carson taught biology, forensics, comparative physiology, neuroanatomy and neurophysiology, and pharmacology and physiology of chemical dependency in the Schmid College of Science and Technology.
She is a fellow of the American Association for the Advancement of Science and and honorary member of Graduate Women in Science. Carson is also the former director of the Post-Baccalaureate Pre-Health Professions Certificate.
Doti, the wife of President Jim Doti, is the David and Sandra Stone Professor of Economics in the Argyros School of Business and Economics. She is the author of Banking in an Unregulated Environment and co-author with Larry Schweikart of California Bankers, Banking in the American West and American Entrepreneur. She has also written  numerous articles on banking, and served as the editor of Essays in Economic and Business History. The Economic and Business history Society twice elected her president.
Her community  involvement has ranged from serving as a finance commissioner  for the City of Anaheim to helping organize Plaza Bank, Irvine.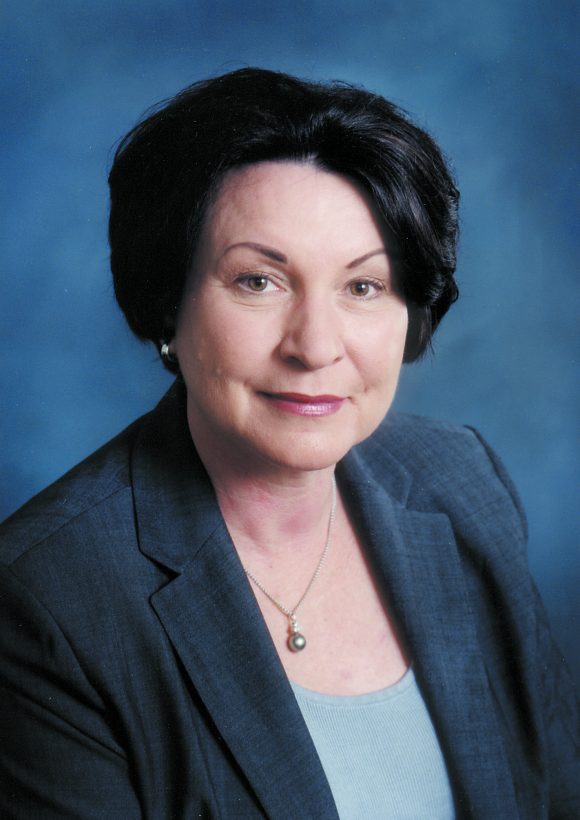 Also retiring this year are:
John Virchick, Argyros School of Business and Economics; Phillip Ferguson, Ph.D., College of Educational Studies; Mike Martin, Ph.D., Eileen Jankowski,  Ph.D., and Nick Larsen, Ph.D., Wilkinson College of Arts, Humanities, and Social Sciences; Anna Brownell, Ph.D., and Don Gabard, Ph.D., Crean College of Health and Behavioral Sciences; Nancy Dickson-Lewis,  College of Performing Arts; Ellen Curtis-Pierce,  Ph.D., Office of the Chancellor; and Robin Wellford Slocum, Fowler School of Law.
Carson, Dickson-Lewis and Phillip Ferguson were recognized as emeriti faculty who will have their names added to the Faculty Wall of Honor in Leatherby Libraries